In the days of spring, you can hear them coming. Stand in a movie theater lobby and cock your head to the side just right, and you'll feel more than hear a rumble emanating from the horizon. Okay, so it's more likely the sound of movie trailers in nearby theaters that you'll be hearing and feeling, but isn't it more epic if the noise comes from the mystical regions of beyond? At any rate, the roar of the summer blockbuster cannot be ignored when April and May spring upon you. For decades the warm summer months have been a time when even on the sunniest of days and the most star-streaked of perfect nights, people have chosen to retreat to the air conditioned caverns of movie theaters. So what compels us to discard perfect outdoor conditions in favor of a cushioned seat in a dark room? The answer: summer blockbusters.
Iconic films such as Jaws (1975), Star Wars Ep. IV: A New Hope (1977), Back To the Future (1985), Independence Day (1996), and The Dark Knight (2008) all hit theaters sometime in the summer, and they all respectively made truckloads of cash. We're talking big trucks, and many of them. The summer is the stage for movies with big budgets and big names to take a swing at their target audiences and become either commercial successes or embarrassing flops. It's also a time for smaller movies to find a niche in the marketplace, endearing themselves to audiences through smart scripts and intriguing characters rather than throwing explosions and heaps of CGI (computer-generated imagery) at their eyeballs.
Movies both big and small compete to become blockbusters, and the summer seems to be the time when the most entrants strut into the ring to face off in a cinematic smack down. This summer looks to be no different, as two flying superheroes; a collection of Roaring Twenties New Yorkers who like to party hardy; a group of comedic actors pitted against the apocalypse; hordes of superfast zombies; and towering sea monsters are only a few of the varied characters that will grace the silver screen come apple-pie-on-the-windowsill time. Let's take a look at some of this summer's blockbuster hopefuls.
Iron Man 3
Release date: May 3
Rating: PG-13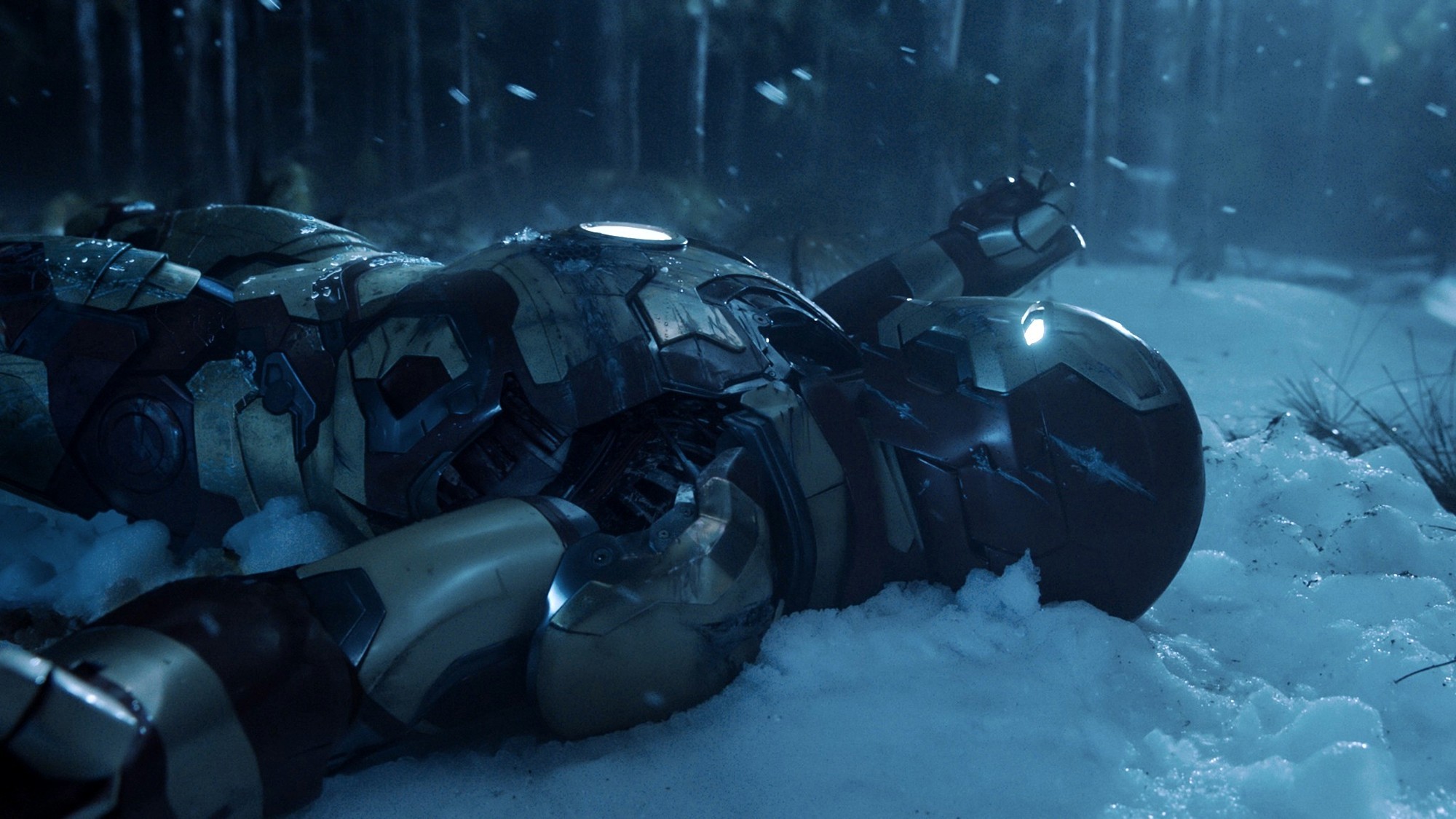 Robert Downey Jr. slides into the character of wealthy and brilliant playboy Tony Stark, also known on the crime-ridden streets as Iron Man, for the fourth time (fifth, if you count that after-credits scene in 2008's The Incredible Hulk). As his romantic relationship with long-time assistant Pepper Potts (Gwyneth Paltrow) and his reputation as one of the world's most powerful superheroes have simultaneously strengthened, so too has his ability to attract the biggest baddies the planet has to offer. Baddies like The Mandarin (Sir Ben Kingsley), for instance, a terrorist and a genius that will stop at nothing until Stark's life is shattered beyond repair. Don Cheadle and Guy Pearce co-star.
Why it could become a blockbuster:
Superhero movies are hot items right now, with comic book lines DC and Marvel churning out adaptations of their respective heroes on a yearly basis. Marvel's most recent release, The Avengers (2012), was the third highest-grossing film of all time. Downey Jr., who long ago developed a devoted fan following from performances in films like Less Than Zero (1987) and Natural Born Killers (1994), attracts moviegoers who wouldn't otherwise be drawn to watching a comic book come to life.
The Great Gatsby
Release date: May 10 (3D/2D theaters)
Rating: Not available at the time of this writing
Legendary author F. Scott Fitzgerald's enduring 1925 novel, The Great Gatsby, had already been adapted into a film four times before director/writer Baz Luhrmann (Moulin Rouge!) decided to give the Roaring Twenties-set tale his own spin. Starring Leonardo DiCaprio as Jay Gatsby and Tobey Maguire as his neighbor Nick Carraway, The Great Gatsby focuses on Gatsby's mysterious relationship with Daisy Buchanan (Carey Mulligan), a woman married to another man, Tom Buchanan (Joel Edgerton). As Gatsby throws luxurious parties and Nick delves deeper into his neighbor's true history, secrets are revealed that rock the group of New York socialites to their troubled psychological cores.
Why it could become a blockbuster:
There are a lot of people who will see a movie with Baz Luhrmann's name stamped on it. The native Australian dazzled international audiences with his first three theatre motif films, known collectively as The Red Curtain Trilogy, and garnered himself a dedicated following in the process. Oh, and then there's the star-studded cast attached to The Great Gatsby. Leonardo DiCaprio, anyone? DiCaprio's riding high off his role as juicy villain Calvin Candie in Quentin Tarantino's Django Unchained (2012), and he has collaborated with Luhrmann before in 1996's Romeo +Juliet, playing the doomed male titular character. This film also marks the return to high-profile status of Tobey Maguire, whose turn as Nick Carraway will put him in the biggest spotlight since he played Spider-Man in 2007's Spider-Man 3. Fans of the web-slinger from director Sam Raimi's trilogy will no doubt be interested in seeing their idol of old chewing the scenery of a big budget flick once again. Not only is The Great Gatsby bound for blockbuster status, I wouldn't be surprised if it also amassed some Oscar nominations, as there is high artistic talent in front of and behind the camera.
This Is the End
Release date: June 12
Rating: Not available at the time of this writing
Have you ever wondered how Hollywood actors would react in real-life if they faced the apocalypse? Well, on June 12 you'll get the chance to find out. James Franco, Seth Rogen, Jonah Hill, Jay Baruchel, Danny McBride, Craig Robinson, and a host of other actors play fictional versions of themselves attending a party at James Franco's house when the world begins to end outside. With Los Angeles on fire, a giant sinkhole expanding its reach on the streets, and people getting sucked into the sky via either aliens or divine intervention, the aforementioned six gentlemen barricade themselves in Franco's home. They have more beer than water, more grievances than patience, so it looks to be a bumpy road to survival for the comedic actors, especially when cabin fever sets in. Emma Watson, Michael Cera, and Aziz Ansari are only a handful of a lengthy list of cameos set to appear in This Is the End.
Why it could become a blockbuster:
Franco, Rogen, Hill, Baruchel, McBride, and Robinson already attract large audiences to films that have just one of them in it. With all six of them in one movie, playing hilarious versions of their own selves, you can imagine that audiences composed of teens to middle-aged folks will be pouring into the theaters to see their favorite comedic stars take on a prevalent plot point in modern cinema: the end of our world as we know it. The film will also be one of the most meta releases in movie history, as the actors will poke fun at themselves and the conventions of the well-worn apocalyptic genre. Rogen and company's willingness to deconstruct their very selves will appeal to fans of NBC's highly respected, inventive, and meta-rich show, Community. And trust me, there are a lot of Community fans out there to tap into.
Man of Steel
Release date: June 14
Rating: PG-13
It's been the better part of a decade since Superman got the feature film treatment, as 2006's Superman Returns was a critical success, yet was labeled a box office failure by studio distributor Warner Bros. Pictures. But seeing that Christopher Nolan's Batman saga would come to an end in 2012, Warner. Bros. Pictures realized they needed a new superhero megahit to compete with Marvel's financially successful cinema universe. Development on a Superman reboot began to make real progress in 2010. Director/writer Zack Snyder (2004's Dawn of the Dead) was hired to direct, while David S. Goyer (2005's Batman Begins) penned the screenplay. Henry Cavill (2011's Immortals) was chosen to replace Brandon Routh (who portrayed Superman in 2006's Superman Returns) as the big guy in the red cape and blue tights. The plot of Man of Steel sees Clark Kent/Superman trying to stop the malevolent Kryptonian General Zod (Michael Shannon) from destroying Earth. Multitasking like all good superheroes, Kent must juggle world-saving duties and a romance with co-worker Lois Lane (Amy Adams).
Why it could become a blockbuster:
Superhero flicks get folks in the seats, and DC is expected to put out a strong adaptation for what is arguably their most prolific hero of all time. Zack Snyder is still remembered for thrilling audiences with the multi-layered Dawn of the Dead remake and the slow-motion-addicted 300 (2007), though he might have shaken off a good chunk of his fan-base with less successful efforts Legend of the Guardians: The Owls of Ga'Hoole (2010) and Sucker Punch (2011). Ultimately it is Man of Steel's rich history in print (Action Comics), on the small screen (Smallville), and the big screen (original four Superman films, beginning in 1978), that makes it a must-see movie this June.
World War Z
Release date: June 21
Rating: Not available at the time of this writing
Based on author Max Brooks' groundbreaking novel, World War Z pits humanity against a formidable foe: the zombie. These zombies aren't George A. Romero's shuffling brain eaters, no sir (although those are rightfully scary). These zombies instead are reminiscent of Zack Snyder's sprinting undead (2004's Dawn of the Dead) or Danny Boyle's infected, flesh-hungry runners (2003's 28 Days Later). Brought into our world by a virus that's rapidly spreading across the world as it's transmitted via bites from the infected (a sickness you will never bounce back from), the zombies attack like a colony of fire ants, scrambling over one another to breach historic structures that are now last lines of human defense, structures like the Great Wall of China. U.N. employee Gerry Lane (Brad Pitt) is charged with spearheading the task of saving humanity from disappearing in the mouths of the undead. Tugging on his heartstrings, reminding him to not fail or else, are Gerry's wife Karin (Mireille Enos), and their two daughters, who remain safely on an aircraft carrier while Gerry embarks on a desperate global journey.
Why it could become a blockbuster:
The novel the film is based on, World War Z: An Oral History of the Zombie War is already a popular piece of fiction (the hardcover version spent four weeks on the New York Times bestseller list), as it helped usher in the new wave of zombie entertainment mania. For ten years, now, zombies have been desired on multiple media platforms (AMC's The Walking Dead; Brian Keene's novel The Rising; and director Jonathan Levine's Warm Bodies are just a few media pieces that come to mind). Combine that feverish popularity of zombies with fans of Mireille Enos' brilliant work on AMC's The Killing and Brad Pitt's storied filmography (Fight Club, the Ocean's trilogy), and it's plain to see World War Z shouldn't have trouble packing theaters.
Pacific Rim
Release date: July 12 (3D/2D theaters and IMAX)
Rating: Not available at the time of this writing
Whenever director/writer Guillermo del Toro releases a new film, it warrants widespread attention. And he's earned that attention. The man has an impressive résumé, having worked behind the camera on such genre treasures as Blade II and both Hellboy films. He can be as creative and visionary as his good friend Peter Jackson (The Lord of the Rings trilogy), so it's fitting and comforting that del Toro directed and co-wrote Pacific Rim. The film revolves around a copious plot element in Hollywood these days: the threat of the world's destruction. This time around that destruction could come at the hands (or to be more precise, the claws and paws) of the risen Kaiju: sea-dwelling creatures so big, they put most of the skyscrapers in New York City to shame. Rather than becoming mere fleeing fodder for the Kaiju, humans combat their creature counterparts with gargantuan robots called Jaegers. There hasn't been a cinematic showdown this big since the older Godzilla flicks!
Why it could become a blockbuster:
It's an original story. In an age when remakes and adaptations of novels and comic books clog the cinema houses, original stories are rare and deserve to be savored by moviegoers. Travis Beacham (2010's Clash of the Titans) developed the story and co-wrote the screenplay with del Toro. It should also be noted that a decent number of people love big monster flicks. Movies featuring towering monsters have displayed the hook to pull people into theaters, as 2008's first-person camera point of view, monster invasion film, Cloverfield, proved. That J. J. Abrams funded release raked in over $40 million in its opening weekend, making it the most successful January release of all time. Fans of TV's Sons of Anarchy and It's Always Sunny in Philadelphia will also be tempted to buy into del Toro's latest, as respective stars Charlie Hunnam and Charlie Day have prominent roles in the film.
***
Highlighting only six films hitting theaters the summer of 2013 means I left a lot of movies with great potential in the dark. Some of these "left out" movies will become blockbusters, and some won't. I chose to shed light on six flicks of varied genres that I think are most likely to become memorable summer blockbusters, films that will make a lot of people happy and make the studios that presented them a lot of money, which will also make those studio executives happy. Just to give you an idea of how many possible blockbusters are coming out this summer, take a look at this list of summer blockbuster hopefuls that I didn't examine.
Other Summer Blockbuster Hopefuls:
Star Trek Into Darkness (IMAX 3D; 3D/2D theaters: May 17), May 15 release date
Fast & Furious 6, May 24 release date
The Hangover Part III, May 24 release date
Now You See Me, May 31 release date
After Earth, June 7 release date
The Internship, June 7 release date
Monsters University, June 21 release date
The Heat, June 28 release date
White House Down, June 28 release date
Despicable Me 2, July 3 release date
The Lone Ranger, July 3 release date
Grown Ups 2, July 12 release date
Turbo (3D/2D theaters and IMAX 3D), July 17 release date
The Conjuring, July 19 release date
R.I.P.D. (3D/2D theaters), July 19 release date
RED 2, July 19 release date
The Wolverine (3D/2D theaters), July 26 release date
The Smurfs 2, July 31 release date
2 Guns, August 2 release date
300: Rise of an Empire (3D/2D theaters and IMAX), August 2 release date
Percy Jackson: Sea of Monsters, August 7 release date
Elysium, August 9 release date
We're the Millers, August 9 release date
Kick-Ass 2, August 16 release date
The To Do List, August 16 release date
The Mortal Instruments: City of Bones, August 23 release date
The World's End, August 23 release date
You're Next, August 23 release date
Getaway, August 30 release date
Random, August 30 release date
Looks like there will be a lot of blockbuster hopefuls contending for your well-earned dollars this summer. While it may be hard to decide what to watch, at least there are plenty of flicks to choose from. So be sure to take a break from the beach and the bike path this summer and step into a dark, cool cinematic cathedral near you. Give your skin a break from those persistent UV rays and let your retinas soak up some silver screen entertainment. Just think: by getting your butt in a movie theater seat, you could help a movie become a blockbuster!