Tomorrow, November 4, is election day. If you are reading this, I hope you go to vote, if you have not already. I am going to tell you about a bunch of things I think you should do this week. When we show up around town, participate, co-create and enjoy our neighbors, our community, our culture, and our arts, we immeasurably improve the spaces in which we tread.
It is hard to resist the cynical voice that creeps into our minds that says, "Don't vote. It only encourages them." In truth, not voting is what encourages the frustrating political climate we too often experience. Each week for a year, I have come to you with the sincere hope that you will read this blog and rush out to enjoy some of the amazing literature, art, and culture that has been sown into our fertile landscape.
One thing I've learned is that whether or not you like politicians, the reality is that they are pretty much like the rest of us. There are some really great people and some not so great people, and each of us belongs in both of those categories at times. Another thing I've learned is that we don't go to the polls for them. We go for us. Third, when we don't take our turn using our voice, the void gets filled with nonsense and insanity. I can't take the 1965 Voting Rights Act for granted, nor your vote. And your vote isn't just about your values; it is a vote for the arts.
Speaking of art, we have some things to occupy yourself outside of the polling booth.
This Week with the Almanacians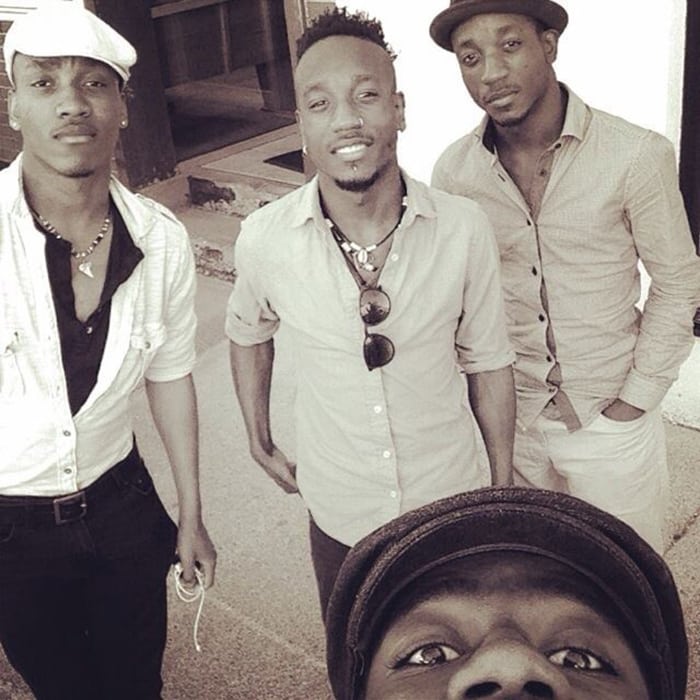 Join Guest host Keno Evol for this week's Soul Sounds Open Mic at Golden Thyme Coffee Cafe. This week's open mic features No Projection A group of multi disciplinary performance artists with roots on both sides of the river. They utilize dance, poetry and theater to communicate their passions. Come check them out, get your groove on and lend your voice! Golden Thyme is at 921 Selby Avenue, at Milton. It's the first open mic of the week so there will be a little workshop session starting at 5 p.m. Open mic starts at 6 p.m.
On Friday, November 7, head back to Golden Thyme for the next installment of the 2015 Almanac Literary Festival. Literary Festival #11 will feature authors Marion Gomez, Hawona Sullivan Janzen, Steve Trimble, Margaret Lovejoy, Jeff Hansen, Gloria Levin, and John Wenstrom. The reading is at 7 p.m.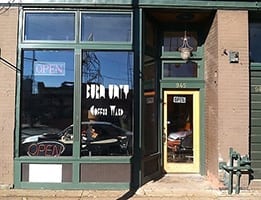 On Saturday, November 8, we go from our most familiar venue to a new one, Burn Unit Coffee Ward for Literary Festival #12. Valérie Déus, Kate Shuknecht, Rachel Limon, Douglas Limon, Chaunce Stanton, and Mary Kay Rummel. The reading is at 1 p.m. Burn Unit is at 945 West 7th Street.
Words and Letters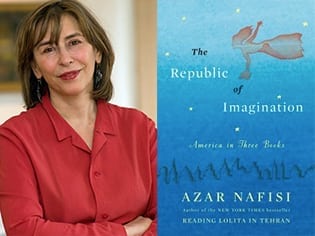 In an interview published in Sunday's issue ofThe Guardian, award-winning author Azar Nafisi says, "Books are representative of the most democratic way of living." The day after the election, Wednesday, November 5, the Iranian American author will be on the stage of the Fitzgerald Theater with Kerri Miller as part of the "Talking Volumes" series. Nafisi's new book is The Republic of Imagination: America in Three Books. Do Americans love books, or do they love them as much as the students and times she writes about in her best-selling Reading Lolita in Tehran? Come hear Nafisi and Miller talk about it and decide for yourself. Sport your "I Voted" sticker, too, if the adhesive hasn't worn off yet.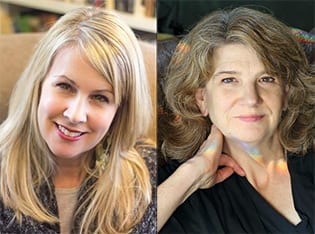 On Friday, November 7, celebrate the release of a collection of poetry from Paige Riehl at SubText. Of Riehl's work, poet Jude Nutter says, "(T)hese are poems that capture, so beautifully, the yearning and apprehension felt at the cusp of adulthood; that explore the complex blend of sadness and relief that comes with escaping, at least physically, the landscapes of our youth." Captured in this underground bookstore, she will be joined by poet Kathryn Kysar for the event. SubText: a Bookstore is at 165 Western Avenue (at Selby). The reading starts at 7 p.m.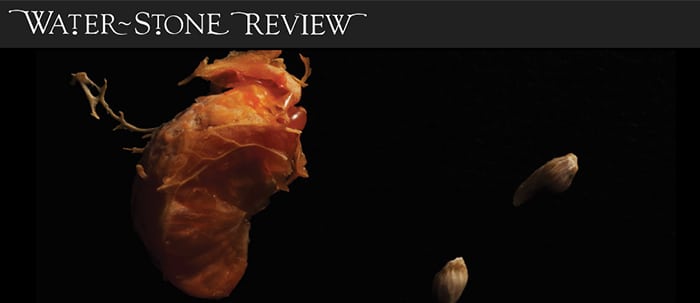 Also on Friday, Hamline University's MFA creative writing program will host the release of this year's Water~Stone Review. The publication has earned its place in the literary universe with work in all genres by emerging, mid-career, and well-established writers. Authors in this edition who will be reading include Su Smallen, Paula Cisewski, E.A. Farro, Kara Olson, Tami Mohamed Brown, Mark Conway, Cary Waterman, Mike Bizzet, Jan Pettit, Monica Berlin, and Beth Marzoni. The event will take place in the Sundin Music Hall at Hamline University, 1536 Hewitt Avenue. The reading starts at 7 p.m.
Family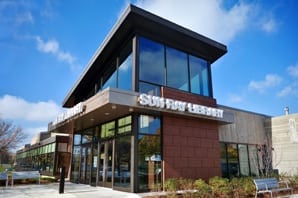 A couple of our libraries have been closed for renovation here in the Capital City. On Saturday, November 8, join the folks of the Saint Paul Public Library for the Sun Ray Library Grand Re-Opening Celebration. Hear music from Harding High drum line and pep band and Almanac fave DJ Kool Akiem, and participate in art activities. Mayor Chris Coleman and City Council President Kathy Lantry will be on hand along with other dignitaries, including people like you. The library is at 2105 Wilson Avenue. Festivities run from 1 to 5 p.m. There is lots of fun for the whole family or just bring a friend–or come meet a new friend or two.
Stars of Stage

This is the week for variety. It starts on Wednesday, November 5, with the return of Sample Night Live. They call it "Art in trial size," but the show is a hearty sample of some of the Twin Cities' best current and upcoming performances in one show. Get small tastes of theater, classical music, dance, escape artists, magicians, jugglers, light bulb eaters, vocalists, puppetry, wonder kids, comedy, improv, jazz, independent films, spoken word, performance artists, local bands, and arts. The show comes in two acts. The first act is always "rated G" for all ages with an unrated, uncensored second act. This month, the emcee will be Victoria DeVille with The Smarts as the night's house band. The Act I lineup includes: Lee Engele (jazz); The Play's The Thing (Children's Theater); OboeBass! (classical duet); Chris Herriges (band); Theatre of Fools (clowns); and Ben Johnson & Heatherlyn (accoustic). Act II has Toil & Trouble (burlesque); Pavielle French (jazz); Next at Bat (improv); Linda Aarons (stand-up comedy); John Kerns (band); Katie Gearty (band) and Victoria DeVille (host). As usual, they will have visual artists displaying their work in the lobby. This month will be Brenda Manthe and Artist Mercantile. SNL's new venue is the Weyerhaeuser Auditorium at the Landmark Center Basement, 75 West 5th Street. Act I starts at 7 p.m., but check out the art beforehand and during intermission.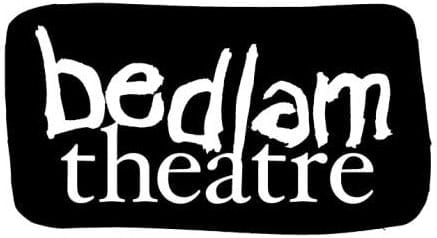 It's shorts time again at Bedlam Theatre in Lowertown. ThunderShorts!!!! A Short Town Showoff is four nights of five-minute spots that are as hard-hitting as they are short. The folks at Bedlam tell you to expect Sketch Comedy, multimedia, "boylesque," dance, game shows, hot and sweaty men dancing, Lowertown regulars, "Throwing Things at Maren!", a few things that you won't expect to see your mom and dad at, and a few things they will really want to see. See the show at 8 p.m. on Thursday, Friday, and Sunday—November 6, 7, and 9—and at 10 p.m. on Saturday, November 8. Bedlam is at 213 East 4th Street.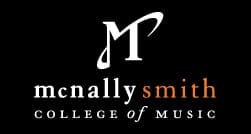 McNally Smith College of Music is among the top music academies in the country. This week, they are staging RENT: The Musical. They will perform this modern-day classic on three dates: Friday, November 7, and Saturday, November 8, at 7:30 p.m.; and Sunday, November 9, at 2:30 p.m. They take the troup across the street from their main campus to the History Theatre, 30 10th Street in Downtown.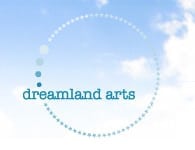 Dreamland Arts is hosting an interactive, improvisational show from the SoulPlay Performance Ensemble. The show BAGGAGE CLAIM: Keep Calm and Carry On is much more than entertainment. They engage participant audience members in "movement and stories, silence and song, ease and amusement. In the process, we unlock the wisdom of our bodies and the wisdom in our communities." Join in dance, story, stillness, and song to "unpack." There are two "shows": Friday, November 7, and Saturday, November 8, at 7:30 p.m. Dreamland Arts is at 677 Hamline Avenue North.
Music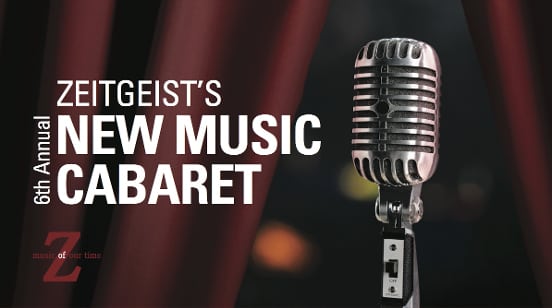 There is a lot of great music this week in town. One big event is Zeitgeist's 6th Annual New Music Cabaret. There are more sounds than you can imagine, more eclectic than any of the jazz fests in Saint Paul, and it "highlights cutting-edge performances from the fringe of the Twin Cities music scene. An eclectic mix of the music of our time, this year's cabaret includes performances by Zeitgeist, ANCIA Saxophone Quartet, Nautilus Music Theater, Steve Kenny Quartet, Ted Moore and more." The showcase begins at 6:30 p.m. on Thursday, November 6, and continues each evening through Sunday, November 9. See it all at Studio Z, 275 East 4th Street, Suite 280. For a full lineup, click here.
Making Your Voice Count

Last, but not least, check out I Vote, I Sing at City Hall. On election day, Tuesday, November 4, you are invited to bring your voice, pick up a song, and sing out with your neighbors. Join the City Staff Wellness Choir on classic sing-along songs. It's a great way to find some fun on a very sober day.
Be sure to check out the Almanac Arts Calendar for more to do. In the meantime, I likely won't see you on election day unless you live in one particular precinct in Ramsey County because, I am proud to announce, I am an election judge! Sing a song and cast a vote, please. Remember, you have more choices than what the political commercials make us believe, so go and make your choice. Have a great week, and FIND VOTING INFORMATION HERE!