No matter the outcome of tomorrow's election, a lot of Minnesotans are going to wake up Wednesday morning and ask themselves, "Where do we go from here?"
For the past year, thousands of Minnesotans have contributed uncounted hours and millions of dollars working for the candidates and causes they believe in. And on Wednesday, they are going to wake up to a changed political landscape.
That new landscape is the topic of the Twin Cities Media Alliance's eighth annual Fall Media Forum, "After the Elections: Change Work, New Media and the Challenges Ahead," to be held this Saturday, November 10 at the University of Minnesota's Urban Research and Outreach Center in north Minneapolis.
Registration is from 9 – 9:30 a.m. The program begins with a welcome by Twin Cities Media Alliance vice-chair Daniel Getahun. Kicking off the forum will be Secretary of State Mark Ritchie's keynote talk, "What I learned from the elections: what the ballot results mean for people and organizations working to keep Minnesota moving forward."
Also featured during the morning portion of the program are panels on The Election Results and Keeping Citizens Engaged; and A Showcase of New Media Strategies: What Works and What Doesn't, plus a presentation by Wing Young Huie on Using Arts and New Media to Engage Conversations and Stir Action.
After lunch, the program continues with workshops at 1:10 and 2:05 p.m. One workshop of special interest to non-profits is Fueling your campaign: using new media tools to raise money and awareness for issues you care about, presented by Jeff Achen, digital strategist with GiveMN.org.
The forum is free and open to the public, but pre-registration is encouraged. Click here to register:https://www.thedatabank.com/dpg/262/mtglistproc.asp?formid=TCM-Event&caleventid=21123 . Scroll down for details.
10:00 – 10:45 It's Not Over: The Election Results and Keeping Citizens Engaged for the Challenges Ahead
Participants: Julia Freeman, Organizing Apprenticeship Project; Sherri Knuth, League of Women Voters Minnesota; Jake Loesch, Minnesotans United for All Families; Moderator: Mary Turck, editor, Twin Cities Daily Planet
The 2012 election cycle is behind us. But for Minnesotans working for change, the electoral results and the changes in the political landscape have brought a new set of challenges. What do the results mean? What are the challenges ahead? And how do we keep citizens engaged?
10:45-11:00 Break
11:00 – 11:45 A Showcase of New Media Strategies: What Works and What Doesn't
Participants: David Zeller, Health Care for All – Minnesota; Michele McKenzie, The Advocates for Human Rights; Hana Worku, Organizing Apprenticeship Project; Urial Rosales Tlatenchi, NAVIGATE MN, Jeff Achen; GiveMN, Moderator: Marcos Lopez-Carlson, Twin Cities Media Alliance
With all of the new media tools available, how do you find the ones that work best and ensure that your time is being used effectively? This panel will showcase new media tools and strategies, followed by a discussion focused on identifying the strategies and tools that work best for your issue.
11:45 – 12:45 Lunch: Informal networking and lunch
Bring your own, or pre-purchase on our registration page (http://bit.ly/VzDApS)
The pre-purchased lunches will be provided by Be'Wiched Deli and include a sandwich, salad, dessert and a beverage.
12:45 – 1:10 Using Arts and New Media to Engage Conversations and Stir Action:
Wing Young Huie, Third Place Gallery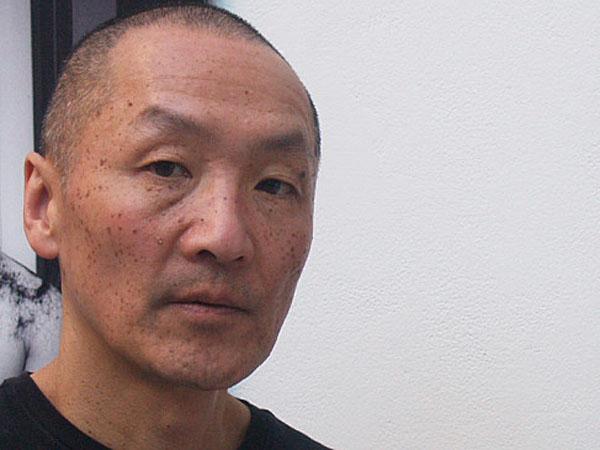 Named "Artist of the Year" by the Minneapolis Star Tribune, Wing Young Huie's many photographic projects document the dizzying socioeconomic and cultural realities of American society. Much of his work is centered on Minnesota's urban cores. Whether in epic public installations or international museum exhibitions, Huie creates up-to-the-minute societal mirrors of who we are, seeking to reveal not only what is hidden, but also what is plainly visible and seldom noticed.
Afternoon breakout sessions:
Session I: 1:10 to 2:05 p.m.
Compass Neighborhood Indicators: Valuable Tools for Engaging People in Your Community
Allison Churilla, Minnesota Compass, Amherst H. Wilder Foundation
Minnesota Compass now features rich profiles, chock-full of data and trends, for each of the neighborhoods and communities in Minneapolis and each of the planning districts in St. Paul – a gold mine of information. These user-friendly, at-a-glance profiles contain a wealth of data from the U.S. census and annual American Community Survey (ACS), and they provide demographics data and trends at a much smaller geographic level than previously accessible to the layperson.
This workshop and interactive breakout session will look at several neighborhood profiles, and facilitate discussion among participants about different ways these data can be used to best tell the stories of what is happening in our communities. Participants will share examples of stories that use these kinds of data well, and brainstorm about how to use Compass resources to measure and foster engagement in your community.
Fueling your campaign: using new media tools to raise money and awareness for issues you care about:
Jeff Achen, GiveMN.org
GiveMN.org started as an initiative of a group of funders led by the Minnesota Community Foundation as a way to increase overall charitable giving and move more of it online in our digital age. But, as GiveMN has responded to the trends and needs of the nonprofit community it has added more tools and developed strategies that every activist and organization needs to raise money to support their work. Learn to fuel your cause by using free tools for mobile giving and social fundraising, and capitalize on GiveMN's signature annual event—Give to the Max Day. Presenter Jeff Achen, GiveMN's digital strategist, will walk you through these tools and more importantly, show you how to develop a social media and digital communication strategy.
Power of Personal Stories in Advocating on Issues:
John Capecci, Capecci Communications
What Makes Your Story Engaging? We all know a good story when we hear one; so how do we apply that knowledge to the stories we tell? This workshop explores your natural ability to tell good stories—both your own and those of your community. John Capecci is a local communication trainer and writer whose work focuses on helping individuals and organizations share their stories in compelling and engaging ways to increase awareness or educate. He is the co-author, with Tim Cage, of Living Proof: Telling Your Story to Make a Difference—a handbook for advocates and spokespersons.
Session II: 2:05 to 3:00 p.m.
Framing the Issue — Connecting your Message with People's Values through New Media Tools:
Eric Davis, Beehive PR
This workshop will offer tips and best practices for connecting the values of an organization with the values of interested citizens. This session will also focus on leveraging new media tools to foster those connections and create meaningful interactions with their communities. Not focused on how to use a tool well, we will discuss how to identify the steps and strategies needed to turn your values and causes into a call to action. Group Director at Beehive PR, Eric Davis has led strategic brand building, media relations, social media and community service campaigns for some of the nation's leading brands in lifestyle, food, technology, transportation and health-related fields.

Diversity PLUS: Community Engagement through a Cultural Competency Lens
Clarence White, Twin Cities Media Alliance; Michele McKenzie, The Advocates for Human Rights; Karyssa Jackson, District Councils Collaborative; Lynnea Atlas-Ingebretson, Charities Review Council

What does it take to generate dialogue, reporting, and action in communities whose stories need to be told? How is a cross-cultural communications lens an essential ingredient? Panelists will lead a conversation about who does it, why it's important, and what works.
Using Facebook and Twitter to Promote Your Issue:
Melissa Harrison, Allee Consulting; Marcos Lopez-Carlson, Twin Cities Media Alliance
We've all heard about how great new media tools can be for businesses and brands, but what about communicating and connecting with your own network? Join in this practical discussion about using Facebook and Twitter for research, networking and staying connected. These are two vastly different tools and each one has its own tips and tricks for effective communication. Melissa Harrison is founder of Allee, a marketing and creative services firm in Albertville, Minn. Marcos Lopez-Carlson is the Neighborhood Engagement Coordinator for the Twin Cities Media Alliance and new media educator.
This forum is made possible thanks to our generous sponsors: