It's 2013 and some Lao Minnesotans are already preparing for the 40th anniversary of the Lao Diaspora in 2015. What will it mean to recognize 4 decades? It's the ruby anniversary, traditionally speaking. The ruby is considered a symbol of friendship, love, vitality, and contentment and peace. Themes that should surely resonate with many of us. So, what will the "rubies" be that we bring for the occasion? This is where we need your voices and perspective.
In Elie Wiesel's Nobel Prize acceptance speech, he recounts a story of a young boy who asks "How could the world remain silent?" Wiesel, a survivor of Auschwitz, said the boy asked: "Tell me, what have you done with my future, what have you done with your life?" Wiesel tells him "that I have tried. That I have tried to keep memory alive, that I have tried to fight those who would forget. Because if we forget, we are guilty, we are accomplices."
This lingers with me in the aftermath of the Secret War for Laos.
Most of my generation grew up to become strangers to our own birth land. The typical Lao response is to say "thammadha." Accept fate. We're born. We grow old. We will die. What you get is what you get, and no matter what you think, it's nothing out of the ordinary. "Thammadha." But like any cultural principle, I think it's best observed in moderation. To subscribe to that blindly is to blind ourselves with misunderstanding. We would fail to learn the greater lessons from our experience if we did not question who we are, who we have been, who we are becoming.

Ten years ago, I searched for what was left of family in Laos. I was returning for the first time in 30 years. And in that search there was certainly a sense of "thammadha." In the US we'd liken it to that old song by Doris Day. "Que sera, sera. What will be, will be." But I didn't accept "thammadha" as an admonition to be a passive figure in my own life. I saw it as a lesson to be open to outcome, not attached to outcome. And implicit in this is the idea that you will take actions. Some results will be predictable, others, less so, but you CAN act. And you can remember and ask questions.
There are a number of recent projects that have emerged to keep memories of our many journeys alive.
In theater, we have the work of Ova Saopeng and plays of his like Lao As A Second Language, or Refugee Nation, with his wife Leilani Chan. There, we see the stage used to try and weave a narrative from the many tangled and often fragmented stories of the Lao after the war.
Oscar-nominated Emmy-winner Thavisouk Phrasavath made the film Nerakhoon: The Betrayal and has explored his story through his book Stepped Out of the Womb. Lao Minnesotan artist Mali Kouanchao's life was captured in Youme Nguyen Ly's children's book Mali Under the Night Sky, while Laura Manivong told her family's story in the children's book Escaping the Tiger.
Souvankham Thammavongsa turned to short film and poetry with Found. In Vermont, poet Phayvanh Luekhamhan collaborated with Lao elder artisan Souphine Phathsoungneune to create the opera, I Think of This Every Time I Think of Mountains. The Center for Lao Studies and Dr. Jonathan H.X. Lee recently presented the book Laotians in the San Francisco Bay Area. Minnesotans have been collecting Lao oral histories at the Minnesota History Center and other projects.
But we're a long way from exhausting all of the different ways we might explore this journey.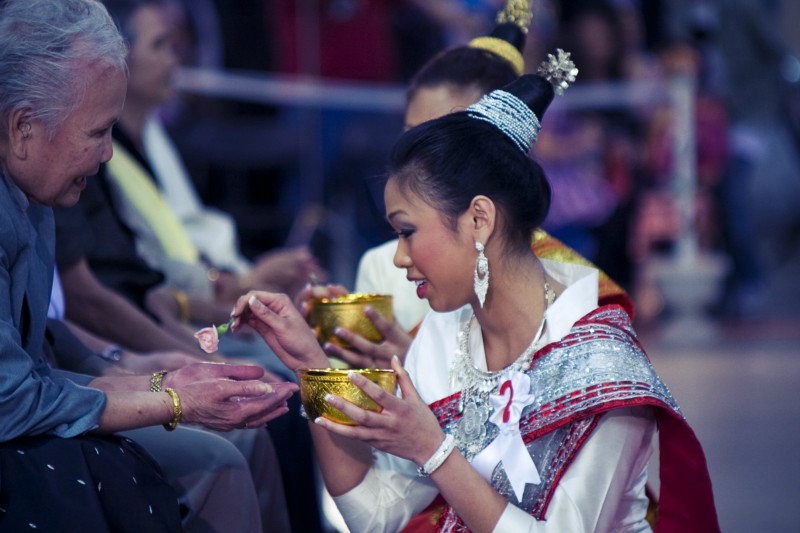 One of those projects is Little Laos on the Prairie's own photojournalism project which is currently in the final weeks of seeking seed funding. The Lao Diaspora Project: A Photo Essay hopes to collect the stories and capture the faces of Lao communities in Minnesota, the US, and across the world. Editor Chanida Phaengdara Potter is asking: "Who are the Lao? Where are the Lao? Lao Americans have been in the US for over 40 years, yet many are still unaware of who we are. Have the Lao fulfilled our American Dream? How about those in Laos today? Post-war, who are the Lao in a fast developing country?"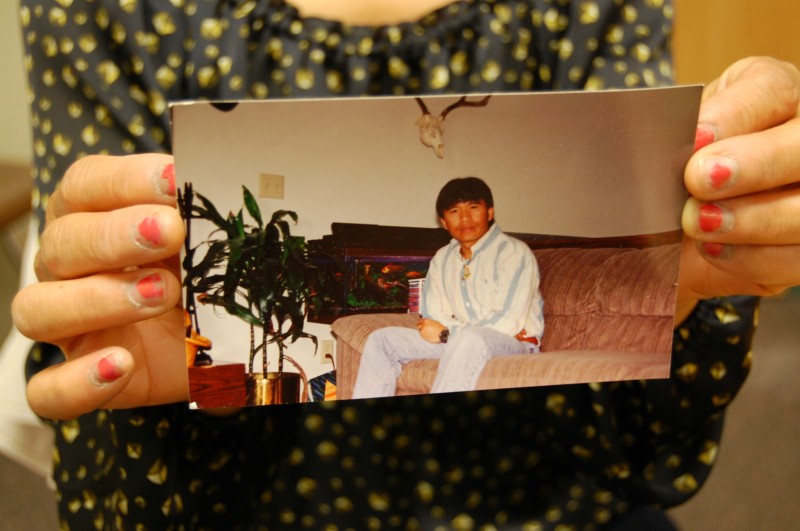 In the art of refugees, I believe plurality is absolutely vital to create a truly democratic and interesting artistic space. We need projects like these that will broaden and deepen the understanding of our labyrinthine history. We need to see that the Lao journey is a global one that stretches across all 50 states in the US. It's one that has shaped neighborhoods in France, Australia, Canada, Japan, Thailand, England, and many other countries.
One of my pressing concerns is that even as Hmong and ethnic Lao artists and writers are making great strides right now, others who were with us in Laos may see their narratives pushed to the side. Where can we find the words and expressions of communities such as the Khmu, Tai Dam, Iu Mien, Lahu, and Lua, for example? We can see some of their stories captured in documentaries like Kelly Loves Tony from 1998 or Death of a Shaman from 2000. But surely we can and should encourage more to understand the many lives now interwoven with the story of America.
Elie Wiesel, in another lecture said "Just as man cannot live without dreams, he cannot live without hope. If dreams reflect the past, hope summons the future. Does this mean that our future can be built on a rejection of the past? Surely such a choice is not necessary. The two are not incompatible. The opposite of the past is not the future but the absence of future; the opposite of the future is not the past but the absence of past. The loss of one is equivalent to the sacrifice of the other." These are stirring words we would all do well to remember.
Laos is in the position of facing multiple histories. But we shouldn't see this as a thing to fear deeply, as something to hammer at until we have one drab, monolithic narrative.
When a country has over 160 different ethnic communities in our borders, each has different experiences and memories of what constitutes significant events shaping our society. The Hmong version of Lao history may be very different from that of the Khmu or the ethnic Lao. Some of us will hold Royalist views, others will hold Neutralist or views consistent with those of the LPDR. Many more will have some melange drawing from all of the above. This can get complicated, but without working at even partial reconstruction, our future generations won't have much of a chance to judge for themselves. Period.
I imagine that by the end of it all, Lao Americans will probably veer to a middle ground of explaining some of what 'the truth' was. "History is written by the victors," goes the old maxim. But a civilized world also makes space for the alternate perspectives. And that's what I hope we will accomplish with the many forthcoming projects to document our diaspora.