On the taxi ride to the airport Saturday in the cold Twin Cities pre-dawn, I struck up a conversation with the driver, a pleasant Ethiopian gentleman. I said I was going to the United Nations climate change conference in Cancun. As we barreled down a nearly vacant Hwy 100 at 4am, he told me how, when he was little, there was a certain area in Ethiopia where thousands upon thousands of migratory birds would stop at a certain time each year. He had traveled to see the spectacle when he was young and had gone back a few years ago, expecting a similar experience, but found instead sickly trees and few birds. Explaining about the rising saltwater and increased heat that was causing the problem, he said, "It's not a liberal issue or a conservative issue — it's a human issue, and it's about the future of the earth. The sooner people realize that, the better off we'll be."
Thus began my trip to Cancun for COP16, the sixteenth annual Conference of the Parties to the United Nations Framework Convention on Climate Change. In Atlanta, switching planes, I saw "Deep Economy" by Bill McKibben sitting next to the controls on the jet bridge, as if some terminal worker had been reading it between arrivals. I'd like to take this and my conversation with the taxi driver as hopeful omens, but it's too early for that yet.
I'm here in Mexico as an academic observer from the University of Minnesota, part of a delegation of 17 that includes Sen. Ellen Anderson and Rep. Kate Knuth. As an observer, I can sit in on some negotiations and participate in side events. Eight fellow undergraduates are here with me as well as six grad students. Most of us are from a class on climate change policy that Sen. Anderson and Rep. Knuth have taught this semester at the U of M. My four-year program (I'm a senior) is individualized and combines sustainability studies, communication studies, and environmental sciences, policy, & management. Attending the year's most important conference on climate change fits in well.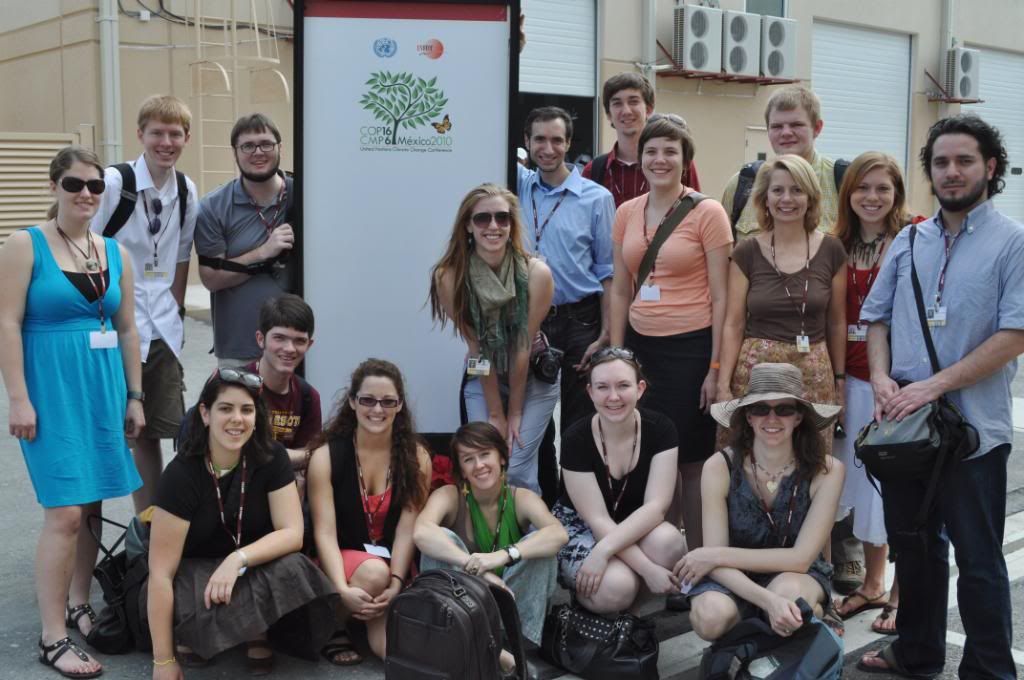 Photo: Our delegation at registration on Sunday
COP16 can perhaps best be described as the successor to the Copenhagen conference (COP15) last year. It's where all 194 nations that have signed on to the U.N. Framework Convention on Climate Change meet to negotiate, share information, and take international action to deal with the reality of global warming — at least, that's the idea. The reality is often less perfect: 2009's Copenhagen negotiations were preceded by extremely high expectations, most of which went unfulfilled. COP16 in Cancun, on the other hand, has fewer expectations, so the odds of a gratifying outcome are arguably higher. I'll be posting daily updates here through the conference's first week, which is the length of my stay. I won't try to cover all the negotiating details — the world's news media are on hand in Cancun to do that — but I'll provide stories and reflection and do my best to connect Twin Cities Daily Planet readers to this international gathering.
Last night, our U of M delegation hosted the New Zealand youth delegation for dinner, a serendipitous connection made possible by one of our grad students who had met some members of the New Zealand contingent when he studied abroad. Over a dinner of quesadillas, burritos, and guacamole that we somehow managed to prepare in the tiny kitchen of the apartments we're staying in, we got to know the "kiwis" (as the New Zealand youth call themselves) and talked about our hopes for the conference: what will happen with deforestation programs, carbon capture & storage, steps toward a global emissions reduction agreement, and more? The slate is open at this point. Thanks for reading — check back tomorrow after the first day of negotiations for an update.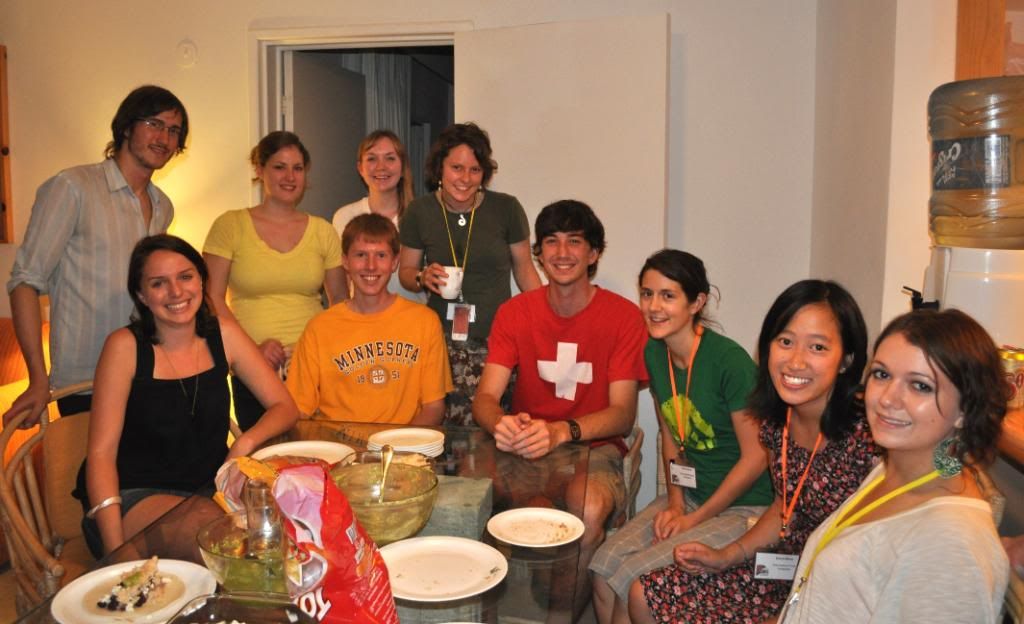 Photo: Dinner with the New Zealand youth delegation
State Senator Ellen Anderson, Representative Kate Knuth, and a delegation of University of Minnesota students are attending the COP 16 conference in Cancun, and students will share the experience with TC Daily Planet readers through blog post from the conference. To see all of the blog posts, click here.