Thanks to all you lovely Twin Citizens who came out last week for our Project Runway Premiere event(s) in Downtown Saint Paul! We think the evening went smashingly, and it was such a pleasure to see all of your pretty faces out in support of our hometown boys Ra'mon-Lawrence and Christopher Straub. While we're still sort of recovering from putting on the event (we haven't quite caught up on our beauty rest), we hope this weekend brings even more excitement to your lives. Summer is waning so get out and celebrate (and don't forget to eat something on a stick at the State Fair)! Bonus: Click HERE to read our recap of the PR Premiere Party, with pix!
xo-l'étoile
Photo by Kate Iverson for l'étoile agency/Opitz Outlet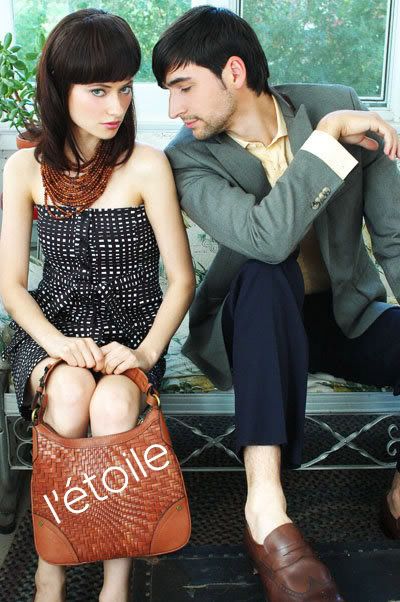 ART PICK: WANMHOPE Be warned: Italian-based artist, Wanmhope, can and will melt your face off. But don't worry, it's all in the name of art. In his imaginative and fantasy-ridden artwork, Wanmhope – whose name means "a thing of beauty" in Neapolitan dialect – uses inner sensations to replace visual aesthetics. Inspired by the street scene of music and fashion, Wanmhope's prints, photos and paintings merge an elegant image, namely distorted model-esque beauties, with edgy compositions designed to critique the contemporary world of pop culture and the way we see beauty. Whether through complex vivid hues or simplistic black and white lines, each deformed figure is as shockingly digestible as the next. CLICK THE IMAGE FOR THE WANMHOPE SITE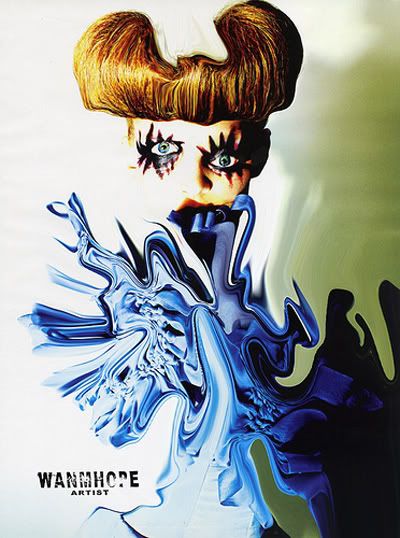 FRIDAY AUGUST 28TH B-Girl Be Exhibit: Mama Said Knock U Out! @ Intermedia Arts 2822 Lyndale Ave. S. Minneapolis 12-6 pm, opening reception 6-9 pm/ free From rapper Missy Elliott to London MC Lady Sovereign, the ladies have always held their own in the hip-hop world, whether or not they received the props they deserved. But during the latest gallery exhibition Mama Said Knock U Out! from Intermedia Arts and B-Girl Be, women artists will be celebrated and revered for years of barrier-breaking in the hip-hop culture. As part of this female-charged annual exhibit, Intermedia's wall will be saturated with art from 28 female artists from around the world "who use their visual voice to empower inform and organize, employing hip-hop as a means of expression, connection, education and social and political activism." Witness video, photography, painting, sculpture, film and textiles media from local and national artists including artwork by MPLS word master Desdamona and a world premiere installation from nationally known photographer (and contributor for liberal news journal, the Huffington Post) Lauri Lyons. Tonight's opening reception features food courtesy Bryant Lake Bowl and jams from DJ Drea. Get down and bust a move for the ladies of hip-hop! CLICK FOR THIS ART EVENT AND MORE AT MPLSART.COM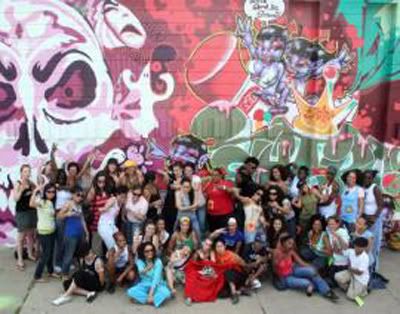 FRIDAY AUGUST 28TH Alphabet Soup @ West Bank Social Center (Above the Nomad Pub) 509 Cedar Avenue West Bank Minneapolis 9pm-Late / RSVP required HERE The cool kids at the West Bank Social center invite you to party down with them tonight at their monthly "Rent" party. Keep this awesome art-centric space going and have fun doing it, with tunes from Nightstalker and Lacoste, live video art by the Gap Kidz, Grilled cheese sandwiches and more. While you're there, have the WBSC secretaries transcribe a letter for ya at the new Transcription Desk! RSVPs are an extreme MUST so click HERE to do so and secure your spot at this super kewl party. CLICK THE IMAGE FOR THE WBSC SITE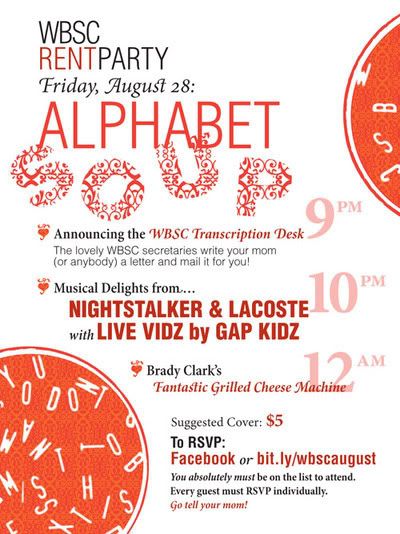 FRIDAY AUGUST 28TH Solid Gold @ Varsity Theater 1308 4th St SE Minneapolis 8pm / 18+ / $10 This Friday, Solid Gold will once again be taking Minneapolis by storm with their stylized smart-ass attitude combined with epic urban grooves that dare you not to dance. Tonight they will be sharing the stage with Mystery Palace & Moonstone, both of who promise to make you a believer in our amazing local music scene. CLICK THE IMAGE FOR THE SOLID GOLD MYSPACE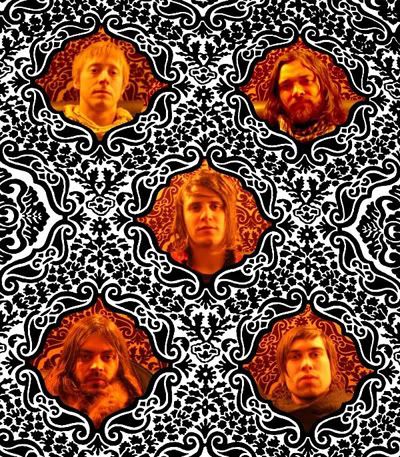 FRIDAY AUGUST 28TH And/Or Magazine Release Show @ The Nomad 501 Cedar Ave West Bank 9 pm/ 21+/ $5 It's easy to miss copies of local DIY magazine And/Or – the issues are so tiny! – but with one glance at your first issue, we guarantee you'll start seeing the zine at venues around the cities more often. Flying underground since its conception in May, the free collaborative arts and culture magazine is a printed version of a topics forum with submissions from local writers, poets, illustrators, photographers and mixed media talents galore. For each issue, And/Or chooses a topic and then it's up to you to provide the dialogue. The 500 issues printed every two months are paid for through rockin' benefit concerts featuring musicians in a harmonious union of talented locals supporting their fellow artists. Tonight's benefit show takes place at the Nomad and includes acts PB & the Jam (members of New Rebelution and More than Lights), Franz Diego, New MC, Dalia and Moxy. Stop down, grab your tiny, crisply illustrated copy and enjoy the tunes. CLICK THE IMAGE FOR THE AND/OR SITE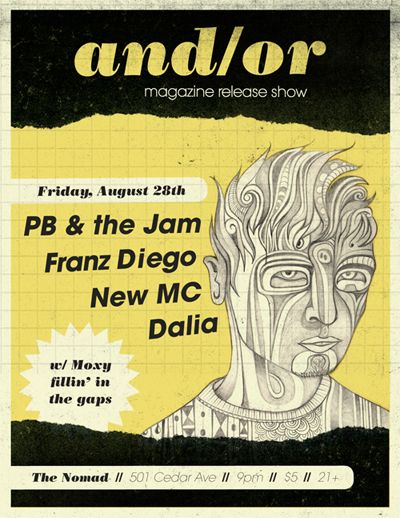 FRIDAY AUGUST 28TH Bomp 7 @ Bedlam Theatre 1501 S. 6th St. Minneapolis 10pm / $5 / 18+ The last Friday of every month, something magical happens at the Bedlam…wild dancing to many different kinds of music on a big dancefloor with many different kinds of people! DJ Jonathan Ackerman starts spinning in the fireplace lounge, followed by The Original Truth Squad featuring Saund Waav, I am Break He is The Beat, and Rob Rob, and finally, Shannon Blowtorch! In the mainroom DJ Fundo & WzzWnshp kick off the night. At midnight the Moon Goons hit the turntables, and at 1am, The Return of Plain Ole Bill and Jimmy 2 Times on four turntables! On the rooftop patio, Buck K.A.C and friends keep the party going! Wowee! Sponsored by l'étoile magazine! CLICK THE IMAGE FOR THE BEDLAM SITE
COOL LINK: My Love for You is a Stampede of Horses Like a daily subscription to an art newspaper, this art blog is packed with new artists, exhibit photos and the contemporary art scoop. Curated by Meighan O'Toole who works diligently "cataloging low brow and contemporary art," this site is filled with Q&As, studio visit pix, videos and new artists you can obsess over. Addictive! CLICK THE IMAGE FOR THE MY LOVE SITE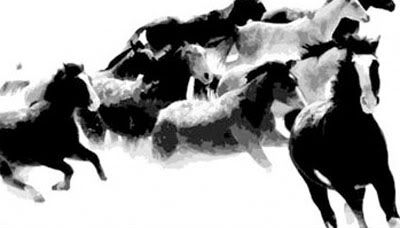 SATURDAY AUGUST 29TH Dog Days Art Bazaar @ Susan Hensel Gallery 3441 Cedar Ave S. Minneapolis 12pm-5pm / Free Well, it was supposed to be the dog days of summer, but the only thing scorching hot is this art bazaar! Not only is art for sale, but so are art supplies, equipment, literature, textiles, all under $40. Steals, deals, scores and gems are all waiting to be snatched up by you. Rummaging through art ephemera in a garden seems like the perfect summer afternoon to us. CLICK FOR THIS ART EVENT AND MORE AT MPLSART.COM
SATURDAY AUGUST 29TH Best Summer Ever @ Umber Studios 3109 E. 42nd St Minneapolis 8pm / Free Everyone in the world has their own personal "golden era." In artist Tucker Gerrick's words, "it is a universal feeling – one of invincibility, of endless enthusiasm, of camaraderie and companionship. It's a lust for life, it's the shared chemistry of friends, families, lovers and complete strangers." Saturday eve, Mr. Gerrick (aka Typoscura) will be setting forth to undertake his very first solo show at Umber Studios, a nostalgic photographic collection to reference his own personal golden era, entitled Best Summer Ever: Proof of Youth. Stop by to peer into a segment of the lives of a group of friends sentimentally documented by Tucker and reminisce your own golden era of youth. CLICK FOR THIS ART EVENT AND MORE AT MPLSART.COM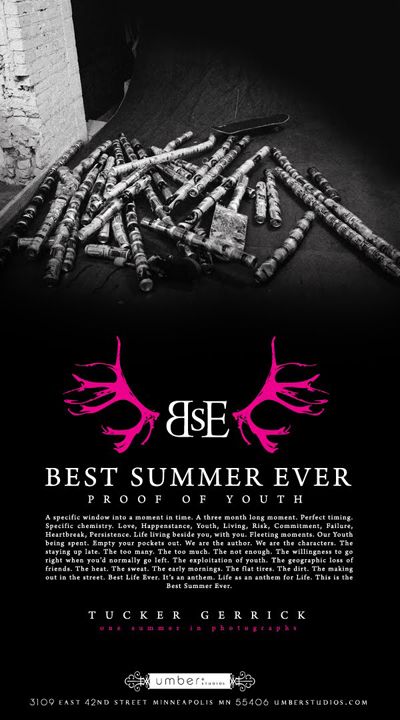 SATURDAY AUGUST 29TH Sensual Cannibalism @ Art of This Gallery 3506 Nicollet Ave. S. Minneapolis 7 pm/ $5 suggested donation Join Art of This Gallery's One-Nighter Series for an illuminating evening of installation and presentation from local artist Julia Kouneski. Based on her recent travels to Rio de Janeiro, Kouneski presents a powerful tribute exhibit to avant-garde Brazilian artists and art visionaries, Lygia Clark and Helio Oiticica. Contributors to the Tropicalia and Neoconcreto movements, Clack and Oiticica critiqued they way viewers looked at art, reframing art as not just a static piece of work, but a fluid and sensorial experience where the viewer manipulates the work's artistic meaning. Tonight's unique interaction features images, video, text interviews and an experimental lecture which the audience will view projected onto the gallery's ceiling. CLICK FOR THIS ART EVENT AND MORE AT MPLSART.COM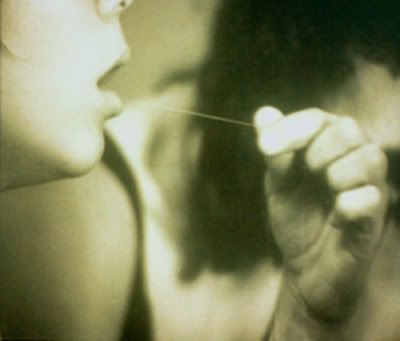 SATURDAY AUGUST 29TH Ryan Quirt: 1982-Forever @ XyandZ 3258 Minnehaha Ave. S. Minneapolis 7 pm-2 am / free Those that knew the work of local artist Ryan Quirt – who recently and tragically passed away – knew it to be an art based on intensity and talent that was well beyond his 24 years. Tonight, his unique graffiti-style illustrations will be on display to the public for the first time at XYandZ in a memorial exhibit titled, 1982 to Forever. Join his family, friends and fans for a unique eulogy to the life of this passionate artist. CLICK FOR THIS ART EVENT AND MORE AT MPLSART.COM
SATURDAY AUGUST 29TH Chambermaids EP Release @ Turf Club 1601 University Ave St Paul 10pm / 21+ / $6 Modern Radio Record Label is home to a whole heaping load of forward-thinking rock music, and that trend continues with the Chambermaids vinyl-only release of their new EP Down in the Berries. At their best, the Chambermaids twist the TC's two most illustrious musical lineages — Husker Du and the Replacements — into an elegant braid of post punk influence. Be sure to check out what all the hubbub's about when the band headlines an outstanding line up at the Turf joined by France Has The Bomb, Daughters Of The Sun and Haunted House. CLICK THE IMAGE FOR THE CHAMBERMAIDS SITE Album art by Wes Winship for Burlesque of North America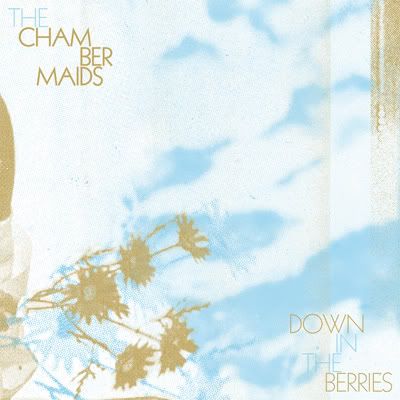 SATURDAY AUGUST 29TH Attitude City @ Clubhouse Jager 913 Washington Ave Minneapolis 10pm / 21+ / Free The Attitude City boys are back at Jager once again for their monthly mix of badditude to blow up the dance floor with a carefully curated cache of beats, creating the perfect setting to get buck wild. Hands down one of our favorite parties of the month! CLICK THE IMAGE FOR THE AC SITE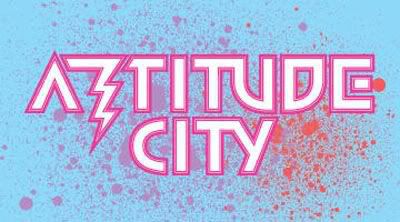 SATURDAY AUGUST 29TH Gavin Russom @ Gallery 13 811 Lasalle Avenue Minneapolis 10pm-Late / $10 Another late night dance party at Gallery 13! Take in some cool art while you break it down with Dj Gavin Russom from DFA records! In short, Russom built instruments for the likes of James Murphy (LCD Soundsystem), Tim Goldsworthy (UNKLE, The Loving Hand) and Bjorn Copeland (Black Dice), so odds are these beats will be one of a kind. Also featuring locals Naughty Wood and Heckadecimal, set to the backdrop of wild visuals a la video artist Nico. This one's sure to go all night, so tell them not to wait up! WIN A PAIR OF TICKETS TO THIS PARTY! E-mail kate@letoilemagazine.com to be entered to win a pair of tix. Winners will be drawn Friday and put on the list at the door with a +1. CLICK THE IMAGE FOR THE KODE WEBSITE
SUNDAY AUGUST 30TH B Girl Be Hair Raising Event @ MoXie Hair Salon 2649 Lyndale Ave S Minneapolis 10am-6pm / $30 haircuts Get a haircut you hippie! If you're being turned away from all the hot spots because you're a longhair, reap the benefits of a MoXie hairstylist shearing your locks for B-Girl Be : A Celebration of Women in Hip-Hop. $30 gets you a haircut, and all proceeds go to Intermedia Arts, so it's pretty much like you're an art patron, but you'll also look really good afterwards. Cash and check only, and you probably should make an appointment, but if the mood strikes you, walk-ins are welcome. Click HERE for more info.