This weekend kicks off one of the Midwest's largest and quirkiest performing arts events, the two-week long Minnesota Fringe Festival! We can't help but get excited when theatrics are in the air; the costumes, the makeup, and the outrageous antics of people who seem to have no "off" switch. Take a cue from zany theater-types of the Twin Cities and unleash your dramatic side this weekend. Whether it be through daring fashion choices, making a grand entrance at party, or simply finding the confidence to go somewhere you've never gone, meet people you've never met, and have an adventurous and fabulous time doing it!
xo-l'étoile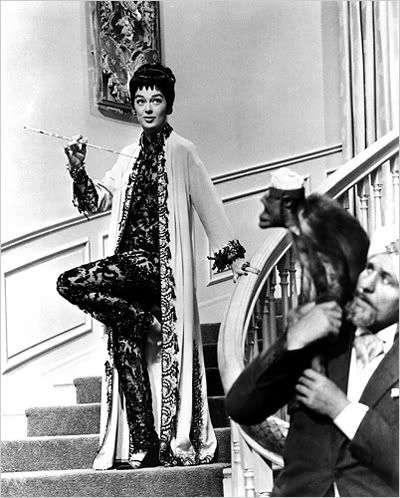 THURSDAY JULY 30TH (THROUGH AUGUST 9TH)
Minnesota Fringe Festival
@ various MPLS & St. Paul venues
Various times/ $12 Single tickets, $5 Kids 12 and under, $10 Seniors, students and MPR members, $50-150 Package Deals
Considering it's the largest annual performing arts festival in the Twin Cities, chance are you've heard of the Minnesota Fringe Fest. Not only does this dynamic event signal the impending end to summertime, but the 2 week-long fest just happens to be the largest non-juried, uncensored Fringe Fest in the United States – meaning it's chocked full of the most quirky, spontaneous, experimental, shocking, and hilarious bunch of performances to grace local stages. From kid-friendly to experimental sexposés, dramatic monologues to knee-slapping satire, the MN Fringe offers up a menu of eclectic shows from every conceivable genre and subject. Tonight's opening shows feature too many great performances to mention, but we secretly have our sights on Heidi Arneson's "GRRL!" at the Augsburg and Theatre Pro Rata's "Monster" at the Southern. Visit www.fringefestival.org for tickets and schedule information or stop by the Fringe Central box office. And don't forget to purchase your spiffy $4 Fringe buttons, which snags you discounts at local theaters throughout the year!
BONUS: Keep your eyes glued to l'étoile on Monday for a slew of post-opening weekend reviews by our very own Fringe blogger, Rob Callahan!
CLICK THE IMAGE FOR THE FRINGE SITE
Heidi Arneson in "GRRL!"

FRIDAY ART PICK: THE OLD WEIRD AMERICA
This show at the DeCordova Scuplture Park + Museum in Lincoln, Mass., is tempting us to get a flight to Boston before it closes. Curated by Minneapolis's own Colleen Sheehy and LA's Michael Duncan, the show explores themes of folk imagery and mythic history through the work of Dario Robleto (swoon), Kara Walker, contemporary 19th-century dandies McDermott and McGough, and Margaret Kilgallen, among others. The title comes from Greil Marcus's book about Bobby Dylan and The Band's Basement Tapes. Americana, history and folklore converge in this award-winning museum exhibition.
CLICK THE IMAGE FOR THE DECORDOVA SITE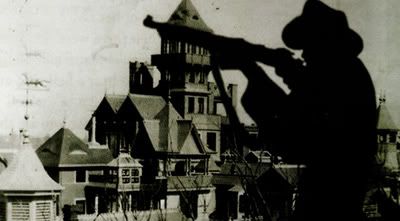 FRIDAY JULY 31ST
Hot off the Press
@ Highpoint Center for Printmaking
912 W Lake St.
Minneapolis
6:30pm-9pm / Free
Highpoint's new space is in full swing! Check it out tonight at their annual summer co-op exhibit. Twenty one local printmakers show off their lithographs, intaglio, relief prints and screenprints — all on sale for your buying pleasure. Meet the artists, and see the Co-op's new printshop where these works were lovingly produced. Through September 19th.
CLICK FOR THIS ART EVENT AND MORE AT MPLSART.COM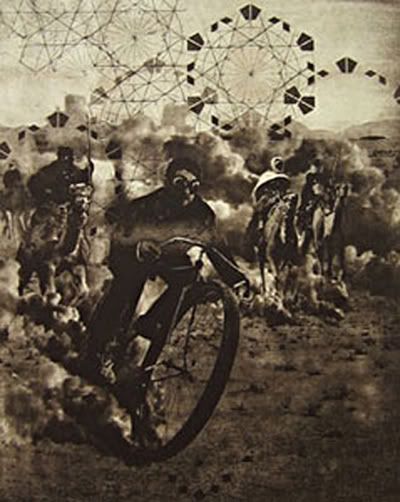 FRIDAY JULY 31ST
Solid Gold, Jeremy Messersmith, and the Pines
@ The Minnesota Zoo
13000 Zoo Blvd
Apple Valley
7:30pm / All Ages / $18
Solid Gold brings their trademark droning synth swirls and low slung bass lines you've all come to know and love down to the Minnesota Zoo for another installment of popular concert series "Music in the Zoo." The boys will be accompanied on this outstanding line up by Americana crooners the Pines and the twinkling pop of Jeremy Messersmith.
BONUS: Head on down to the Red Stag for the official afterparty and boogie down to a DJ set by Solid Gold while enjoying some Truffle Popcorn and Triple Cooked Fries. Yum!
CLICK THE IMAGE FOR THE MNZOO SITE


FRIDAY JULY 31ST
Summertime Hip-Hop BBQ Jam for the World
@ Nomad World Pub
501 Cedar Ave. S.
Minneapolis
7pm BBQ 9pm Music/ 21+/ $7
Free food and hip-hop at the Nomad? Get out! In honor of local hip-hop artists' See More Perspective's timely new single "Summertime Hip Hop BBQ Jam for the World," Tru Ruts and Speakeasy Records present a shindig inviting you to grab a beer, fire up the grill and enjoy local beats. Featuring fantastic funky, dub-pop and crunk performances by See More Perspective themselves, Maria Isa, Chantz, Toki Wright, Guante + Big Cats!, guest DJ Chicago's DJ Itchie Fingers and free barbecue goodness all night long. Neighborhood hip-hop has never been so tasty.
CLICK THE IMAGE FOR THE NOMAD SITE


FRIDAY JULY 31ST
Outdoor Cinema: Western Heroes
@ Pepito's Parkway Theater
4814 Chicago Ave S
Minneapolis
8:30pm-10pm / free
Lash La Rue was a Western star of the 1940s and 50s that was famous for using a bullwhip — you know, the kind Indiana Jones used. Tonight's movie is outside, so it's BYOL (lawnchair). They'll have goodies for sale from Pepitos for you to munch on while you're entranced by Lash's whip handiwork and tough all-black outfit on the big screen. A night watching an outdoor movie is a Minnesota summer night spent well.

FRIDAY JULY 31ST
WBSC Rent Party
@ West Bank Social Center
501 Cedar Avenue
West Bank Minneapolis
(above Nomad Pub)
9 p.m. til late / $5
Do your part to help the West Bank Social Center keep throwing the arty parties that we've become accustom to over the past couple months. Tonight's rent cash raising bash will feature a cavalcade of crazy fun such as Exquisite Corpse games, performance by l'étoile pal Ed Vogel, Hot Pants DJ Rambo Salinas on decks, the Gap Kidz on visuals, and grilled cheese sandwiches a la Brady Clark.
CLICK THE IMAGE FOR THE FACEBOOK EVENT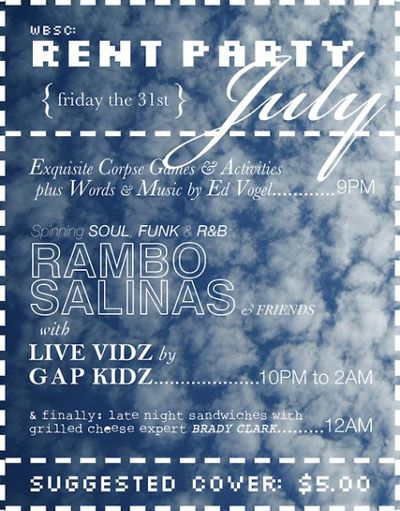 FRIDAY JULY 31ST
Quist and the Hats
@ Memory Lanes
2520 26th Ave S
Minneapolis
10pm / free
Another reason why we live in the Twin Cities: At Memory Lanes, one can bowl and see a band at the same time. How? The bands play ON THE LANES! That means the band sees people hurling very heavy balls towards them, and keeps playing anyway. Order a pitcher of beer, lace up your bowling shoes that have been worn by several other people, and enjoy the poppy sounds of Quist and the Hats, Claw Like Things, and Lizard People. Perfect night, one stop.
CLICK THE LINK FOR THE MEMORY LANES SITE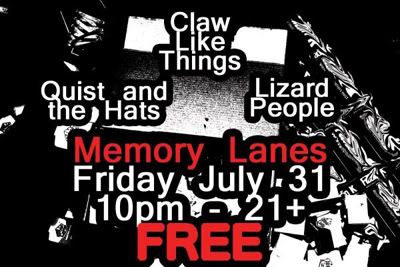 COOL LINK: LIQURIOUS
Looking for the perfect cocktail recipe to impress your fanciest friends? Look no further. Liqurious.com has you covered. A wonderfully curated and frequently update site dedicated to the art of fine cocktailing, Liqurious will fill you in on some of the most decadent potions and creative concoctions out there. Alcohol-fueled links from all over the world are aggregated through this site, so you'll get a full range of ideas, opinions, and recipes for fabulously bad behavior.
CLICK THE IMAGE FOR LIQURIOUS.COM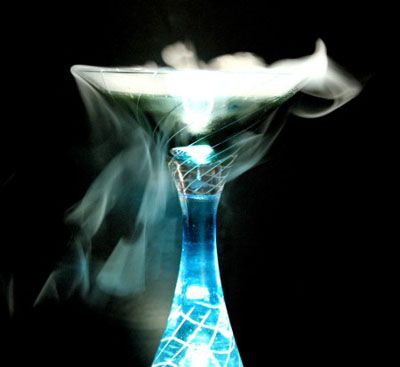 SATURDAY AUGUST 1ST
Community Collaboration/Hot Metal Pour
@ Franconia Sculpture Park
29836 St. Croix Trail
Franconia
10am-6pm / free
An iron pour at the Franconia Sculpture Park really is a community event. If you're never seen molten iron poured by macho artists into molds, you're missing out. You can make your own cast iron sculpture, too! Starting at $25, sand molds will be for sale to carve, and you can watch the entire process. Right now, cast-metal sculptors from around the US are on a week-long residency at Franconia, working on their sand molds. The iron furnace is heated up to 2,450 degrees, and what comes out looks like liquid fire. Savage Aural Hotbed provides the soundtrack.
CLICK THE IMAGE FOR THE FRANCONIA SITE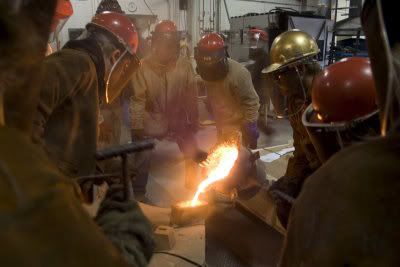 SATURDAY AUGUST 1ST
Junk for Justice
@ Walker Church
3100 16th Ave S.
Minneapolis
10am-6pm / free
It's rummage sale season! If you've been jealous of your friends showing up with hot 50 cent dresses and area rugs, now is your chance to out-do them! The RNC 8 is hosting a rummage sale, peddling books, music and movies, clothes, household goods, posters and art and kid's stuff to help offset their massive legal costs. Now's the time to get rid of all the stuff in your free pile—just drop them off here the day of the sale, starting at 8:30am, and not only will you purge your house and find something else you need, the sale of your stuff will make a dent in the astronomical cost of protesting the Republican National Convention.
CLICK THE IMAGE FOR MORE INFO


SATURDAY AUGUST 1ST
FCAP Yard Sale
@ FCAP House
3034 39th Ave S
Minneapolis
12-9pm / Free
Yard sale season is in full swing, and there are tons of treasures out there just waiting to be found. First Communion Afterparty, purveyors in the freshest of neo-psychedelia, have amassed a bunch of amazing thrifted loot, including vintage threads, hats, jackets, and jewelry for a far-out two day garage sale at their commune.
CLICK THE IMAGE FOR THE FCAP MYSPACE


SATURDAY AUGUST 1ST
Red Bull Bailout
@ Mississippi Riverfront
Hennepin Bridge Plaza
South Side of Hennepin Ave Bridge on West River Rd.
Downtown Minneapolis
5:30 p.m. register/warm up, 6 p.m. start / Free
Red Bull and Cal Surf team up to throw this wicked summer skateboard party and trick jam competition. Held at notorious downtown skate spot, "Fed Four Stair," behind the Minneapolis Federal Reserve Building, where rumor has it only 3 tricks have ever been landed. The competition is open to any and all skaters and registration is day of, so get there early, sign up, and show off your sick skillz — you could win $2000 in cash and prizes!
BONUS: After Party at Nye's Polonaise Room from 9 p.m. to close featuring Millions Billions and Tendercakes.
CLICK THE IMAGE FOR THE CALSURF SITE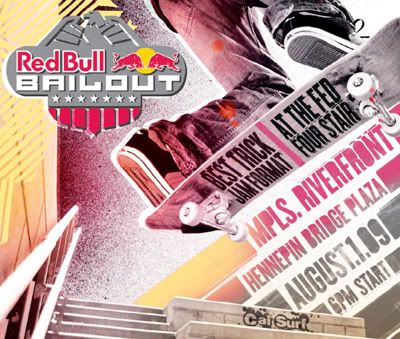 SATURDAY AUGUST 1ST
Common Room
@ Soap Factory, Common Room Entrance (side of building)
110 5th Ave. SE.
Minneapolis
7-11pm / Free
MPLS' most beloved art gallery just got cozier with the opening party for a new project guaranteed to make you feel at home. Curated by Andy Sturdevant and Sergio Vucci, the Common Room is an ongoing event series where both performers and audience explore community and interaction in a casual, living room setting. Featuring movie and game nights, readings, pot lucks, karaoke, music, dance parties and fun galore. For tonight's opening, bring an acoustic musical instrument and jam with the kids of the Common Room Community Orchestra as you score a set of randomly chosen silent films. Not musically inclined? No worries. Feel free to take a seat and simply enjoy the entertainment. Stay tuned to Soap Factory's website for more Common Room events though September 6th.
CLICK THE IMAGE FOR THE SOAP FACTORY SITE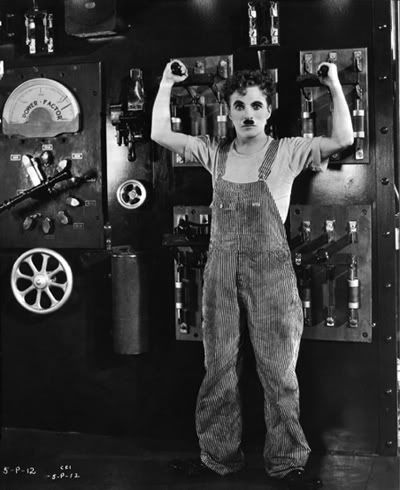 SATURDAY AUGUST 1ST
Unknown Prophets w/ Double Bird
@ 501 Club
501 Washington Ave
Minneapolis
9pm / 21+ / Free
Kings of danceable hip hop summer anthems, the Unknown Prophets, are back and this time with a live band, busting open genres with more swagger and soul than you can handle — all for the unbeatable price of FREE. (Thanks, 501 club!) Joined in a remarkably diverse line up by local punk innovators Double Bird and the Brokedowns out of Chicago.
CLICK THE IMAGE FOR THE UNKNOWN PROPHETS MYSPACE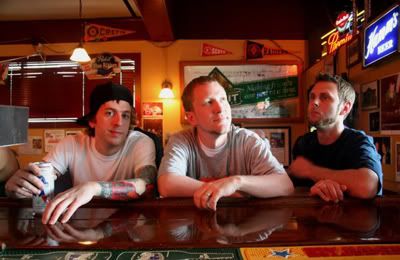 SATURDAY AUGUST 1ST
Public Dance Party
@ Boom Island
724 Sibly St. NE
Minneapolis
9:30pm until the po-po breaks it up / Free
Once it's dark, dance your way out of the shadows and onto the banks of the river for this genius, improptu dance party, now in its second incarnation. It's free, as public dancing should be! Wild dancing makes instant friends, so prepare to leave with a new cool entourage, some killer new moves, and possibly a story about a brush with the law.
CLICK THE IMAGE FOR THE FACEBOOK EVENT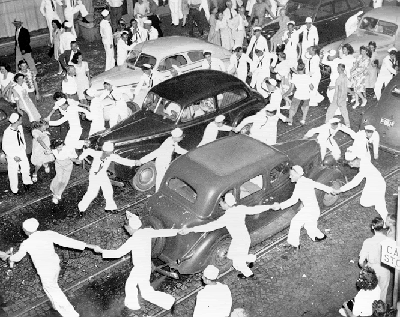 SUNDAY MUSIC PICK: PATRICK WOLF
In these hard times, we at l'étoile like to turn to androgyny, and more specifically the androgynous boy-wonder Patrick Wolf. The love child of Billy Idol, Jack Fairy and Liza Minnelli, Wolf has the fashion sense of a mythical elf on acid and his swarthy, yet hopelessly angelic vocals invoke Sisters of Mercy's Andrew Eldritch — not far off considering their shared English roots. In Wolf's electronic classical sound, – based in part by his early childhood church choir involvement – one can hear a diverse mix of ukulele and viola with glitchy computer blips and ambient soundscapes. Making guest appearances as a viola player for the band Chicks on Speed, Wolf has brushed shoulders with a variety of musical talents including alt-country goddess, Marianne Faithful. His latest album, The Bachelor, features spoken word from an actress who bares a spooky resemblance to Wolf, Tilda Swinton, and includes catchy sinster-pop gems like the political punk anthem "Hard Times."
CLICK THE IMAGE FOR THE PATRICK WOLF MYSPACE


SUNDAY AUGUST 2ND
Black Blondie
@ Sauce Spirits and Soundbar
3001 Lyndale Ave. S.
Minneapolis
9:30 PM/ $TBA
Don't miss another great Soundbar set as poetic trip-hop daredevils Black Blondie take the stage. Sauce has been getting quite the attention as Uptown newest addition to club nightlife. See what all the hype is about while you enjoy yummy summertime cocktails, delicious food and the raw atmospheric sounds of this local favorite.
CLICK THE IMAGE FOR THE BLACK BLONDIE MYSPACE
Photo by France Barbeau