This weekend is an all-you-can-experience buffet laden heartily with the kind of fun that people less interesting than you would surely pay good money for. Fortunately, you've got l'étoile looking out for your social standards as well as your budget with an extraordinarily recession-proof itinerary this time around! Most of this weekend's amazing events are free of charge, which leaves you with enough spare cash to buy yourself something sparkly to wear, right?
xo-l'étoile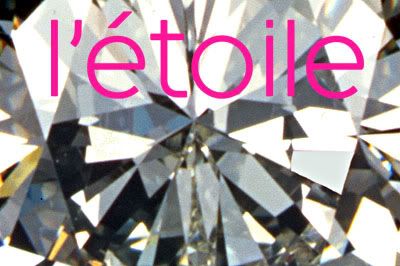 THURSDAY JULY 23RD
The Hopefuls
@ Mears Park
221 E. 5th Street
5th St. / 6th St. / Sibley / Wacouta
St. Paul
6pm/free
We can't think of anything better than sitting in scenic Mears Park in downtown St. Paul, bopping our heads to The Hopefuls, and munching on food from The Bulldog. After the music, grab comfy piece of grass and watch the Jack Black comedy, School of Rock, at 9pm. Perfect! Doesn't all this fun make you a little jealous (or proud) of those of us who live in St. Paul?
CLICK THE IMAGE FOR THE MUSIC IN MEARS SITE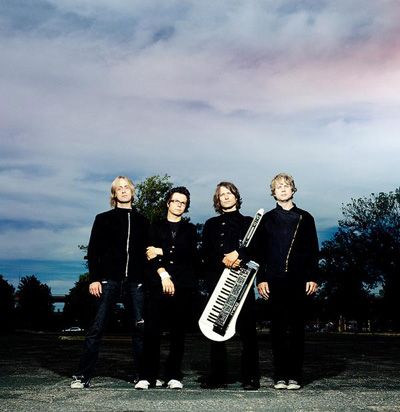 THURSDAY JULY 23RD
Paradise Soul Brazilian Party
@ SEVEN
700 Hennepin Ave. S.
Minneapolis
8pm-2am / 21+ / Free
Local event producer and socialite, Richard Moody (IamMoody), brings Brazilian beach fashion to MPLS tonight as he hosts one of the hottest parties to grace SEVEN's rooftop this summer. The shindig starts with a sexy fashion show featuring the swimwear of trendy Edina shop Nani Nalu Boutique and local designer Carol Burns. Then, watch as SEVEN's stylish rooftop transforms into a carnival reminiscent of street nightlife in Rio de Janeiro. Dance to the Paradise Soul tunes of Florida's DJ Donavon as you enjoy Brazilian amenities — Cruzan Rum cocktails, cigars and cognac.
CLICK THE IMAGE FOR THE FACEBOOK EVENT
Pictured: Maaji Swimwear at Nani Nalu


THURSDAY JULY 23RD
Hot Roxx presents: ROXXSTOCK
@ 501 Club
501 Washington Ave S
Minneapolis
10pm / 21+ / Free
Ah, the 70s. An era that brought us dudes in tight pants, the rock & roll mustache, and the best music on the planet – stuff you'd listen to in a paneled basement with shag carpet and a mysterious stranger serving you either a fancy martini or Schmidt beer in a can. This Thursday, the best in local music will join forces with Hot Roxx DJs Jen and Nick as they treat your ears to a treasure trove of solid 70's hits in between local bands such as Invisible Boy, Dante & the Lobster, and Secret Language (featuring Colin Johnson of Vampire Hands in one of his last performances in the TC before moving out west!) The 501 is the hip place to be late Thursday eve, most definitely.
CLICK THE IMAGE FOR THE HOT ROXX MYSPACE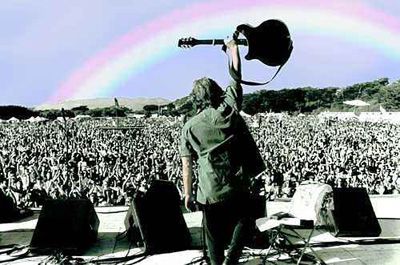 FRIDAY ART PICK: THE FRINGEY AWARDS
What a great idea! The Minnesota Fringe Festival (July 30th-August 11th) is the state's largest and most eagerly anticipated theater festival — and the main dilemma is deciding what performances to go to! How will you know if it's your cup of tea? The Fringey Awards is a place for theatre companies to upload 60-second video clips for you to watch and vote on. If you already have Fringe Fever, you can start planning your itinerary by watching the 35+ videos on this site! Visit http://www.fringeyawards.com/

FRIDAY JULY 24TH
Spotaneous
@ Spot Art
1828 Marshall St. NE
Minneapolis
7pm-11pm / Free
Artists Michael Thomsen, Arnie Hamel, Michael McGraw, Tim White, Ethan Arnold, Keri Schneider, Spleee, BMF, Karl Friedrich and of course, the ubiquitous Scott Seekins invite you down to the gallery on the river for an evening of art and awesomeness. At 8pm David Harland plays, and at 9pm Bill Patten & Co. entertain. While you take all this in, sit for a henna tattoo by Judy Ostrowski and reminisce about Madonna's "Frozen" video. Show runs through August 21st.
CLICK FOR THIS ART EVENT AND MORE AT MPLSART.COM


FRIDAY JULY 24TH (THROUGH SATURDAY)
Fallout Art Fest
@ Fallout Art Co-op
2601 2nd Ave S
Minneapolis
Friday: Films 6:30pm / Free
Saturday: Festival Noon to 10pm / Free
The 7th annual Fallout Art Festival is a block party extravaganza that has it all: every art media you can think of, a film festival, music on multiple stages both inside and out, theater, food, and all manners of live entertainment – what else could you ask for in a street art festival? This weekend, the Stevens Community will boast one of the greatest art fests this city has to offer, beginning Friday with an indie film festival and continuing through Saturday with workshops, bands, and much more.
CLICK THE IMAGE FOR THE FALLOUT SITE


FRIDAY JULY 24TH (THROUGH SATURDAY)
Artery 24
@ Soap Factory
518 2nd St. SE
Minneapolis
6pm Friday – 6pm Saturday/ Free
This annual Soap Factory showcase is not just a mere performance, but an action-packed sensory experience with surprises around every corner! The second installment of Artery 24 premiers tonight, juxtaposing the work of local emerging artists, musicians, and performers within the labyrinth-esque interior spaces of the gallery. Featuring the work of l'étoile favorite Jamie Carrera, live music from electronic wizards Dearling Physique, a 24-hour world domination interactive game played by Travis Freeman, aerialist performances by Slackerdancer Aerial, a "glitch forest," a secret ceremony in Soap Factory's parking lot and oh-so much more. View the show anytime between 6pm Friday and 6pm Saturday to be amazed, shocked and inspired by the array of cutting edge art. Things are bound to get freaky after bar close! Visit www.artery24.com for a full schedule.
CLICK FOR THIS ART EVENT AND MORE AT MPLSART.COM
"Last Memory" collaborative work of Aaron Ridgeway, Maddy Nye, Paul Puelo and Annika Kaplan.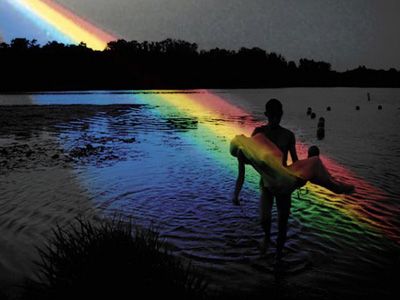 FRIDAY JULY 24TH
BOMP Vol. 6.66
@ Bedlam Theatre
1501 S. 6th St.
Minneapolis
10pm / 18+/ $5
Here at l'étoile, we like our dance parties like we like our women: full of attitude and 18+ — thankfully Bedlam's monthly party, BOMP, delivers! Tonight's packed menu features DJs Jonathan Ackerman, Jimmy 2 Times, Shannon Blowtorch, Moon Goons, Petey Wheatstraw & So Gold, Gigamesh and WzzWnshp, plus The Hot Pants DJs holding down beats on the rooftop patio all night long! With so many DJ styles to choose from, BOMP is like every great MPLS dance party rolled into one. Friday night's itinerary problems just got solved. So, round up yer friends, head to the West Bank, and get ready to mix it up!
CLICK THE IMAGE FOR THE BEDLAM SITE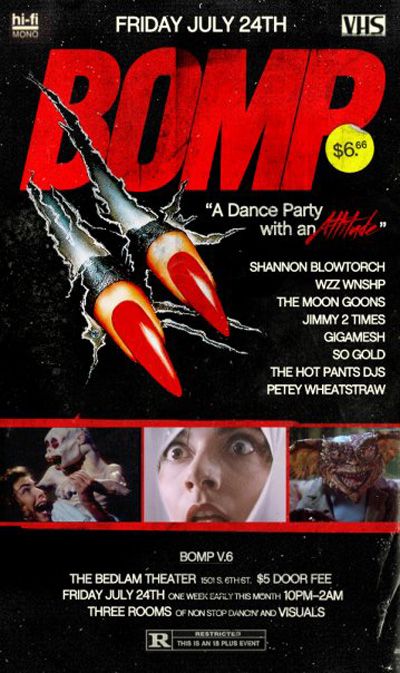 FRIDAY JULY 24TH
Bang the Galaxy
@ 1637 Hennepin Ave
(behind Nick and Eddies)
Minneapolis
1am-5am / $10
In other galaxies, time has no meaning. There is no night, no day, and certainly not any talk of "bedtimes." In the spirit of intergalatic partying, DJs Naughty Wood, James Stair and Kode host "Bang the Galaxy," an epic dance expedition celebrating the classic, Italo-house sounds of Nancy Fortune – think Miss Kittin but spacier. With crisp electro synth beats, seductive vocals and drum machine-fueled tracks, tonight's tribute will definitely have you dancing like a creature from a distant planet. $10 cover charge gets you into the madness plus a free beverage. BTW, your future called — it says come to this party!
CLICK THE IMAGE FOR THE FACEBOOK EVENT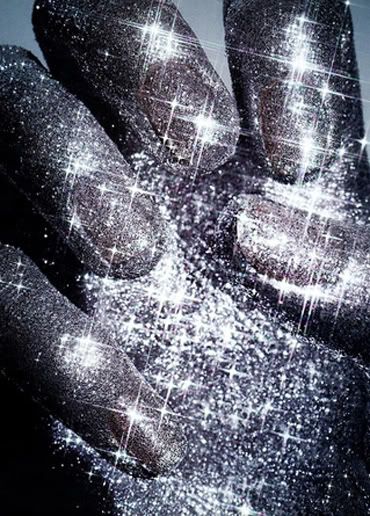 COOL LINK: I-DOSER
We can't guarantee if that product actually works, but it was so creepily Philip K. Dick we had to share it. Meet i-Doser, the leading producer in binaural brainwave audio software. What is Binaural Brainwave whatsamadozel you may ask? They are proven, scientific and safe methods of synchronizing your brainwaves to achieve a simulated mood. Gone are the days of drugs, paranoia and legality; recreational MP3s are the future! With the totally legal i-Doser software and a pair of high quality stereo headphones, hypnotic backtracks of ambient and electronic sounds induce doses of euphoria, sedation and states of hallucination. And if that wasn't enough, the i-Doser site also sells exotic bud, mood enhancement pills and hash – all in legal forms! Skeptical, curious, technologically confused? We're all three. But at least your mom will approve. Hell, she might even do it with you!
Bonus: You can download the I-Doser software via the link below. It comes with two free sample mp3s. Other downloadable "doses" range from $3 all the way up to $200.
CLICK THE IMAGE FOR THE I-DOSER SITE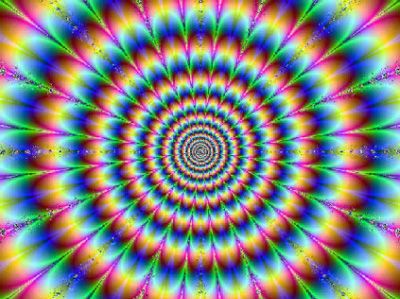 SATURDAY JULY 25TH
Blacklist Vintage Digger's Sale
@ Blacklist Vintage
2 E 27th St.
Minneapolis
11am-7pm / free
It's official: Blacklist Vintage has the funnest sales around! Munch on veggie hot dogs and cupcakes while you root through Blacklist's discounted vintage treasures. Dig for gold in the "digger's bins" and find amazing clothing, dishware, vintage fabric and patterns for a mere $1-$5 a pop. You'll also score 10% off other items in the shop such as records, men's and women's clothing and home decor. Not only are the chicks who own Blacklist cool as all get-out, but they've also got a killer selection of vintage hats that we fawn over each time we visit — reason enough to make a weekend pitstop at this charming little boutique. To make matters cooler, the always-debonair DJ Jake Rudh will be on-hand to keep the new wave tunes bumpin' throughout the afternoon.
CLICK THE IMAGE FOR THE BLACKLIST SITE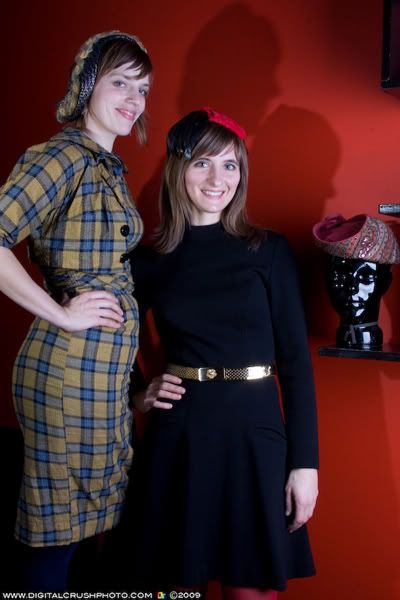 SATURDAY JULY 25TH
Publication Party
@ Bright Blue Earth Studios
1620 Central Ave. NE., suite 155
Minneapolis
1pm-1am / Free
Join artist/author Jim Grafsgaard and musicians P.J. And Jody Tracy as they celebrate the newly released books Sexy Senryu, a hilarious hybrid of erotic drawings and haiku verses, and Midas Rat and Me, a graphic novel that weaves a punk/anarchist love story. Pick up your copies of these recent creations, meet the author and listen to electric jazz from local combo Tortuga at 10pm.
Bonus: Erotic and adult content will be featured at this event so leave the kiddies at home.
CLICK THE IMAGE FOR THE BRIGHT BLUE EARTH SITE


SATURDAY JULY 25TH
One Day in July
@ Warehouse District
7th ave & 3rd St. North
Minneapolis
2-10pm / All Ages / Free
As John Lennon once sang, "a working class hero is something to be." Help honor the working class heroes of yesterday and today at One Day in July – a street festival remembering the 1934 Minneapolis truckers strike and the bloody police riot that caused the death of two strikers and the wounding of 65 more. featuring a rare, free performance by one of Rhymesayers' best, Brother Ali, as well as El Guante, Mic Crenshaw, The Brass Kings, Ellis, City on the Make, and Best Bitch in Show.
CLICK THE IMAGE FOR MORE INFO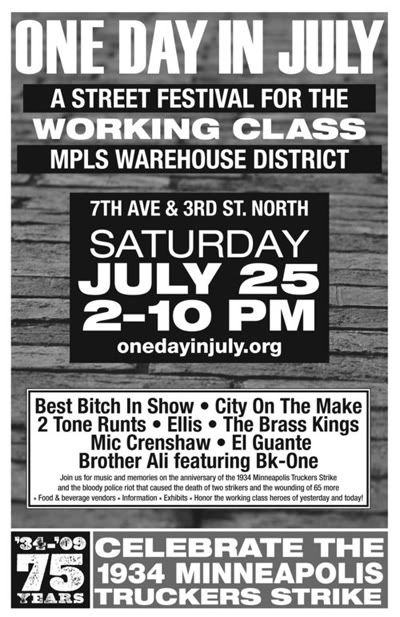 SATURDAY JULY 25TH
2009 Pabst Blowout Party
@ Grumpy's
1111 Washington Ave. S.
Minneapolis
4-10pm / 21+/ Free
In the summertime, MPLS dames and gents thank their lucky stars for cheap, Wisconsin-born brewsky, Pabst Blue Ribbon. And today, PBR thanks its loyal MN fans back by throwing a free backyard blow-out bash featuring live music and $2 cold PBR liquid goodness. Be among the first 150 attendees and receive a FREE custom tee screen-printed live by the Anthem Heart crew. Be within the first 200 and get your hands on a FREE extra special portrait from local photographer Trev Fenner. Live music from bands The Blind Shake (w/ Michael Yonkers), The Evening Rig, Gay Witch Abortion, Private Dancer and the Book of Right On. Anyone at last year's uber-successful Pabst Blowout at Psycho Suzie's, can assure you this event is not to be passed up.
CLICK THE IMAGE FOR THE PBR SITE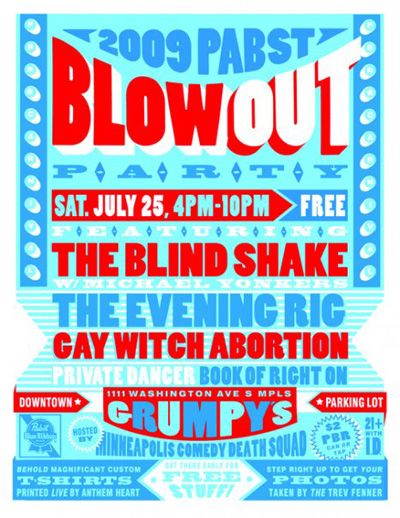 SATURDAY JULY 25TH
Michael Cina: Ways of Seeing
@ 1st Amendment Gallery
1101 Stinson Blvd
Basement Studio
Northeast Minneapolis
7pm-10pm / Free
When we first met the amazingly talented Mike Cina of youworkforthem.com, we were an awkward fan girl who could do nothing but stammer and blush. These days, we're lucky enough to call this internationally renowned graphic designer a friend and collaborator, so you can imagine our excitement when First Amendment announced a solo show of Mike Cina's original paintings. Though best known for his digital work, this local phenom has long been creating art on both canvas and paper. Ways of Seeing will feature over 150 abstract works of all shapes and sizes that burst with brightly hued nuance. Cina's thoughtful use of color and balance — a trait that's exhibited in his graphic work as well — comes across as energetic, eclectic, and quite fearless in its experimentation. Priced to sell, works on paper start at a mere $20, a small price to pay for totally sweet original art a la Mike Cina!
CLICK FOR THIS ART EVENT AND MORE AT MPLSART.COM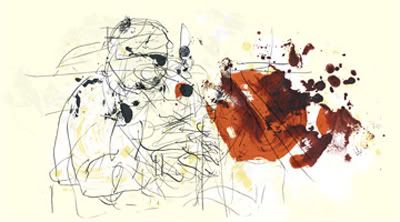 SATURDAY JULY 25TH
The Embassy presents: Summer Equinox
@ Kitty Kat Club
313 14th Avenue SE
Minneapolis
9pm-2am / 21+ / Free
Head to the KCK for a fine evening of dancin' and drinkin' hosted by the Euro-friendly party purveyors of The Embassy. Featuring bangin' beats from the always sex-ay DJ Bach and a late night electro set from Tai. No cover charge = extra moola for moonshine!
CLICK THE IMAGE FOR THE FACEBOOK PAGE


SATURDAY JULY 25TH
The Heretics' Ball
@ Bedlam Theatre
1501 S. 6th St.
Minneapolis
10pm / 21+ / $10
Psst. Let us let you in on a leetle secret: The Heretic's Ball is the place to be tonight. Warm up for the Fringe Festival with a wild concert, featuring Gerald Prokop, Ghostband and Fische, a silent art auction, a Chalkboard of Heretical Confessions, and a sneak peak of Fringe production, Strange Weather. We hear snake oil, liquid Jebus, and eau de soiree is being prepared especially for the medicine show portion. Dress as a "denizen of rural dystopia" and get $2 off at the door.
The whole she-bang is to benefit The Great Heresy Theater Company, a very, very worthy cause.
CLICK THE IMAGE FOR THE BEDLAM SITE


SATURDAY JULY 26TH
Thrashin'
@ Uptown Theater
2906 Hennepin Avenue
Uptown Minneapolis
Midnight / $9
Dust off that long board and kick-push your ass Uptown to join the thrashers from Familia Skate Shop for some late night music and movie-watching. The Uptown Theater will be filled with cute n' rowdy skater boys and girls come witching hour, as punk band Lockgnar rips it up live on stage (or 'in balcony' as the case may be). Tunes to be followed by a screening of classic 80s skateboard flick, Thrashin'. Upcoming Midnight shows at the Uptown in August include Ghostbusters, Office Space, The Jerk, Donnie Darko, and Aliens.
Bonus: Join Familia Skate Shop at their monthly summer BBQ at St. Anthony Skate Park on Sunday — see listing below!

SUNDAY MUSIC PICK: ELLA FITZGERALD
Ella Fitzgerald was one of the most iconic female figures in jazz and arguably one of the best vocalists that ever lived. Hearing her belt out "I've Got a Right to Sing the Blues" is simply sublime, but witnessing it live is an experience most of us will never have in our lifetimes. Lucky for us, the Guthrie Theater will explore the greatness that was Ella Fitzgerald in Ella, their exciting new production that tells the story of Ella Fitzgerald's life through her music. The play runs now through September 6th, so get your tickets now!
CLICK THE IMAGE FOR THE GUTHRIE SITE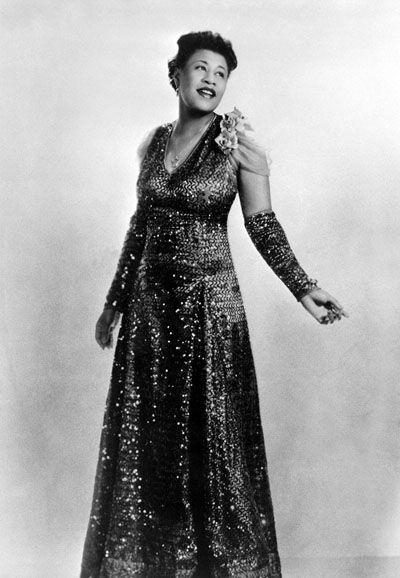 SUNDAY JULY 26TH
Laura Hallen, Aaron Brand, Angie Berthelot
@ Barbette
1600 Lake Street
Uptown Minneapolis
3pm-6pm / Free
One of our favorite Sunday pastimes involves heading to darling Uptown cafe, Barbette, for a lazy day of wine, conversation, and delicious food. What makes it even better, however, is when the restaurant hosts one of their festive afternoon art openings — and this Sunday is one of those days. Snack on complimentary appetizers while gazing upon the eclectic talents of artists Aaron Brand, Laura Hallen and Angie Berthelot, whose work will adorn Barbette's walls through September 4th. What makes this opening extra-special is the fact that our wonderful, dear friend, Teri Anvid, will be signing off as Barbette's curator after the run of this show — so stop by, say hello, and wish Teri luck on her upcoming move to Atlanta! Oh yeah, and BUY ART!
CLICK THE IMAGE FOR THIS ART EVENT AND MORE AT MPLSART.COM


SUNDAY JULY 26TH
Familia's Summer Barge-B-Q
@ St. Anthony Skate Park
3301 Silver Lake Rd.,
St. Anthony Park 55418
5pm to dusk / Free
The busy boys of Familia Skate Shop host the second installment of their Summer "Barge B Q" series, today at St. Anthony Skate Park. This fun event will feature free grilled treats, sodas, and lots and lots of skateboarding. All ages are welcome — just come ready to shred! The Barge B Q pops off the every last Sunday of the month through August.
CLICK THE IMAGE FOR THE FAMILIA SITE