This weekend is definitely one of those weekends that we can hardly stand, simply because there are too many killer events to attend. It seems the recession has created an upsurge of D.I.Y. party-throwing that relies heavily on creative theming and good old fashioned camaraderie, and we can't help but love it! From animalistic masquerade parties to vigilante artists, the Twin Cities are ablaze with grassroots energy, and this weekend's good times are yours for the partaking!
xo-l'étoile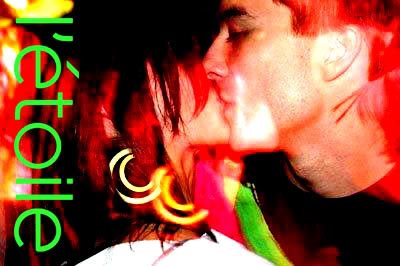 THURSDAY JULY 16TH
Gospel Gossip
@ Mill City Live
704 S 2nd St
Minneapolis
6-8pm / All Ages / $5
If last weeks sold-out Mill City Live opening is any indication, the weeks to come will be a smashing success. This Thursday, enjoy a rock & roll happy hour with l'étoile faves Gospel Gossip as they create an explosion of sound in the courtyard ruins, and use your admission to explore the museum after the show. Get there early to get a seat, and enjoy food and drink from D'Amico's.
CLICK THE IMAGE FOR THE MILL CITY SITE


THURSDAY JULY 16TH
One on One Bike Ride/MIA Third Thursday: Tour de Force
@ One on One Bicycle Studio
117 Washington Ave N.
Minneapolis
Then ride to the MIA:
2400 Third Ave S
Minneapolis
One on One: 4:30pm-6pm (Ride to MIA at 6pm)
MIA: 6 p.m. to 9 p.m.
Make it a bike-filled evening! Start at One on One for their pre-party, with free Surly beer then at 6pm, hop on your bike with other arts and bike lovers and cruise en mass to the MIA, where there will be free bike valet service. Chez chic! While there, create your own "vintage" French bike poster, and take a self-guided tour of transit-related art. Kid Dakota provides the soundtrack for you to browse Ruby3's bike-friendly skirts and saucy fashions created by MNfashion's Anna Lee! After you're tired out from all this action, sit back and watch the 1948 Italian classic The Bicycle Thief, along with your bike-friendly brethren.
CLICK THE IMAGE FOR THE MIA SITE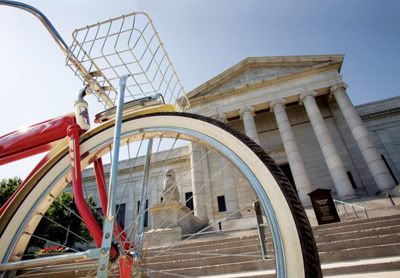 THURSDAY JULY 16TH
Girls Guide to Rocking: Jessica Hopper Book Tour
@ Magers and Quinn Booksellers
3038 Hennepin Ave. S.
Minneapolis
7:30pm / Free
From the days of Heart and Suzi Quatro to modern bad-ass chick musicians, The Donnas and Peaches, there's no denying that the sisters were born to rock. And now – luckily for tween and teen girls with the music itch – the art of rockin' 'til your hearts content has never been easier. The new book from Ex-MPLS rocker, Jessica Hopper (Andromeda Strain), The Girls Guide to Rocking is the ultimate pragmatic DIY guide to starting a band, writing songs, booking gigs and the secrets behind the rock n' roll biz. Tonight, Hopper makes a stop at Magers & Quinn on her 22-city book tour to read from the book loaded with star-power chick rocker quotes including inspiring words from Kate Bush, Joan Jett and Stevie Nicks. Plus, don't miss a special appearance from Laurie Lindeen, music novel author and member of classic, pre-riot grrrl era Minneapolis group, Zuzu's Petals.
CLICK THE IMAGE FOR THE MAGERS AND QUINN SITE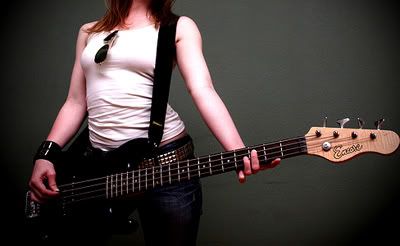 FRIDAY ART PICK: DASH SNOW
This week l'étoile pays respect to the late, great, controversial artist, Dash Snow, who reportedly died of a heroin overdose at the Lafayette Hotel in Manhattan late Monday night. Called the mythical figurehead of NY's Lower East Side art scene, Snow's early work consisted of graffiti pieces as a member of the notorious Irak crew and lead to confrontational Polaroids filled with visceral, unfiltered and often semi-pornographic images of his friends at coke parties and orgies. In 2006, the Wall Street Journal named him as one of the "23-Year Old Masters," but Snow is perhaps best known for politico statements in both the Charles Saatchi 2006 piece featured in USA Today (where he covered 45 newspaper articles about American police and hung them in a collage with his own unmentionable bodily fluid) and the Nest Installation, a large scale installment involving a room covered in a nest of ripped up phone books and more bodily fluids. Snow's shocking, violent freedom art stood for a generation of angst-ridden teens and early twenty-somethings and offered insight into a decadent lifestyle in a sort of honest and raw way that even the iconic photographers he's been compared to (Nan Goldin and Larry Clark) fell short in truly capturing.
CLICK THE IMAGE FOR MORE INFO ON DASH SNOW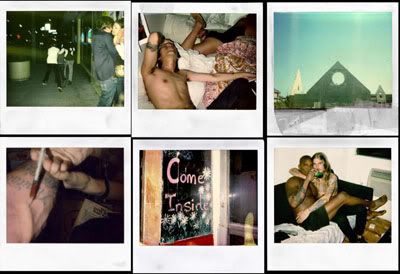 FRIDAY JULY 17TH
Fables from the New Frontier
@ The Soap Factory
518 2nd St. SE
Minneapolis
8-10pm / Free
Inspired by the work from New Orlean's artist-activists in the current exhibition, Frontier Preachers, TalkingImageConnection and the Soap Factory present, Fables from the New Frontier. Join writers Shelia Bland, Lightsey Darst, Steve Healey, Katie Leo and Taiko drummers Jennifer Weir, Jay Orff and Koa Kalia Yang as they share poems and original stories.
CLICK THE IMAGE FOR THE SOAP FACTORY SITE
Artwork from the Frontier Preachers exhibition


FRIDAY JULY 17TH
13 vs. Summer Funk
@ Gallery 13
811 LaSalle Ave.
Minneapolis
6pm-9pm/free
In true Gallery 13 style, Sugardaddy packs in too many artists to count for this summer show. To make things that much more lively, Larry & the Virtual Grass/Roots Artgarden Orchestra offers up their piano, drums, sax, and spoken word. Be amazed at how much art you can see in one night and still want more! Runs through August 2nd.
CLICK FOR THIS ART EVENT AND MORE AT MPLSART.COM


FRIDAY JULY 17TH
Vigilante Justice II
@ WXYZ Bar
Aloft Hotel
900 Washington Ave. S.
Minneapolis
8pm-Midnight/ Free
In the art world, there are a few good men (and women) dedicated to exposing pop culture, world issues and good and evil through the artistic mediums. These artist are called vigilantes, and they take "perception" into their own hands. Tonight, they're joined together in an exhibit presented by Lovelee Buttons and the snazzy venue, WXYZ, for a second installment of Vigilante Justice. Featuring the original artwork of locals Jesse Draxler, Dain Germscheid, Nicholas Knutson, Toneski Love, Chris Park, Jill Ranweiler, Tyson Roberts, Justin James Sehorn, Garrett Perry, C.J. Renner, Mark Rieger and J. Wasyk. Plus, musical performances from Ghostband, Dearling Physique, Xavier Marquis and FoodTeam.
CLICK FOR THIS ART EVENT AND MORE AT MPLSART.COM
Collabo work by Justin James Sehorn and Jesse Draxler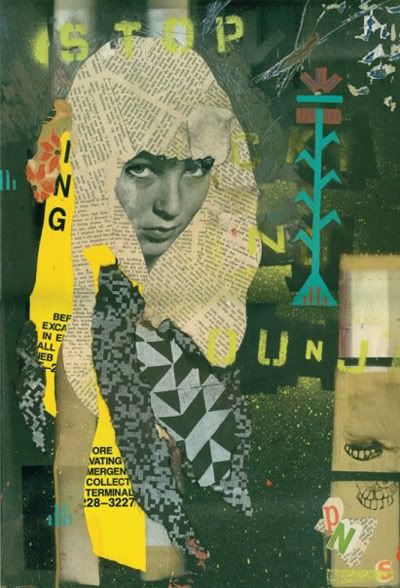 FRIDAY JULY 17TH
Rock n' Roll Mpls
@ Sauce
3001 Lyndale Ave S
Minneapolis
Reception 7-9pm / 21+ / Free
Music 9:30pm / 21+ / $7
Everybody knows that the TC is richly saturated in music and arts, and Rock & Roll Minneapolis shares a merging of this prolific creative spirit: visual art made by local musicians. This exhibit will feature the art of local musicians past and present including Richard Barlow, Jaron Childs, Matthew Friesen, Jeff Kearns, Ben Weaver plus music photography by Stacy Schwartz and staple First Avenue photographer
Daniel Corrigan. After the reception, stick around for performances by pop-folkster Chris Koza and indie rockers These Modern Socks for a truly remarkable evening of music and art.
CLICK FOR THIS ART EVENT AND MORE AT MPLSART.COM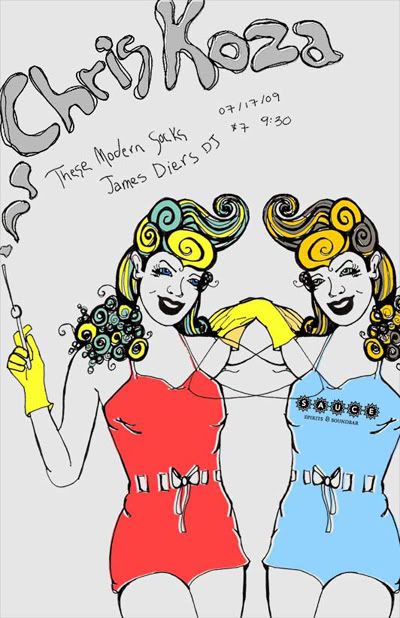 FRIDAY JULY 17TH
Wants Vs. Needs: Super-Official
@ Clubhouse Jager
923 Washington Ave. N
North Loop
10pm / Free
Back for their second installment of funky fresh dance party "Wants Vs. Needs," DJs Espada, So-Gold, and Anton keep things "Super-Official," not superficial. Partake in adult beverages and bump your stuff to summer jams with some of the coolest cats this side of the river.
CLICK THE IMAGE FOR THE WANTS VS. NEEDS BLOG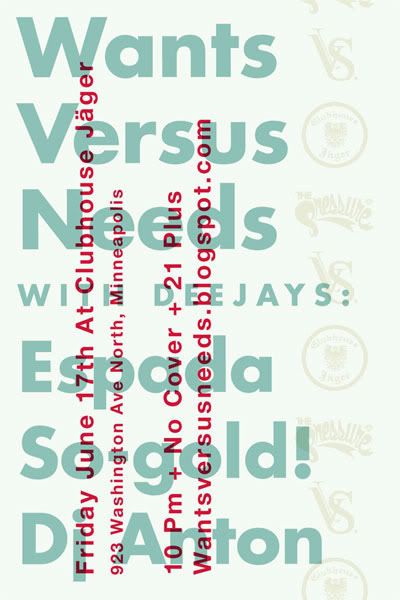 FRIDAY JULY 17TH
Honeymoon
@ VIP Room
701 1st Ave N
Minneapolis
10pm / 21+ / $3 with RSVP
Pull on a single sparkly glove, grab your crotch, and moonwalk your way downtown tonight to join The Moongoons along with friends DJ Bach, Grandmother Grant, and a special DJ set by Lookbook for a Honeymoon-style tribute to the King of Pop himself, Michael Jackson. And remember: don't stop till you get enough.
CLICK THE IMAGE FOR THE MOONGOONS SITE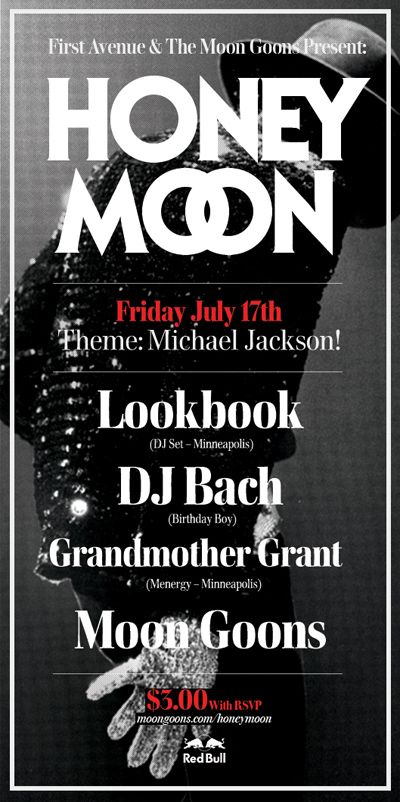 FRIDAY JULY 17TH
Sci-Fi Pegasus
@ Secret Location
West Bank
(email us, we'll fill you in!)
10pm-2am / probably costs money
This month's Pegasus has a sci-fi theme, which gets the ladies of l'étoile crazily excited! DJs Teen Hugs, Gay Pain_Denny Hecker and vincent van vogue get you sliding across the futuristic dance floor. There will be a "presentation" on the systems of the universe, which we hope involves clothes being taken off, and a performance about astrological harmonies. JCAR has promised to get naked, and our favorite Towanda is promising to please. Obviously, dress to impress.

COOL LINK: TARGET WOMEN: SARAH HASKINS
Target Women is a segment of InfoMania on Current TV, but the star is Sarah Haskins. Making fun of everything the media tosses at women, from Barbies, to Lifetime television, to laundry and hair commercials, Sarah points out the ridiculousness of media's idea of what women want and throws it back at them. She's lovable, hilarious and spot-on, and we totally dig her. Plan on spending a lot of time laughing at her video spots—we couldn't stop ourselves.

SATURDAY JULY 18TH
ROBOTlove 5-Year Anniversary
@ ROBOTlove
2648 Lyndale Avenue
Uptown Minneapolis
11am-7pm / Free
Happy birthday to you, happy birthday to you, happy birthday dear ROBOTlooooove, Happy Birthday to you! Our fave Twin Cities boutique turns the ripe old age of FIVE today and wants to give YOU gifts about it! Nice, eh? Head down to the designer toy, furnishings, and clothing boutique that is without a doubt one of the coolest shops in town. Not only will b-day cupcakes be served, but you can also enter to win gift cards that increase in denomination throughout the day with drawings at 1pm, 3pm, 5pm, and 7pm! Get down to hot jams being spun throughout the day, take advantage of special in-store offers, and even get a free balloon. And who hates balloons? Not us.
CLICK THE IMAGE FOR THE ROBOTLOVE SITE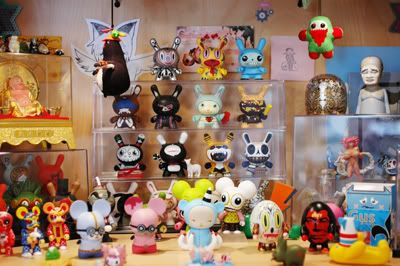 SATURDAY JULY 18TH
Northeast Folk Festival
@ Grumpy's Northeast
2200 4th St NE
Minneapolis
1pm / 21+ / Free
When we think of folk music, we think of old fogeys who strum slowly in coffee shops and sing about wild horses and flowers in a Bob Dylan-esque voice. But the Northeast Folk Festival at fave NE dive bar Grumpy's offers a vast smorgasbord of roots styles, bluegrass jams, old-school country, and frolicking rock n' roll that smash whatever notions of a "folk fest" you might have. Performing on the outside stage in the backyard will be Kuu Val, Little Ripley Band, Eclectic Blend, Liquor Pigs, Jennifer Markey and Her Buckboard Boys, Gabe Barnett, Nikki Matteson and Her Rue Mates, Matt Ray and Those Damn Horses. And on the inside stage, Calamity Jean, Twin Cities Ukelele Orchestra, Sneaky Pete Bauer, Bob Rue and The Distractions, Alicia Corbett, Porchlights (Martin Devaney and Jake Hyer), John Wills, Magpies, Bitter
Spills (Rich Mattson and Baby Grant Johnson), Brass Kings, Paul Metsa, and many more. With that line-up, there will definitely be something for everyone!
BONUS: Looking for more down home tunage this weekend? Check out the Deep Blues Festival at the Cabooze, featuring over 70 blues acts from all over the world!
CLICK THE IMAGE FOR THE NE FOLK MYSPACE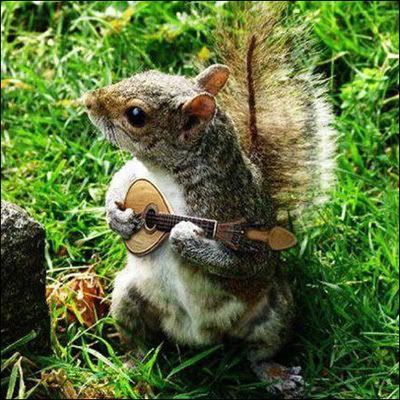 SATURDAY JULY 18TH
The Thin Line
@ Umber Studios
3109 East 42nd Street
Minneapolis
8pm / Free
The always unexpected curators at Umber Studios bring us a pleasingly minimal collection of works by artist Marnee Good. Living between Minnesota and Florida, Goode's work reflects the juxtaposition of climate and nature with works that abstractly depict large scale arctic environments and bodies of water taken from multiple map images. From dense shapes to thin, graphite lines and soft watercolor, the artist uses a dark humor to create a surreal environment for the viewer. Not to mention, Umber openings are always rockin', so get thee to South Minnie for a fun evening of art and good company.
CLICK FOR THIS ART EVENT AND MORE AT MPLSART.COM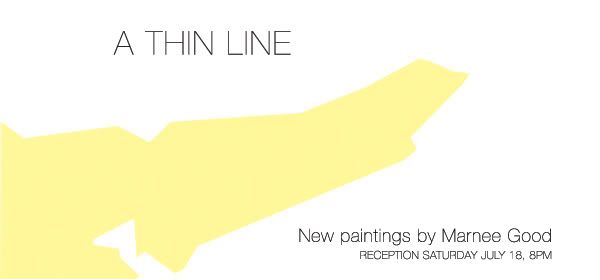 SATURDAY JULY 18TH
The Alpha Centauri
@ Kitty Cat Klub
313 14th Ave SE
Minneapolis
9pm / 21+
Forward-thinking local psychedelic quartet the Alpha Centauri will be ripping out their lush, hypnotic, and highly stylized clatter within the gloriously trippy confines of the Kitty Cat Klub tonight with fellow electronic aficionados NyteOwl, Tailchaser, and Gigamesh. So in the words of the great Timothy Leary, here's your chance to truly "turn on, tune in, and drop out."
CLICK THE IMAGE FOR THE ALPHA CENTAURI MYSPACE


SATURDAY JULY 18TH
Bedlam Sweet 16/Mucca Pazza
@ Bedlam Theatre
1501 S. 6th St.
Minneapolis
10pm / $5-16
Two fun things at once. First, congratulate the Bedlam for reaching their sweet 16! For any theatre this is a big deal, but even more so when it's a radical theatre. Yay! We love you Bedlam! Stick around for many more! Celebrate with Mucca Pazza, a 30 piece punk-circus-marching band from Chicago. Dress like you did when you were 16 and bring the photo to prove it. To add to the fun, they'll have reverse fake IDs, a birthday cake, and awesome contests. The only difference between now and when you were 16 is that you can buy your own tallboys at the Bedlam's bar.
CLICK THE IMAGE FOR THE BEDLAM SITE


SATURDAY JULY 18TH
Menergy
@ Clubhouse Jager
923 Washington Ave N
Minneapolis
10pm / 21+/ Free
What's the perfect afrodesiac for a hot Saturday evening? Why, high levels of testosterone of course! Menergy's 10th vivacious, XY revved installment will feature Chicago-based DJ/VJ Computer Vision along with resident DJ, The Nightstalker. Time Squid creates the visual jamz as the dance floor gets live with "hi-energy italo slammers, Chicago house bangers, and rippin electro tracks." And who can argue with that?
CLICK THE IMAGE FOR THE FACEBOOK EVENT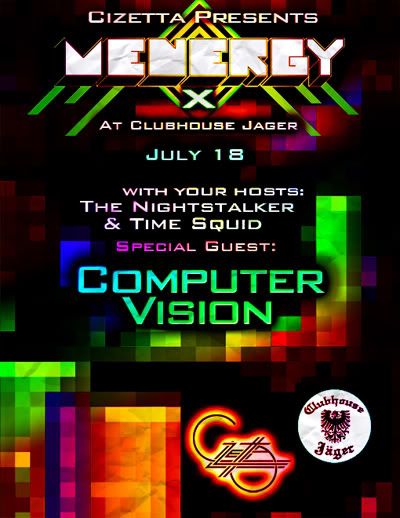 SATURDAY JULY 18TH
Biophilia
@ West Bank Social Center
501 Cedar Avenue
(Above the Nomad)
West Bank
10pm-2am / $5 donation
The kids over at the West Bank Social Center are dead set on making a new scene, and we can't help but love it! Tonight's nature-inspired dance party features projected visuals from the series Planet Earth set to the tune of live DJs Max Balhorn & Free NRG. Bring your own animal mask or create one at the WBSC's DIY mask-making station, where face painters will be on-hand as well to transform you into a prowling creature of the night. Sounds kind of sexy, eh? There's nothing like an sweaty, animalistic, masquerade dance party to inspire some good-natured debauchery! Space is limited, so show up early to secure your place in the wild herd.
CLICK THE IMAGE FOR THE FACEBOOK EVENT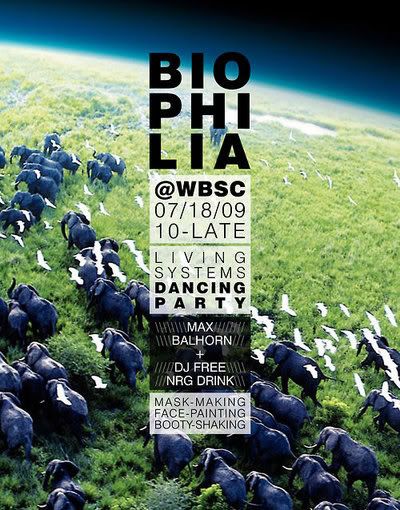 SATURDAY JULY 18TH
Future Classic Part II
@ Secret Location
11:55pm-6am / 21+/ $10
Local events coordinators, HUSH productions, knows just what key elements are needed to throw a killer dance party: unprecedented sound quality, a chill atmosphere, DJ starpower and boundary-free music. Their newest party goes beyond even the barriers of time to present, "Future Classics" an dance journey of classic hits from the past, present and future of the genre. DJs DVS1, Christian James, Jobot and Dave Stromdahl spin the best in electronic – beats & rhythm, kicks & synth, real elektro and classics & cuts. "Future Classic's" super secret location only holds 250 peeps. Get down early to reserve a primo spot and be prepared to dance into the wee hours of the morning. Visit the link below for location info and directions.
CLICK THE IMAGE FOR THE HUSH SITE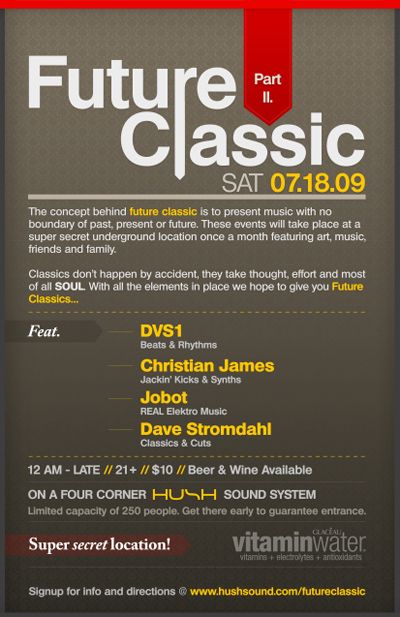 SUNDAY MUSIC PICK: GLASVEGAS
Scottish-rockers Glasvegas' very much ballyhooed debut album has finally been garnering some steam here in the States. These guys pull off a super sweet mix of Interpol and U2 (if they wrote anything good these days) with modern indie rock twist, resulting in some seriously solid hooks. They certainly don't hold anything back in the grandeur of their style and sound pretty much the opposite of lo-fi. Plus, all the lyrics, particularly the campy ones stolen directly from nursery rhymes, sound about a million times cooler with that thick, Groundskeeper Willie-esque Scottish accent.
CLICK THE IMAGE FOR THE GLASVEGAS MYSPACE
Photo by Sonia Grace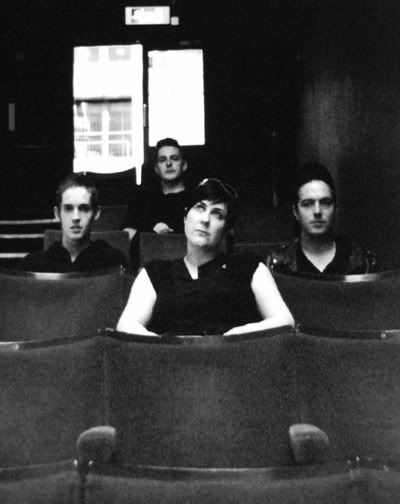 SUNDAY JULY 19TH
2009 What Light Poetry Project Winners
@ Magers and Quinn
3038 Hennepin Ave. S.
Minneapolis
5-7pm / Free
The results are in! The winning poets from a year's worth of What Light series will be showcased tonight at Uptown's finest bookseller, Magers and Quinn. Presented by mnartists.org and mnLIT, the What Light Poetry Project welcomes writers from across MN to submit work. The best of the submissions are published in an extensive local literary collaborative journal. Listen local writers as they read the poems that captivated judges, plus hear works from the soon-to-be-announced grand prize winners of the flash fiction miniStories writing competition. As always, enjoy complimentary refreshments and socialize with engaging local writers.
Bonus: Can't get your fill of live local readings? Join the winners of miniStories and What Light's as they read flash fiction and poetry at the Ritz Theater in NE, Monday, August 17th from 7-9 PM.
CLICK THE IMAGE FOR THE MAGERS AND QUINN SITE