Don't get us wrong, there are plenty of non-wholesome activities going on this weekend for your partying enjoyment. We do, however, plan to be good children this Sunday by paying homage to our madres—it's the least we can do, considering our out-of-control-teen phase that spanned from the late '80s to the mid '90s. Have fun this fine spring weekend, but don't forget to do something special for your mammy!
xo-l'étoile
ART-A-WHIRL SPOTLIGHT: SHARRA FRANK
With over 500 NEMAA artists and various media styles that comprise the annual Art-A-Whirl tour (kicking off next weekend, May 15th-17th), it's easy to miss fantastic local art pieces. To make it easy on you, we're spotlighting must-see Art-A-Whirl artists we deem buzz-worthy, starting with whimsical mosaic artist, Sharra Frank. Frank's mastery of mosaic's started as a college art project and grew to an fine art obsession. Cited as "a superstar in the making" by Handmade Tile Association president, Josh Blanc, Sharra has created international and public installations. Her creations of large scale, elaborate mosaics are inspired by vintage French interiors, botanicals, Moorish architectures and children's literature. As impressive in its laborious construction as it is ornate and dramatic, her pieces revamp overlooked items (broken jewelry, sea shells) and pair them with flamboyant materials (china, rhinestones and beads) to create beautiful baroque artistry. We especially love Frank's glittering, princess-like mirrors, which we can totally imagine sitting in front of each night while brushing our hair exactly 100 times.
For more information on Art-A-Whirl (May 15th-17th) Visit www.nemaa.org, and look for our Art-A-Whirl Spectacular edition of l'étoile out NEXT WEEK!
CLICK THE IMAGE FOR THE SHARRA FRANK SITE


FRIDAY MAY 8TH
The Deaths
@ Stasius
2500 University Ave NE
Minneapolis
9pm / 21+ / $5
With a name like The Deaths, one might conjure up images of hair metal and doom rock. But there's nothing eerie about the sepia-toned melodies these guys throw around. Much like openers The Nightinghales, The Deaths have drawn comparisons to 60's pop groups The Zombies and The Kinks. Also on hand is First Communion After Party, trying their best to summon a revival-tent spirit.
CLICK THE IMAGE FOR THE DEATHS MYSPACE
Poster By Tooth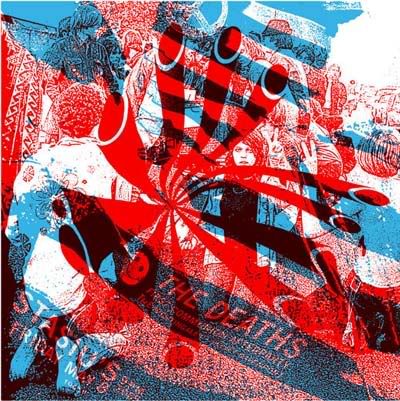 FRIDAY MAY 8TH
Underground Decade: A Mix-Tape Release Party
@ Wrinkle Warehouse
2510 Washington Ave N
Minneapolis
9pm-5am / 18+ / $10 Advance, $15 at the Door
Hip Hop DJ and producer DJ Kool Hanz aka Kulcha Human has been gaining momentum since hitting the scene earlier this year with the street-tested, hipster-approved mix-tape Stepa's Mixdown. Tonight, he invites you to the ultra cool Wrinkle warehouse space to celebrate the release of his second mix-tape, Underground Decade. Bringing in artists from the fringes of the hip-hop scene, DJ Kool Hanz will bump his hot new mix accompanied by performers Truthmaze, Yoni, Omaur Bliss, Big Shiz, Mua' Dib, and DJ Druski as well as live art by Stun & Joer. Best of all, it's BYOB, so you provide the treats, they'll provide the beats.
CLICK THE IMAGE FOR THE VITAL VINYL SITE

FRIDAY MAY 8TH
Bacchanalia
@ Ground Zero
15 NE 4th St.
Minneapolis
10pm / 18+/ 18-20 $10, 21+ $8
Bacchanalia (pronounced bak-uh-ney-lee-uh) were festivals held in secret by women in honor of Bacchus, the god of Greek mythology known to induce frenzy and ecstasy. In the spirit of this hedonism, The Libertine Asylum – an organization devoted to overlooked fashion subcultures – presents a night of fashion, dancing and debauchery, in true tribute style. Local designers Blashphemina's Closet, Apatico and Scoundrelle's Keep will be showcasing their Neo-Victorian and Lolita themed Spring/Summer lines – think a dark wave Alice in Wonderland. With performances from the Kajal Belly Dancers and Bjorn Ludkondukt, model make-up from artist Lucinda Connaker and photography by Photosynthetique Imaging. Fancy attire is encouraged, and if in doubt, black lace, black lace, black lace.
CLICK THE IMAGE FOR THE LIBERTINE ASYLUM SITE


FRIDAY MAY 8TH
Street Sounds
@ 1st Ave VIP Room
701 1st Ave N
Minneapolis
10pm / $5 / 18+
l'étoile has seen you before, dancing up a storm. That's why we are especially inviting you, a Very Important Person, to join us at the 1st Ave VIP Room for an epic a dance-off to the sounds of DJs Attitude City, Mike the 2600 King and Winship. We know you will make this night a sizzling success with your coolness, your dash of attitude and whopping serving of style. It's Friday and we've got alllll night.
Sponsored by l'étoile magazine!
CLICK THE IMAGE FOR THE FIRST AVE SITE


COOL LINK: TEXTS FROM LAST NIGHT
Remember that text you shouldn't have sent last night? Textsfromlastnight.com does. This hilarious collection of comedic, embarrassing, debaucherous and illogical drunken text messages posted online for the whole world to enjoy reminds you that no matter how lousy you feel the next morning, there is somebody out there who is 50 times more hungover than you. Here are some of our faves:
"I chugged a bottle of robotussein and i ducking saw a blind lady on a purch sewing a shirt! And a tree portal"
"I think I just saw the travelocity gnome in leather chaps."
"am i at home because theres a dig starrrrring at me and i dont know wit plus i haer sirens. run fast."
"im drinking this country out of the recession."
"Something clean will definitely be barfed on tomorrow."
"I just ate a cockroach and I want to be a fire truck."
CLICK THE IMAGE FOR THE TEXTS FROM LAST NIGHT SITE


SATURDAY MAY 9TH
Walker Shop Local Jewelry Artist Mart
@ Walker Art Center
1750 Hennepin Ave
Minneapolis
11am-5pm / Free
Quick! Tomorrow's Mother's Day, and if you haven't gotten anything for Mom, Grandma, or any lady you know who has experienced childbirth, get them a little something to say…thanks for being a mama! Seventeen local jewelry artists offer their designs, while you chomp on chocolate (chocolatier present!) and support the Walker's artistic and educational programs through your shopping frenzy.
CLICK THE IMAGE FOR THE WAC SITE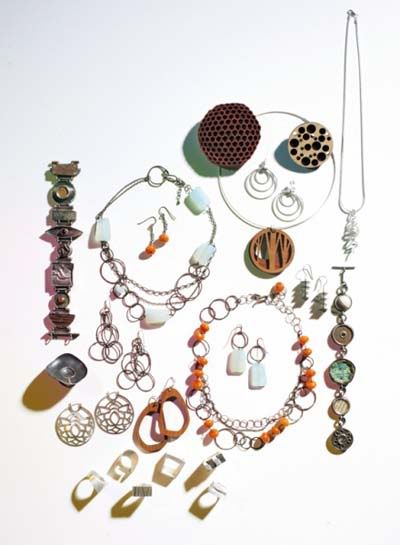 SATURDAY MAY 9TH
Black Dog Block Party
@ Black Dog Coffee and Wine Bar
308 Prince St.
St. Paul
Noon-7pm / Free
Who doesn't love a block party? The energy, the entertainment and of course — the encouraged street drinking. Today, Lowertown Saint Paul transforms into a neighborhood celebration for the third annual Black Dog Block Party. Featuring an artist market, beer and wine, food, carnival activities, sets from Romanian country artists, tunes from the Brass Messengers, the funky French brass band Tarace Boulba, local hip-hop artist (and recent Voltage performer) Maria Isa and other musical interludes. Tail shaking is definitely required.
CLICK THE IMAGE FOR THE BLACK DOG SITE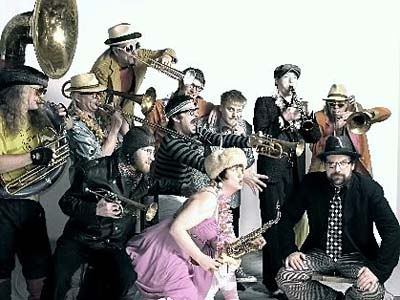 SATURDAY MAY 9TH
Final Notice
@ Umber Studios
3109 E. 42nd St.
Minneapolis
7-10pm / Free
The bleak words "final notice" never represent a pleasant experience. Whether looming on the door of an abandoned house or ominously waiting in our mailboxes, that infamous red stamp can be quite scary. With this concept of vacancy and foreclosure in mind, Portland-based (former MPLS) artists Keegan Wekman and Aaron Bickner have returned to create a gallery installation reflecting rebirth and change – a very Spring appropriate theme. Join the artists, Umber Studios and Overproof for an opening reception featuring 40+ art pieces and an interactive "dollhouse" installation. Outside, the show's "final notice" sign on the gallery's door might appear to make the studio seem on the verge of abandonment, but inside the line drawings and illustrative artwork of Bickner and Wenkman will be alive with creativity and hope.
CLICK THE IMAGE FOR THIS ART EVENT AND MORE AT MPLSART.COM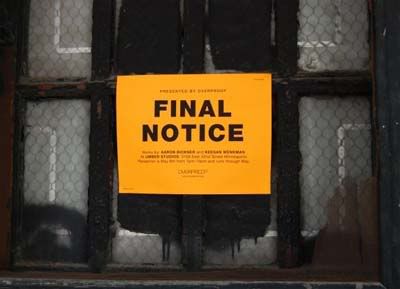 SATURDAY MAY 9TH
Theoretical Realities
@ Rosalux Gallery
1011 Washington Ave. S.
Minneapolis
7-11pm / Free
For the opening exhibit, Theoretical Realities, artists Kate Van Cleve and Dan Young were met with the challenge of creating a metaphysical world that still holds ties in realities. Much like a well-written sci-fi novel, the artists pieces cohesively blend imagination with non-wavering human qualities and experiences. While Young's painting follow a fantasy route (galaxy traveling felines and robotic characters), Van Cleve's pieces are grounded in real-to-life memories and landscapes (beach settings and sunsets). But both artists manage to intensely capture the viewer with imagination, color and visual storytelling and spin "reality" in a unique way. Theoretical Realities runs through May.
BONUS: Be sure to stop into the lower level "Pocket Gallery" to lay eyes on new work by awesome abstractionist Shawn McNulty!
CLICK FOR THIS ART EVENT AND MORE AT MPLSART.COM


SATURDAY MAY 9TH
Caprice
@ Art of This
3506 Nicollet Ave
Minneapolis
7pm-11pm / Free
Four artists from Minneapolis, New York and Los Angeles have been texting, emailing and video chatting about alchemy, bricolage, and communication. By making art spontaneously and intuitively, this show questions how the artists control their experiences and their creative processes "with a sixth, pseudo-magical sense." Whoa. These artists have been at it all week creating a collaborative, multi-disciplinary installation for all you artmakers and lovers out there. Through May 30th.
CLICK FOR THIS ART EVENT AND MORE AT MPLSART.COM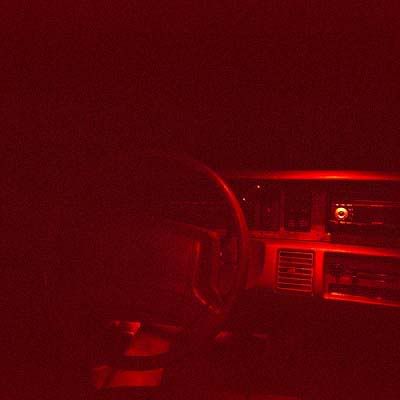 SATURDAY MAY 9TH
Jeremy Messersmith & Kaisercartel
@ The Cedar Cultural Center
416 Cedar Ave S
Minneapolis
8pm / All Ages / $10
The dreamy, minimalist pop of highly understated local indie darling Jeremy Messersmith will be showcased tonight at the Cedar, a venue known for its intimacy and excellent sound. He will be joined by boy-girl Brooklyn duo KaiserCartel, critically praised for their intelligent, playful and rather enchanting tunes.
CLICK THE IMAGE FOR THE CEDAR SITE



SATURDAY MAY 9TH
Dark Dark Dark
@ 7th Street Entry
701 1st Ave N
Minneapolis
5pm / All Ages / $5
The moody, nomadic collective known as Dark Dark Dark will bring their mesmerizing brand of Eastern European folk meets carnival music to the 7th Street Entry for a homecoming show not to be missed. Dark x 3 incorporates a unique instrumental arsenal that is not typical of most indie-rock favorites, focusing heavily on cello, banjo, accordion, and piano. One of our favorite albums of last year, most def!
CLICK THE IMAGE FOR THE DDD MYSPACE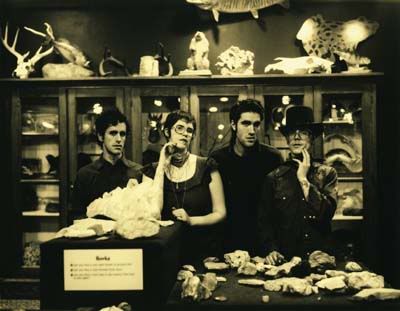 SUNDAY MUSIC PICK: GIRLSCHOOL
An all-lady metal band from London is our idea of wild times. Girlschool spiced up the late '70s with their bitchin vocals, shredding guitars and good looks. They toured with Motörhead, showed Lemmy a thing or two about metal, and even recorded an album with them. And…they're still going strong! Claiming to be the longest running female rock band in the world, Girlschool has rocked for 30 straight years!
Girlschool rocking out with Motorhead!


SUNDAY MAY 10TH
Mother's Day!
@ Your Mom's House
Wherever your Mom's House is
All Day / Cost Varies
Ease up on your rock n' roll lifestyle for a minute! Comb your hair, brush your teeth and show up at Mom's place bright eyed and bushy-tailed for a bit of Mother's Day mayhem. Whether you have the cash to buy Mom something snazzy, or are on a strict "rail drink only" budget, Secrets of the City's 2009 Mother's Day Guide can help you come up smelling like roses — and not fermented rail drinks — this Sunday! What's better, is that the guide was written by l'étoile's own Kate Iverson and Juleana Enright!
CLICK THE IMAGE FOR THE SOTC MOM'S DAY GUIDE