This weekend is all about glitz, glam, and gayness! Twin Cities Pride is in full swing and we couldn't be more excited. After all, how often can one get away with wearing sequins, feathers and rhinestones at the same time? Let your rainbow flag fly, or just come along for the ride as Pride takes over our fair cities for a weekend of amazing festivities. There's plenty to do and see, so dust off that tiara and make the scene!
xo-l'étoile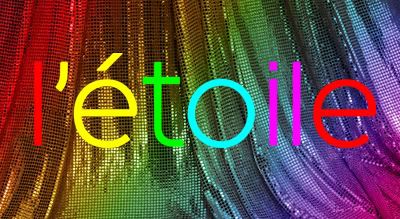 FRIDAY ART PICK: PAUL RICHMOND
Paul Richmond is a prolific contemporary gay artist who explores the development of sexuality in a fascinating series of paintings which cleverly blends figurative and abstract elements in a sensitive yet controversial approach. His idyllic and poetic subject matter make his work seem like the illustrations of a gay fable or fairy tale with a tinge of pop culture influence and a sprinkling of glitter here and there.
CLICK THE IMAGE FOR THE PAUL RICHMOND SITE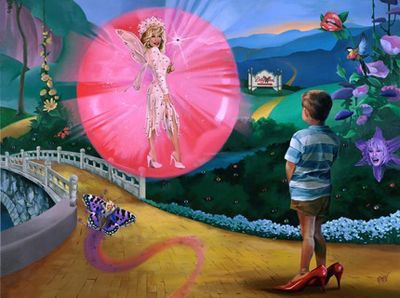 FRIDAY JUNE 26TH
Purple Rain Sing-A-Long and Costume Contest
@ First Ave
701 1st Ave. N.
Minneapolis
8pm / 18+/ $3
Almost 27 years since its release, the cult classic Purple Rain continues to be First Ave's most iconic claim to fame. Forget Halloween, tonight First Ave encourages you to channel your hottest Appollonia, Morris Day, or of course, Prince himself — you may just win an awesome prize! Celebrate the 80s magic that was Purple Rain and join in the ultimate sing-a-long during a screening of Purple Rain on the First Ave stage. Don't remember all the words? Don't worry, a cheat sheet will be on hand to help you belt out "When Doves Cry."
CLICK THE IMAGE FOR THE FIRST AVE SITE


FRIDAY JUNE 26TH (THROUGH SATURDAY)
MNFashion Garage Sale
@ Shelter Studios
2112 Broadway St. NE. Suite 150
Minneapolis
Friday Preview: 6-10pm / $10 Suggested Donation
Saturday Public Sale: 8am-4pm / FREE
One of our favorite things about summer, is the over-abundance of garage sales each weekend — and MNFashion brings us an uber-stylin' sale that will put all others to shame. Over the last few weeks the fancy dames at MNFashion have been gathering up the Twin Cities best in gently used, stylish clothes, accessories, books, sewing supplies, beauty products and a few fun surprises. The sale will be open Friday and Saturday, however, Friday is a special preview with a $10 admission that gains you first dibs on the sale items. Friday will also include a silent auction, with items like Guthrie tix and designs from locals Ruby3, George Moskal and Frances Zerr and a pair of Christian Louboutin shoes, plus appetizers and wine. Saturday the sale will be free and open to the public.
CLICK THE IMAGE FOR THE MNFASHION SITE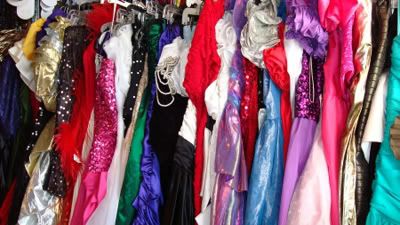 FRIDAY JUNE 26TH
Boys and Toys
@ Gallery 122 at Hang It
122 8th St. SE.
Minneapolis
7-10pm / Free
Well-known hair wizard and salon owner, Denny Kemp, found art long before he dove into the beauty biz. From realism to fantasy, Kemp's artwork ranges from paint, pencil drawings, and more recently, photography. His latest body of work, "Boys & Toys," features pretty, pretty "boys" set against vivid colors and within alluring environments. Tonight's opening reception is sponsored by PBR, so crack a cold one and gaze upon some hot art. "Boys & Toys" run through August 10th.
Check out Secrets of the City's Guide to Pride 2009 for even more events!
CLICK FOR THIS ART EVENT AND MORE AT MPLSART.COM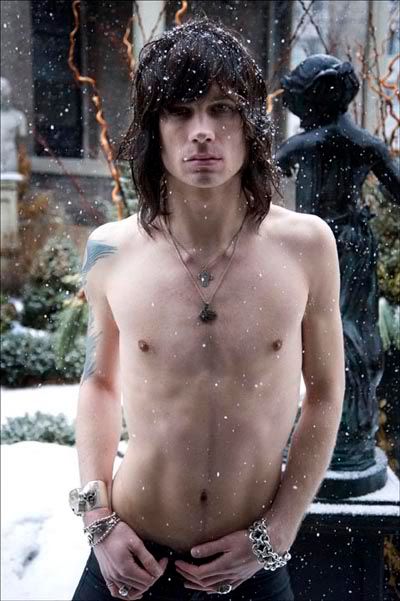 FRIDAY JUNE 26TH
Pride Block Party
@ Bryant Lake Bowl
810 West Lake St.
Minneapolis
6pm-10:30pm/free
If you're at this block party emceed by Foxy Tann, you won't miss a thing. Nosh on organic food, let the North Star Rollergirls swerve around you, and get down to music by Tina Schlieske, l'etoile favorites Black Blondie, Dykes Do Drag, Little Miss Sweettooth and the Daisy Dukes and Sick of Sarah. Whew! This is a zero-waste event, so you can party guiltlessly, knowing you're only helping the planet with the sweet vibes you're emitting.
Check out Secrets of the City's Guide to Pride 2009 for even more events!
CLICK THE IMAGE FOR THE BLB SITE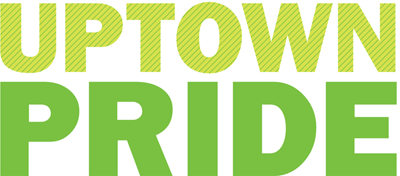 FRIDAY JUNE 26TH
Pride Twilight
@ Karma Nightclub
315 1st Ave N
Minneapolis
9pm-3am/$10/21+
Prepare for a scandalous evening! DJ Shiek and DJ Ajent Orange remind you that dancing is one of the best ways to show your pride. Enjoy drink specials throughout the night, like $3 X-Rated shots $3 Skyy Vodka drinks and $5 Skyy Redbulls until 11:30. VIP tables are available, which benefit Foundation IX, so book them now, you Very Important Person!
Check out Secrets of the City's Guide to Pride 2009 for even more events!
CLICK THE IMAGE FOR THE TWILIGHT GIRL SITE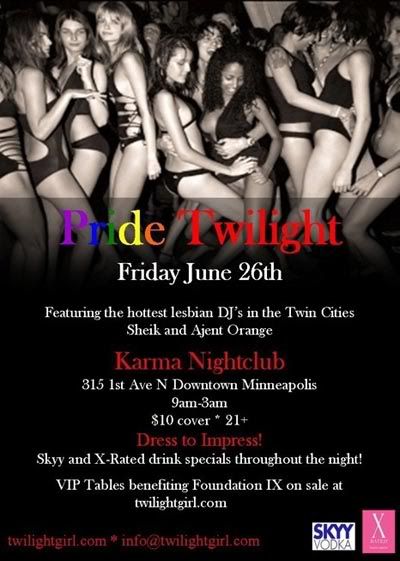 FRIDAY JUNE 26TH
Gospel Gossip CD Release
@ Turf Club
1601 University Ave
St. Paul
10pm / 21+ / $6
Not to gush, but if there is any band in town poised on the edge of a national breakthrough, it's Gospel Gossip. After an insane year of playing their hearts out in all our favorite dive bars around town – not to mention, an amazing set at this years Voltage – Gospel Gossip has finally gained the attention of music lovers, bloggers, and critics across the country (yes, even Pitchfork) for the beautiful noise they create. Join them, along side Lookbook, MuteEra, and Black Horse for the release of their brilliantly packaged new album Dreamland, by far one of our favorite local releases of the year.
CLICK THE IMAGE FOR THE GOSPEL GOSSIP MYSPACE


FRIDAY JUNE 26TH
Bomp V: Bedlam Blitz
Our pals at BRLSQOTHEQUE are back again with Bomp V: Bedlam Blitz! Tonight's edition is inspired by the Rocky Horror Picture Show, so channel your best Transylvanian tranny and add enough glitter to blind your Grandma (it is Pride Weekend after all). This month's Bomp will be one for the books, as usual, so get thee to the Bedlam Theater for a two-level dance jam that will blow your mind. Featuring DJs Jonathan Ackerman, Naughty Boy, Cities of Gold, Jimmy 2 Times, Mike the 2600 King, Wezz Winship, Shannon Blowtorch, the Moongoons, Paper Tiger, and Rambo Salinas. Crazy!
Sponsored by l'étoile magazine, of course!
CLICK THE IMAGE FOR THE FACEBOOK EVENT


COOL LINK: I LOVE DEAR JOHN
Consider this blog a missed connections for love letters. In all their sappy, longing, angsty glory, these love confessions are a great read, and a great way to secretly tell that lady or man everything you haven't had the guts to…for all the world to see, of course. It's good to know people are still lusting and loving — and thanks to the internetz, we can read all about it!
CLICK THE IMAGE FOR THE I LOVE DEAR JOHN SITE


SATURDAY JUNE 27TH (THROUGH SUNDAY)
Pride Festival
@ Loring Park
Minneapolis
Saturday: 10am-10pm
Sunday: 10am-6pm
A lot of us wait all year for the Pride Festival and surrounding pre-and after-parties. Everyone's in a great mood, there are six stages full of entertainment, music and drag, fireworks, and more. Plus, people are dressed their best of the year, and there are more than enough vendors and food to keep you over-stimulated. Paddle across the lake in Loring Park, stop by the country-western dancing tent, toss back a few in the beer garden and check out some history in the Tretter Collection's exhibit. If you didn't get enough today, come back tomorrow for part deux!
Check out Secrets of the City's Guide to Pride 2009 for even more events!
CLICK THE IMAGE FOR THE TC PRIDE SITE


SATURDAY JUNE 27TH
Dirty Queer Show
@ Bedlam Theatre
1501 S. 6th St.
Minneapolis
5pm-late/$5
Here is the plan: Get to the Bedlam at 5 for the art show curated by Kelly Brazil, drink some wine and hobnob for a bit. At 8, grab a good spot in the theatre for some saucy cabaret hosted by Gogopimp Tiff. After all, an event called the Dirty Queer Show ought to deliver some fabulously risqué entertainment. Stick around til 10 for the dance party DJ'd by the one and only Shannon Blowtorch.
Check out Secrets of the City's Guide to Pride 2009 for even more events!
CLICK THE IMAGE FOR THE BEDLAM SITE


SATURDAY JUNE 27TH
Booby Trap
@ Soap Factory
110 5th Ave. SE.
Minneapolis
8pm / 21+/ $10
Listen up ladies! Because this one's just for you. The all-night dirty dance frenzy recently voted "The Best Place to Meet Single Lesbian Women" by City Pages, Booby-Trap, takes over the Soap Factory tonight. Featuring the Dykes in the City Fashion Show showing off a haute new line of clothing, BT Go Go Girlz shakin' it all night long, a special performance by The Booby Trap Girlz, and sexy sets from the hottest lesbian DJs in MPLS, DJ Daniela, DJ Shiek and DJ Ajent Orange. Cash bar only, so don't forget your Benjamins!
Check out Secrets of the City's Guide to Pride 2009 for even more events!
CLICK THE IMAGE FOR THE SOAP FACTORY SITE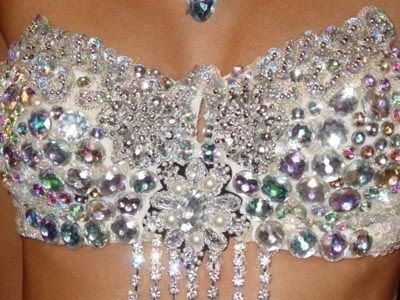 SATURDAY JUNE 27TH
Lake Minnetonka Boat Cruise XIII
@ Lake Minnetonka
1 Waster St.
Excelsior, MN
7-11pm / $38 Advance, $40 Day of
Chartering the beautiful Lake Minnetonka waters on a four-hour tour, the gorgeous, enclosed sternwheeler, "Lake of the Lake" sets sail for their annual sunset boat cruise tonight, rain or shine. DJ Jonathan Ackerman provides the tunes as you sip on cocktails, enjoy appetizers and boogie on board. Boarding spaces are limited so get your tickets early!
CLICK THE IMAGE FOR MORE INFO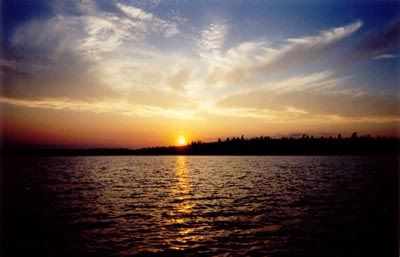 SATURDAY JUNE 27TH
Sawdust City / Digitata EP Release
@ 1st Amendment Arts
1101 Stinson Blvd
Minneapolis
7-10pm / 21+ / All Ages
Part art opening, part CD release show, and part dance party – First Amendment's got everything you're looking for to kick off a Saturday night. Music will commence at 8:30 with a set by the hilariously named Marijuana Deathsquads (members of Building Better Bombs), followed by a rare performance by electro-rockers Digitata, playing together for the first time in a year and a half. Get your hands on Digitata's brand new, limited edition, hand silk screened EP while peeping new paintings, prints, photos and more from artists Eric Lee, David Jensen, and Chance Orth. Rumor has it, one of the artists has even fashioned a wine-fountain for your drinking pleasure. DJ sets from BRLSQOTHEQUE Sound System will round out the evening.
CLICK FOR THIS ART EVENT AND MORE AT MPLSART.COM


SATURDAY JUNE 27TH
Attitude City
Head to Clubhouse Jager this evening and indulge your disco dance fantasies with the boys of Attitude City. Sip icy cocktails while steaming things up on the dance floor all night long to the tune of electro, disco and more. While you're there, be sure to get your mitts on a ticket to the Attitude City Yacht Party, coming up July 19th — it's the social event of the season and tickets ALWAYS sell out fast!
CLICK THE IMAGE FOR THE AC SITE


SUNDAY MUSIC PICK: THE GOSSIP
Say what you will about Beth Ditto and The Gossip's switch to the Sony major label. We still think they're the bee's knees. Besides there's nothing like a full-figured, lesbian riot-grrl from Arkansas to stir things up. Yes, the infamous Beth Ditto and crew have struck again with their new EP Music For Men, released last month, and it hasn't left our iPods since. Portland's bluesy, dance-punk, queercore band, The Gossip, has been paired with girl-fronted politica bands, Sleater-Kinney and Le Tigre. The band also packs a controversial punk rock punch for their openness about sexuality and Ditto herself, who has raised some eyebrows with her nudie poses on the cover of NME music zine and others. The new EP, Music For Men, keeps us dancing with the indie-electro, "For Keeps" and the old-school bluesy punk vibes of "Dimestore Diamond," which remind us of how giddy-up gospel Ditto's vocals can be.
Bonus: Can't get enough Ditto? British fast-fashion chain, Evans, hits stores July 9th with a trendy, 80s-tastic plus-size clothing line from Ditto herself. Take that American Apparel!
CLICK THE IMAGE FOR THE GOSSIP MYSPACE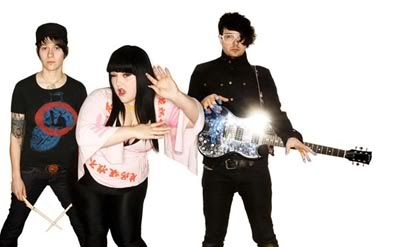 SUNDAY JUNE 28TH
2009 Ashley Rukes Pride Parade
@ Starting at 3rd & Hennepin
Continuing to Loring Park
Minneapolis
9am pre-party, 11am parade / Free
Wave those rainbow flags! Rock that rhinestone-encrusted cod piece! Put on a damn wig, for crying out loud! It's time for the annual Ashley Rukes Gay Pride Parade — the biggest and brightest parade in all of Minnesota! Spectate and socialize all along Hennepin Avenue this Sunday morning as a flurry of flashy floats and fancy characters prance gaily by, all in the name of PRIDE. The parade begins at 3rd & Hennepin and continues all the way down to Loring Park, where the Pride Festival will already be in full swing. We can think of no better way to cap off a weekend of freedom and merriment. Yay for gay pride!
Click HERE for the TC Pride site!
Check out Secrets of the City's Guide to Pride 2009 for even more events!

SUNDAY JUNE 28TH
Bloody Sunday
@ Azia
2500 Nicollet Avenue S.
Minneapolis
11am-3pm every Sunday
Here at l'étoile, we are completely obsessed with drinking good Bloody Marys! Our favorite meal-in-a-cup/hangover cure has been taken to the next level at Eat Street staple, Azia. From 11 a.m. to 3 p.m. each Sunday you can indulge in the ultimate build-your-own Bloody Mary bar. Featuring not only all the standard Bloody-friendly fare, but also glorious additions such as red curry, serano chili, lychee and pickled ginger — just to name a few. Put your own spin on bloody sake, bloody beer, and other bloody concoctions made with vodka, tequila, whiskey and gin. Accompany your drink with something off Azia's new "Sunday Snackin'" menu featuring such delectables as Pork Steamed Buns, Sweet Potato Fries with Curry Aioli, Kobe or Crabcake sliders, Tempura veggies and more. What could make this even more enticing? Everything on the menu is ONLY $5 — food AND bloodys. What a deal!

SPECIAL DEAL FOR L'ETOILE READERS: Mention l'etoile and recieve a free appetizer off the Bloody Sunday menu with the purchase of any Bloody Mary!

CLICK THE IMAGE FOR THE AZIA WEBSITE