Despite the ever-wavering weather, Minnesota has declared this weekend Spring's official coming out party—whether it likes it or not. With tons of outdoor events to partake in, we think you may even find a reason to apply a little sunblock. Head to West St. Paul for the spirited Cinco de Mayo celebration; wander the endless garage sales of the Bryn Mawr neighborhood; or channel your inner flower child at this Sunday's annual May Day Parade. See you in the sunshine!
Bonus: Check out our Fashion Week Recap, complete with a ton o' pix!
xo-l'étoile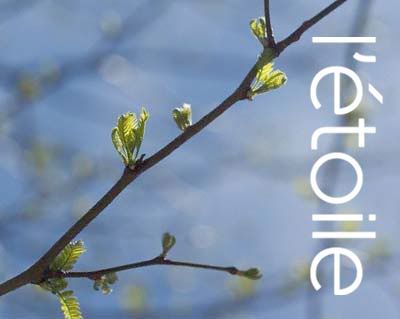 FRIDAY MAY 1ST (THROUGH SATURDAY)
Cinco de Mayo Feista
@ District Del Sol
Westside St. Paul
Friday 4-9pm, Saturday 9am-6pm / Free
Whether it's for the end of unpredictably cold weather, the license to wear light dresses and flats or the plethora of outside events, MN hearts May. Okay, actually, we love every month out of the Winter spectrum, but with events like the Cinco de Mayo celebration, May just happens to be the month with the spiciest palate. The festivities kick off this afternoon in Westside St. Paul's District del Sol, where the 2009 Cinco de Mayo celebration is a two day long fiesta of non-stop entertainment that includes dancing, children's activities, a history area, a salsa tasting contest and a lowrider car show. Then, head down to participating MPLS venues El Nuevo Rodeo on Lake Street and Barfly in downtown, for a club-style Cinco de Mayo party and some Latin-style dancing. But pace yourself, because the Sunday May Day parade events are of a calibur not to be missed.
CLICK THE IMAGE FOR THE DISTRICT DEL SOL SITE


FRIDAY MAY 1ST
I Heart Northeast!
@ Altered Esthetics
1224 Quincy St. NE
Minneapolis
7-10pm / Free
Join the peeps at Altered Esthetics as they celebrate our very own Northeast Minneapolis Arts District, one of the only official Arts Districts in the country. The show will feature work about Northeast by local artists, and is the perfect opportunity to get geared up for Art-A-Whirl. Attend the opening reception to mingle with the artists and hobnob with the locals. Smugness about our awesome artistic community is not only allowed, but encouraged.
CLICK THE IMAGE FOR THIS ART EVENT AND MORE AT MPLSART.COM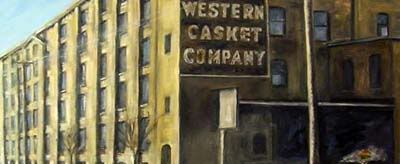 FRIDAY MAY 1ST
Between Air and Water & FU-Utility
@ Gallery13
811 Lasalle Ave
Minneapolis
7-10pm / $7-15 Suggested Donation
While the official Earth Day may be over, the environment is still a prominent factor in the work of the artists in Gallery13's latest exhibition. With the daringly mixed elements of electricity and water in Mary Jane Mansfield's sculpture and an illustrative presentation of the futility of our culture's main energy sources from Alexandros Lindsay, tonight's two-show event is like a polished science fair. Explore the interactive art featured during opening night and enjoy performance art from Circus Manduhai performer, Chimgee as well as live music from Blue Moon, Grant Hart and Paul Metzger and jazz ensemble The Nick Haas Trio.
CLICK THE IMAGE FOR THIS ART EVENT AND MORE AT MPLSART.COM


FRIDAY MAY 1ST
501 Club Grand Opening Party
@ The 501 Club
501 Washington Ave S
Minneapolis
9pm / 21+ / Free
Minneapolis music heads rejoice – there's a new rock club in town! 331 Club owners Jarret and Jon Oulman have opened a fancier, bigger, and still cover free sister venue to the awesome 331. To help them celebrate, they've wrangled some class act bands including Alan Sparhawk's much lauded rock trio Retribution Gospel Choir. Imagine an amped-up stoner-rock incarnation of Low with some classic rock covers thrown in there. Also on the bill is everybody's favorite 80's movie soundtrack Lookbook. Sounds like a total hoot! While you're there, check out the stencil-heavy artwork by the amazing John Grider.
CLICK THE IMAGE FOR THE 501 CLUB SITE


FRIDAY MAY 1ST
Hotel
@ Kitty Cat Klub
315 14th Ave SE
Minneapolis
10pm / 21+ / Free
DJ Jonathan Ackerman returns to spin the platters at his hot monthly at the KCK with a killer mish-mash of his hand picked favorites. Those who attend never know for sure if they'll hear minimal techno, club bangers, electro burners or disco anthems, but they are always guaranteed to lose their shit. This time around, Hotel welcomes none other than the lovely and talented Nightstalker, and Gerald is Growing.
CLICK THE IMAGE FOR MORE INFO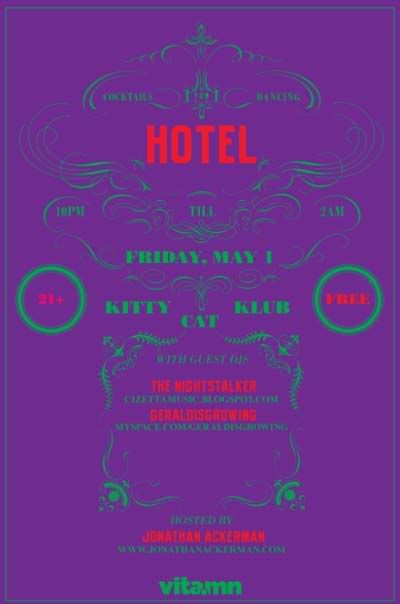 FRIDAY MAY 1ST
Get Cryphy
@ First Avenue VIP Room
701 1st Ave N
Minneapolis
10pm / $3 / 18+
One friend wants to dance to hip hop. The other wants club. You just want to go wild. Solution: Get Cryphy's masterful DJs will reunite your sparring friends. Jimmy 2 Times, Plain Ole Bill, Fundamentalist and DJ Last Word are a quartet of craziness in the VIP room. Phenom and Familia are giving treats away, there's cheap drinks, and its May Day, so tear it up!
CLICK THE IMAGE FOR THE GET CRYPHY MYSPACE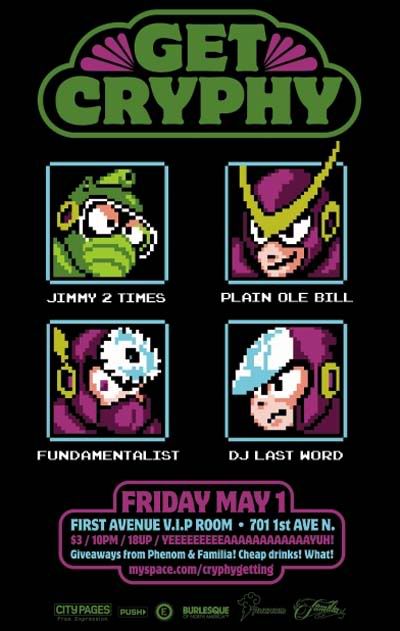 FRIDAY MAY 1ST
Aby Wolf & Omaur Bliss
@ The 331 Club
331 13th Ave NE
Minneapolis
10pm / 21+ / Free
If it's stripped down folk mixed with R&B you're after on a Friday night, look no further than the cozy, dusty confines of the best bar in Northeast, the 331. The laid-back rhythms of Omaur Bliss (recalling the steady flow of early Digable Planets and Tribe Called Quest) have been known to get even the most tepid of hipsters to shake around a little. Coupled with the sweepingly gorgeous vocals of jazz influenced Aby Wolf, this eve promises to keep it real, relevant, and raw.
CLICK THE IMAGE FOR THE 331 SITE
Aby Wolfe by Sharolyn B. Hagen

COOL LINK: STYLE ROOKIE
Culture/fashion blog, Style Rookie, would be worth a gander if just for the eerie images of the 13 year old (yes 13 year old!) blogger, Tavi, looking like a minature Michelle Williams, and the long list of "fangirling" style kudos -including the obscurely fierce Grace Jones to the recent Darfur advocate Mia Farrow -but luckily the site's fashion devotion isn't purely aesthetic. This style junkie's blog with a cause sells clothing items which not only expand your wardrobe but also assist the genocide victims of Darfur. Check out the fun array of vintage-inspired garments and hand-printed organic t-shirts and use your fashion sense to help an actively important cause. We consider it a much better option than a hunger strike, but good luck with that Mia!
Thanks to our pal Christina B. for the tip!
CLICK THE IMAGE FOR THE STYLE ROOKIE BLOG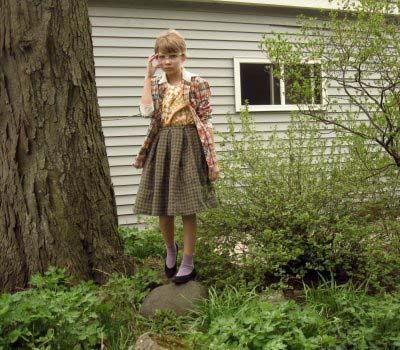 SATURDAY MAY 2ND
Festival of Garage Sales
@ Bryn Mawr Neighborhood
South Minneapolis
8am-5pm / Free
Oh those evil garage sales. One almost has to drive with eyes closed down side streets to avoid the temptation. Thankfully, there is a way to rid your system of such desires all at once – the Bryn Mawr Neighborhood Association's annual Festival of Garage Sales. With over 100 homes participating in this community-wide benefit sale, it's easy to find that perfect item, whether it be furniture, clothes, or general oddities. We know where we're going Saturday morning!
CLICK THE IMAGE FOR A LIST OF LOCATIONS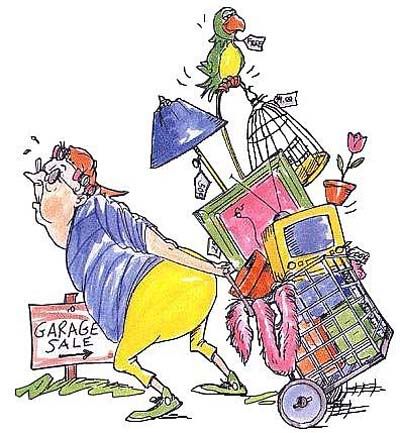 SATURDAY MAY 2ND
Craftstravaganza
@ Minnesota State Fairgrounds
Fine Arts Building
1265 Snelling Ave
St. Paul
9am-5pm / Free
You just got your tax return back, and you're swimming in cash, right? Plus, Mother's Day is coming up, and moms love crafty stuff. From letterpress, vinyl pillows and cute stuffed animals to gig posters, jewelry and baby stuff, there's about a billion reasons to spend your whole paycheck here. Be one of the first 100 in the door, and get a free swag bag! Remember to bring cash for easy purchasing of handmade awesomeness.
CLICK THE IMAGE FOR THE CRAFTSTRAVAGANZA SITE


SATURDAY MAY 2ND
Free Comic Book Day
@ Source Comics & Games
1601 W. Larpenteur Avenue
Falcon Heights
10am-9pm / free
When the economic crisis becomes the apocalypse, the only recognized tender will be comic books and pictures of superheroes, so stock up! What's free now will amount to billions in the future. Comic shops the world over are giving out free comics today, and in our corner of the universe, some very special guests are stopping by, including: the Justice League of America Costumed Characters, Tom Nguyen (Firestorm, Batman, Superman, Pinups) and 501st Vader's Fist Star Wars Fan Costume Group. Bam! Pow!
CLICK THE IMAGE FOR THE SOURCE SITE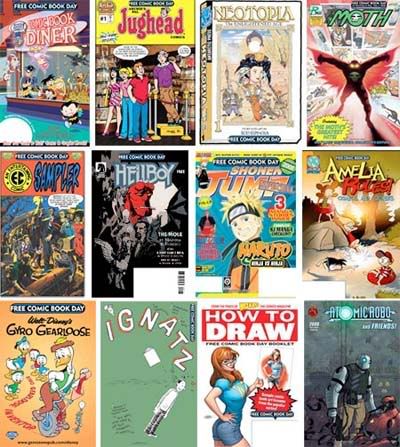 SATURDAY MAY 2ND
Bollywood Fashion Show
@ Midtown Global Market
920 E. Lake St.
Minneapolis
2-5 PM/ Free
India's infamous Bollywood scene continues to grow larger, more popular and more theatrical year after year, so for Midtown Global Market's Bollywood fashion show, expect nothing less than beautiful extravagance. Local Global Market clothing boutique, Geetanjoli Sari Fashions present the first Bollywood-inspired fashion show of new styles directly from Indian featuring colorful saris, hand embroided patterns, tunic tops, kurtas and vibrant jewelry. Don't miss this exotic event with live performances from Ms. Geetanjoli, Mr. Nawindranath, Ms. Mariyah (TC famous belly dancer) and music from Mr. Greg Herriges.
CLICK THE IMAGE FOR THE MIDTOWN SITE
Wedding Lehanga by Geetanjoli Sari Fashions


SATURDAY MAY 2ND
One Big May Day Party
@ Sister's Camelot
2657 32nd Ave. S.
Minneapolis
5pm / $5-10 suggested donation / all ages
Sisters Camelot has a new all ages show space AND it's May Day weekend, wow! If that's not enough to get you out, how about 14 bands, playing every half hour, food and drinks, and a benefit for the Twin Cities Branch of the Industrial Workers of the World. We recommend Bla Bla Blacksheep, Nancy Drew Crew, Chickadee Mountain Martyrs, Abandon Ship!, and Bouncer Fighter — Which means you're going to be there all night. Have fun!
CLICK THE IMAGE FOR THE SISTERS CAMELOT SITE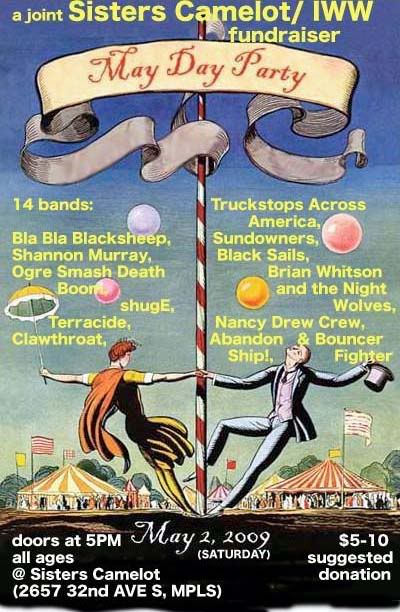 SATURDAY MAY 2ND
Justice Jam
@ East River Flats Park
360 East River Road
Minneapolis
5-10pm / All Ages / Free
After a week long series activism workshops at the U of M, students are proud to organize the 4th annual Justice Jam for the sole purpose of motivating social change though grass-roots community activism. Head down to East River Flats Park for the evening long spectacle that will include games, break dancing, a graffiti wall, yoga, and a swell musical line up consisting of Mel Gibson and the Pants, Lucy Michelle and the Velvet Lapelles, Kanser, A Night in the Box, Radio On, Old Time Religion, Military Special, and DJ Wes Winship.
CLICK THE IMAGE FOR MORE INFO


SATURDAY MAY 2ND
Traffic Zone Open Studios
@ Traffic Zone Center for Visual Art
250 Third Avenue N
Minneapolis
5-9pm / Free
As the season of art fairs and craft shows begins, Traffic Zone Center for Visual Art kicks things off by opening its studios to the public. Home to 27 local artists, a wide range of visual expression will be on display and for sale in the working studios of the co-op including paintings, ceramics, photography, sculpture and prints.
CLICK FOR THIS ART EVENT AND MORE AT MPLSART.COM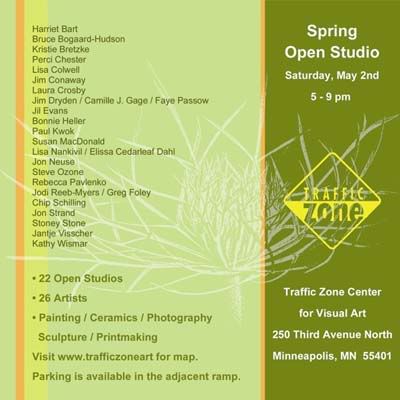 SATURDAY MAY 2ND
Cloud Cult
@ First Avenue
701 1st Avenue N
Minneapolis
6pm / 18+ / $15
"The original idea with Cloud Cult was to try and create something that would make people feel alive for a moment" states front man Craig Minowa a half hour into the band's recently released documentary, No One Said It Would Be Easy. And that perfectly sums up a Cloud Cult live experience. Whether it be violins, cellos, trombones, or xylophones, these brilliantly quirky tunesmiths not only play it — they play the hell out of it. Coupled with the amazing visual feast that they present on stage (including 2 live painters), this band provides a thoughtfully incisive set that is as challenging as it is moving. Expect to have a smile permanently plastered to your face while you exchange mind-blown glances with those around you.
CLICK THE IMAGE FOR THE CLOUD CULT SITE


SATURDAY MAY 2ND
Howl's Moving Castle w/ Lookbook
@ The Uptown Theater
2906 Hennepin Ave. S.
Uptown Minneapolis
Music at 11:45 pm / Movie at 12:15 am / $9 / All Ages
The Uptown Theater continues its Saturday night tradition of music and movies with this week's screening of Howl's Moving Castle. Directed by the famed Japanese animator Hayao Miyazaki (My Neighbor Totoro, Spirited Away), Howl's Moving Castle is a breathtaking adventure sure to keep you glued to your seat. To make matters cooler, check out the pre-show performance by electro-smoothies and l'etoile faves, Lookbook. Upcoming Midnight shows at the Uptown include the Lynchian crazyfest Wild at Heart, The Terminator, and everyone's favorite display of Linda Hamilton's awesome biceps, Terminator 2: Judgment Day.

SUNDAY MUSIC PICK: THE ASTEROIDS GALAXY TOUR
This Spring, there's nothing like a bit of catchy pop tunes on your iPod to put a little zest in your step. You might have first heard The Asteroids Galaxy Tour's infectious single, "Hero," on an episode of Gossip Girl, but don't hold that against them. Besides, we know you're a closet fan of the teen voiced-over melodrama, just admit it and regain a clear conscience. Danish pop ensemble, TAGT, is a fusion of funk and 60's psychedelia, blending synth-pop instruments with a live sax and trumpet to create a brass band feel. Lead vocalist, Mette Lindberg's quirky lyrical style has a tinge of street corner beat boxing, while her weird, childlike vocals are a dead ringer for Miho Hatori (if she were singing through a megaphone…and Danish). So far, these European babes are sticking to concerts in their geographical backyard, but we're crossing our fingers for a U.S. visit soon.
CLICK THE IMAGE FOR THE TAGT MYSPACE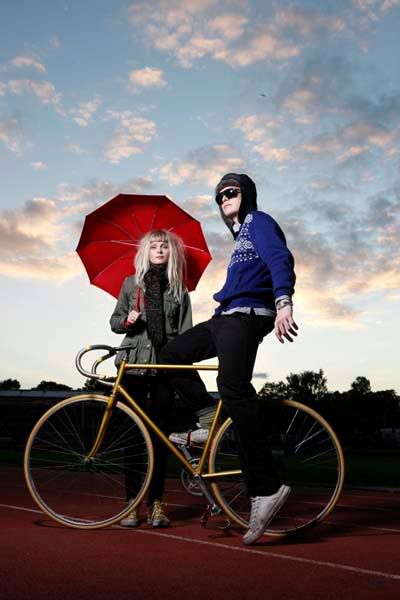 SUNDAY MAY 3RD
May Day Parade
Begins at Bloomington & 26th St.
turns right at 34th St
finishes in Powderhorn Park
Minneapolis
1pm-7pm / Free
In the Twin Cities, the day of the May Day parade is practically a state holiday. Here's the deal: bring a chair or blanket if you care about that sort of thing, get a friend to host a brunch, smuggle in a drink, and walk or bike to the parade. See punks, old hippies, politicos, an orchestra and giant puppets traipse down the street and into the park, where the Tree of Life Ceremony takes place, usually utilizing the lake in its story. After you're pleasantly giddy from a day in the sun with your skin exposed (feels weird, doesn't it?), get a friend to host a post-parade BBQ and enjoy the day until the sun goes down.
CLICK THE IMAGE FOR THE MAY DAY SITE