Although this weekend's party/arty itinerary has little to do with Sunday's Easter holiday, you can still embrace the pretty and go all out with a wardrobe tinged in pinks, yellows, light blues and greens—it is Spring after all! Friday is rockin', with plenty of live music to keep you boppin', while Saturday satisfies your art tooth with a grip of awesome exhibits. Feel free to make this holiday weekend a wild one, though we wouldn't recommend showing up to brunch disheveled and whiskey-soaked—mother will not approve.
xo-l'étoile

Photo/Design by Kate Iverson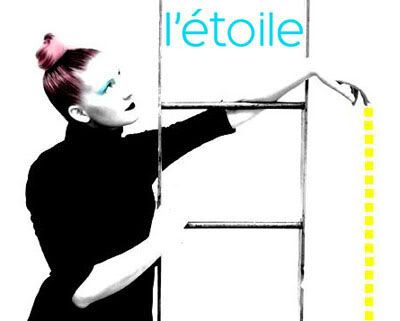 VOLTAGE FASHION PICK: MARITZA RAMIREZ
With Voltage just around the fashionable corner, we're anxious to highlight our fave designers under MNfashion's premier umbrella! Ever inspiring local cutie, Maritza Ramirez, most definitely falls into that category. Whether she's behind the scenes at a local fashion show or working on her unique clothing line, she's not just a designer to watch, but a die-hard supporter of the MPLS design scene itself. Ramirez recently showcased her crowd-pleasing work at Cliché sponsored runway event, Avoid the Grey, where she collaborated to create a couture streetwear line that mixed her flare for feminity and fit with Anthem Heart's hipster-loved abstract screenprints. Asthetically adorable, Ramirez's collection caters to the "young, artsy Minneapolitan" ladies. We can't wait to see what flirty designs Ramirez has up her fashionable sleeves for Voltage! And speaking of sleeves, pay attention to them, since nature inspired, exotic accessory line, Rox Jewerly, will be complimenting Maritza's outfits for the Voltage runway show.
Get yer Voltage tix HERE, and don't delay!
BONUS: Check out the MNFashion Week schedule HERE.
CLICK THE IMAGE FOR THE VOLTAGE SITE
Photo by Nic Marshall for Voltage 2009


FRIDAY APRIL 10TH (THROUGH SUNDAY)
MiniCon
@ Sheraton Bloomington
7800 Normandale Blvd
Bloomington
5pm Friday – 5pm Sunday / $20-$60
By now, you probably know that certain l'étoile-ites are die hard Sci-Fi fans (see our recurring Tuesday "nerd night" JagerCon, if you don't believe us), so it only seems natural we'd write up OG Sci-Fi Convention, MiniCon. This weekend revel in high levels of geekery rarely seen in polite society. Numerous panel discussions, lectures, gaming, musical performances, films, and of course, drunken room parties, will abound. Check out such informative panels as "Secret Underground Physics Labs," "How Not to Get Depressed when you Work Alone," and "Confessions of an Alien Hunter" among others. See unicycles and juggling, participate in the "Drunken Zar Sing-a-Long" at 5 a.m. both Friday and Saturday, and hit up numerous nerd-hosted after hours soirees in the hotel. A definite highlight is 11:30 a.m. Sunday morning, as our good pal and amazing author Rob Callahan will regale you with a few tales from his short story collection, Damaged Goods, as well as an excerpt from his novel Hellbound Snowballs and a few passages from his upcoming chapbook, Pent.
Click HERE to see Digital Crush's pix from last month's MarsCon at the Holiday Inn Select in Bloomington, and keep your eyes peeled for info on a l'étoile magazine sponsored party room (yes, really!) at this summers ConVergence at the Sheraton!
CLICK THE IMAGE FOR THE MINICON SITE
photo from MarsCon by Stephen Stephens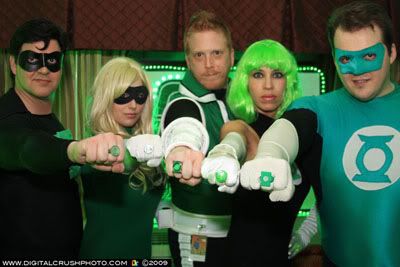 FRIDAY APRIL 10TH
Nightinghales CD Release
@ The Hex
2600 27th Ave S
Minneapolis
10pm / 21+ / Free
The Nightinghales have been pleasing indie rock, dance, and folk audiences alike with their vintage sounding Kinks-esque pop tunes for a couple years now. This show will mark the release of their newest album No Looking Back. Aptly paired with awesome local bands Blue Bird, Zoo Animal, and Black Audience. If you foolishly miss this release, don't fret. DJ Jake Rudh will be hosting a special listening party at next week's Transmission at Clubhouse Jager, where the Nightinghales new album will be played in the midst of the sounds of their heroes – Bowie, the Kinks and T.Rex.
CLICK THE IMAGE FOR THE NIGHTINGHALES SITE


FRIDAY APRIL 10TH
Equilibrium Spoken Word
@ Weisman Art Museum
333 E. River Road
Minneapolis
8-10:30pm / Free
What better compliment to Weisman's featured exhibit Changing Identity: Recent Works by Women Artist from Vietnam, than a slamming spoken word performance from two of the nation's most talented and animated artists, Jennii Le and Sahra Nguyen. Linda Nguyen emcees tonight's rendition of the Loft Literary Center sponsored series, gaining props for its lexicon curveballs and ballsy rhythms. Special guests, super fresh Brooklyn-based hip-hop duo Magnetic North joins the stage for a night that'll have your head spinning with bombastic word treats.
CLICK THE IMAGE FOR THE WEISMAN SITE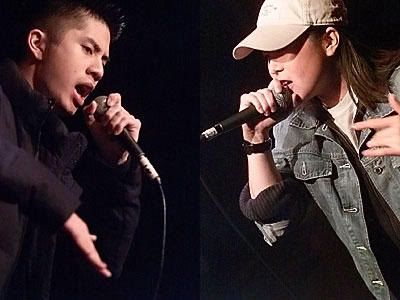 FRIDAY APRIL 10TH
Halloween, Alaska
@ 1st Avenue
701 1st Ave N
Downtown Mpls
8pm / 18+ / $8 adv, $10 door
Halloween, Alaska is back. After an accidental hiatus that involved several of the band members beginning families, switching locales, and embarking upon time-consuming side projects, their new album Champagne Downtown came out this week, and on Friday they play First Ave's Mainroom. It's an ambitious album, spanning many different styles and sounds, yet remaining cohesive.
Read the rest of l'étoile's article featuring an interview with Halloween, Alaska frontman James Diers by contributing writer, Max Ross, by clicking HERE.
BONUS: Acid Mother Temple in the Entry: Get ready to get down LSD-freak out style. This Japanese psychedelic "soul collective" was formed in 1996, and has been rocking ever since. Their shows are epic, 30 people have been in the band over the years, and they make good use of a synthesizer. With Sonic Suicide Squad. 9pm / $10 / 18+
CLICK THE IMAGE FOR THE 1ST AVE SITE


FRIDAY APRIL 10TH
Street Sounds Swirlin' Through My Mind
@ First Ave VIP Room
701 1st Avenue N
Downtown Mpls
10pm / 18+ / $5
Who slangs tha hottest jams in town? Street Sounds! You needn't look further than this hoppin' DJ night with its conglomeration of inventive wax flippers playing bangin' house, booty shakin' boogie, and glittery disco beats all night long. Dance your heart out while blowing kisses to cute boy DJs Mike the 2600 King and Attitude City, and sipping strong drinks a la First Avenue.
Sponsored by l'étoile, of course!
CLICK THE IMAGE FOR THE FIRST AVE SITE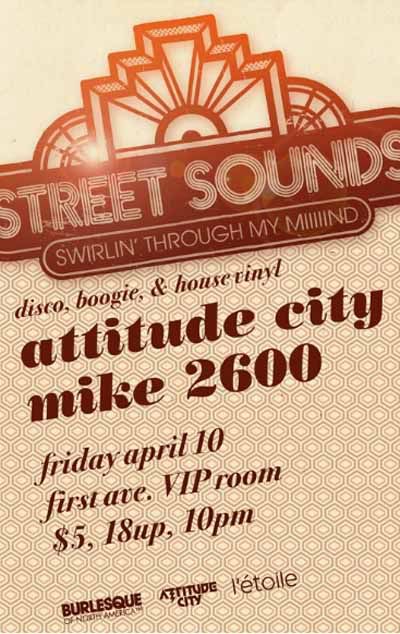 FRIDAY APRIL 10TH
Robert Hood
@ The Loft
711 Hennepin Ave
Minneapolis
10 PM/ 18+/ $10 (21+) $12 (18+)
Alabama isn't exactly the state known for it's copious amounts of minimal techno, but that's exactly where world renowned DJ, Robert Hood, hails from. Part of the original line-up to popularize the minimal genre, Hood's style influenced the standard for techno music and ushered in a wave of stripped down, raw sound to the dance floors. As he continues to release albums, Hood's infusion of acid and industrial blends Chicago house and Detroit techno to create a progressive, hypnotic sound. Tonight, electronic party purveyors Hush and Aural Fixation present a funky set from the infamous Robert Hood with opening sets from thedeviousone, Ryan Tollefson and Jeff Wong.
CLICK THE IMAGE FOR THE HUSH SITE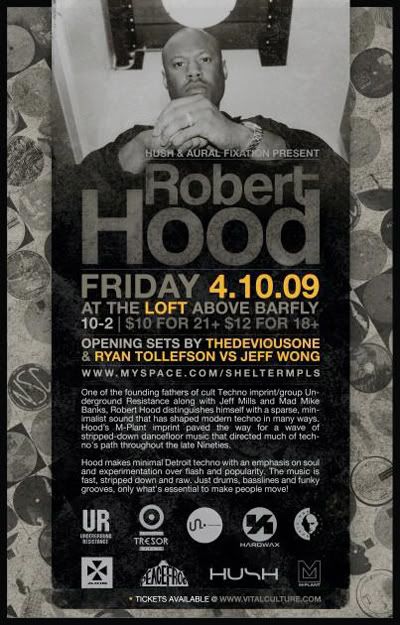 COOL LINK: MIT OPEN COURSEWARE
You don't have to be a genius, nor do you need to trek out to Cambridge, Mass. to take an MIT class. They've put almost all their course content online (1800 courses!) and made the readings, lectures, and quizzes available for free. This means you can take a class about American Consumer Culture, How to Stage a Revolution, or Feminist Theory all while lounging about your house. Get smart!
Bonus: Other schools have put their courses online, too. The Open Courseware finder helps you find them by keyword:
CLICK THE IMAGE FOR THE OPEN COURSEWARE SITE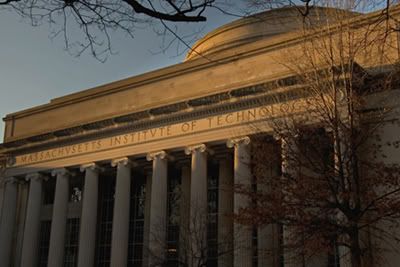 SATURDAY APRIL 11TH
Buy/Collect: Arts Patronage in Minnesota
@ Bookmen Stacks
345 Sixth Avenue N
Minneapolis
Reception 6-10pm / Free
In case you haven't noticed, Minnesota is home to thousands of amazing artists and supportive patrons! Art Collectors and curators Robyne Robinson and Yuri Arajs have joined forces for Buy/Collect, a thoughtful representation of a select group of artists found in Robinson's eclectic contemporary art collection. A piece from her collection will be exhibited alongside newer pieces by each artist, prompting a dialogue between artist and collector. Well known locals of numerous mediums will be shown, including Terrence Payne, Al Wadzinski, Amy Rice, Frank Gaard, Ernest Miller, Aesthetic Apparatus, and more. Tonight, hit the opening reception, rub elbows with the artists, chat up the curators, and enjoy snacks and libations. You may just be inspired to start your own art collection!
An additional bonus to this exhibit is a series of panels occuring throughout the month that focus on arts patronage and relevance, the economic arts climate, and more.
Panel Discussions:
April 18 @ 2pm: "The Relevance of Arts Patronage". Panelists include: Emma Berg, mplsart.com; Amy Rice, artist; Frank Gaard, artist; Anne-Marie Wagener, Minneapolis Institute of Art; Sheila Smith, MN Citizens for the Arts.
April 19 @ 2pm: "The Growth and the Decline of the Contemporary Art Market in Minnesota". Panelists include: Greg Dickerson, artist; Sheila Smith, MN Citizens for the Arts; Martin Weinstein, Weinstein Gallery.
April 25 @ 2pm: "Designers & Galleries: The interdependence of Art & Design". Panelists include: Susan Wittine, Design Within Reach; John Alspach, artist/curator; Dan Ibarra, Aesthetic Apparatus Artists and Design Group.
CLICK THE IMAGE FOR THE BUY/COLLECT SITE
Art by Al Wadzinski


SATURDAY APRIL 11TH
Rift 36 Hour Songwriting Contest
@ The Beat Coffeehouse
1414 W. 28th St.
Minneapolis
7-10pm / $5
You can always tell it's American Idol season when music-related contests fill the air. And we're all for it, especially when the fate of the contestants rests in our in hands! Ah, the power. Rift Magazine sponsors a contest inviting talented locals to mix the spirit of improv with their lyrical genius to create – within the 36 hour allotted time crunch – a song that critics of the music world deem worthy of their stamp of approval. Come down and witness the action as 17 contestants hit the audience with their best shot. But don't be too harsh, nerves can do a number on even the best of musicians.
CLICK THE IMAGE FOR THE RIFT SITE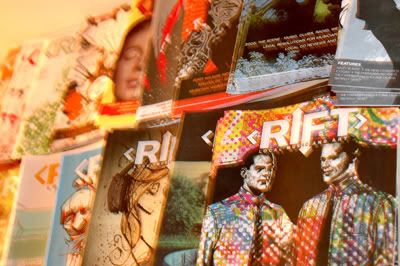 SATURDAY APRIL 11TH
Rumble on the Southside
@ Art of This Gallery
3506 Nicollet Ave S.
Minneapolis
7-11pm / Free
No, it's not a sequel to West Side Story. Rumble on the Southside is Art of This gallery's newest exhibit, featuring the work of artists Anthony Warnick, Patricia Healy, T.J. Barnes, Sarah Petersen, Jason Gaspar, Sam Hoolihan and more. Tonight's opening reception is the preview for this twenty-three day long Open Work involving "found objects" and encourages the audience to view the exhibit as well as participate. Fisticuffs not required.
CLICK FOR THIS ART EVENT AND MORE AT MPLSART.COM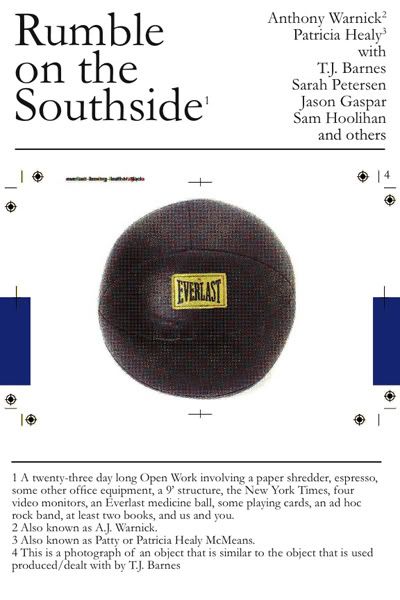 SATURDAY APRIL 11TH
Gamlelandet: Old Country
@ Umber Studios
3109 E 42nd St.
Minneapolis
8pm / Free
Without knowing it, photographer Sarah Christianson and painter Gary Christenson (not related) traveled to Gamlelandet, Norway in search of family ties and ancestral traces. Head to Umber Studios tonight and lay eyes on landscapes, images of family homesteads and portraits that bring the memory of the old country to the present.
CLICK FOR THIS ART EVENT AND MORE AT MPLSART.COM


SATURDAY APRIL 11TH
Surrealist Party
@ Bedlam Theater
1501 S 6th St.
Minneapolis
9pm / $5
Practice drawing on your most outrageous Dali-esque mustache this week, because the Bedlam is encouraging surreal dress for tonight's party in honor of their upcoming production of Dali-DADA (Dali's Liquid Ladies by Savannah Reich and Come to Dada by John F. Bueche). Local surrealist art will be adorning the walls; you'll be invited to make your own surrealist art piece; and spontaneous performance will take place. Plus, music by Hot Tony, DJ Dyanmo, and Asylum Soundsystem.
CLICK THE IMAGE FOR THE BEDLAM SITE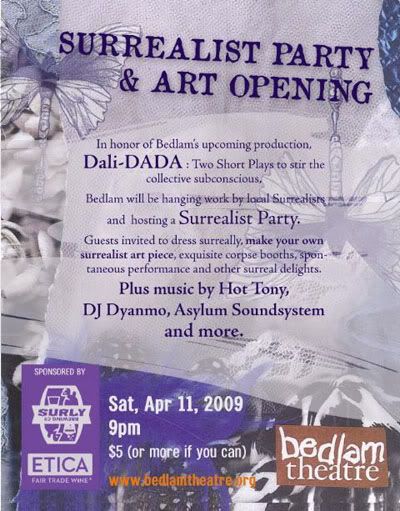 SATURDAY APRIL 11TH
ENVISION: Spring 2009
@ Graves 601
601 1st Ave N.
Minneapolis
9 PM-2 AM/ Advance VIP $35, Advance General $20, $25 at the show
Why do we love Spring? The multitudes of fashion shows of course! And nothing screams "Spring" like an extravagant mix of haute fashion, music, and hair art. ENVISION kicks of the season with an official launch party for Ignite Models and a fierce runway show higlighting new spring collections from some of hottest designers and boutiques in the Twin Cities: Cliché, Kjurek Couture and Local Motion, just to name a few. Tonight's entertainment features an interactive hair and makeup styling competiton judged by local fashion savvy correspondents including l'étoile contributor and Vita.mn fashion writer, Jahna Peloquin. Stylists from Moxie Salon, Rocco Altobelli's and L. Mae Artistry will be judged on creativity, technique and the ability to capture the vision of their paired garment. The interactive hair show will take place at 9, the runway shows at 11pm and Midnight with a electro set from DJ Timmay during the event followed by a house set from DJ Jevne. Don't miss the glamour, the swanky cocktails and your chance to absorb all of that Spring air talent. Tickets available at www.vitalculture.com as well as various local boutiques. Visit the website for more a full listing.
CLICK THE IMAGE FOR THE ENVISION MYSPACE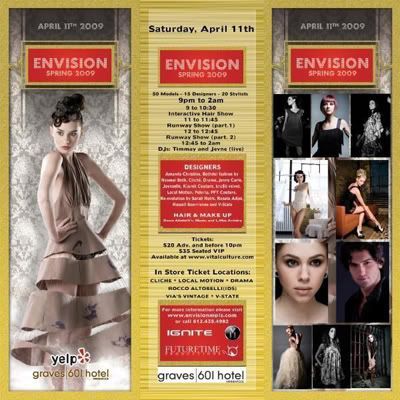 SATURDAY APRIL 11TH
Let's Dance
@ Red Stag
509 1st Avenue NE
Minneapolis
11pm / 21+ / Free
Just in case you were wondering what you were gonna be up to this Saturday, La Familia has it handled for you. Local faves Tendercakes and Millz Billz bring their move-bustin' night known as "Let's Dance" back to the Red Stag this week for more beats and treats. If you haven't checked these guys' musical hijinx and turntable tricks, prepare to be impressed, as they pack the place from the windows to the walls with ass-shaking club bangers.
CLICK THE IMAGE FOR THE RED STAG SITE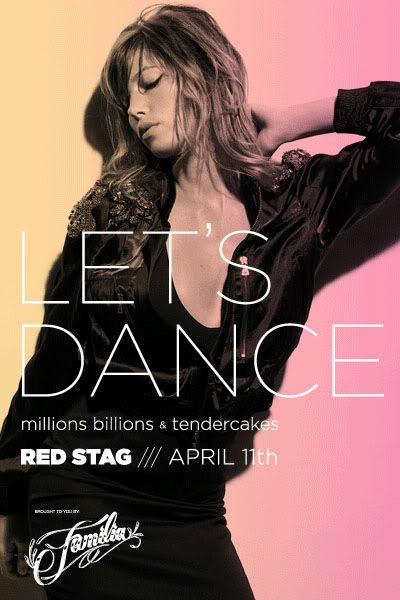 VOLTAGE MUSIC PICK: GOSPEL GOSSIP
We've got a big old crush on a little band from Northfield gracing the stage at Voltage this year. Gospel Gossip picks at the corpse of early 90's shoegaze bands like My Bloody Valentine or Galaxie 500, and expands on nearly everything sonically cathartic and explosive since then. Releasing forthcoming EP "Dreamland" on ridiculously underrated label Guilt Ridden Pop, we predict 2009 will see this trio burn the barn with their epic anthems of fuzzy, reverbed out guitar rounded by a plowing rhythm section, blending together into one thick wall of big, beautiful noise.
See Gospel Gossip live at Voltage: Fashion Amplifed on Friday, April 24th!
CLICK THE IMAGE FOR THE VOLTAGE SITE
Photo by Nic Marshall for Voltage


SUNDAY APRIL 12TH
Zombie Jesus
@ First Ave VIP Room
701 1st Ave N
Minneapolis
10pm / 18+ / $5
Ah, Easter. The day when Undead Zombie Jesus shuffled out of his tomb and started wandering the countryside; hitting upon the foolproof idea that if he started putting out baskets full of candy, he could lure small children out to eat their brains. Party your pants off in the VIP room this Easter aka Zombie Jesus day, with Moongoons as you celebrate Jesus the OZ (original zombie) himself. After all, what would Zombie Jesus do?
CLICK THE IMAGE FOR THE FIRST AVE SITE