It's definitely that time of year. Hints of a warmer tomorrow tease fleetingly and the temptation to leave your jacket at home is almost too much to bear. Aside from the historical fact that March is the snowiest month, we here at l'étoile thumb our noses at such nonsense. Let's pretend for a moment that April flowers are just a fresh breeze away and that multiple layers are but a faint memory. As of "press time" the extended forecast calls for balmy temperatures upwards of 40 degrees, and that, friends, is practically bikini season in Minnesota. So, shuck those layers, dress irresponsibly, live on the edge, and party like it's July. Just leave your jacket in the car in case of an impromptu "snowmaggedon."
xo-l'étoile

Photo: Ingrid Werthmann, Art Directon: Molly Roark for l'étoile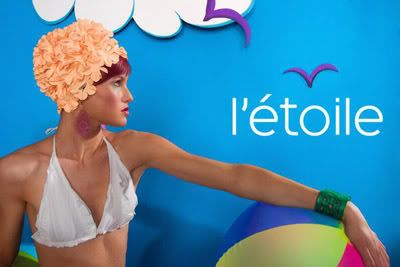 THURSDAY MARCH 5TH
First Thursday
@ Northeast Arts District
Various Locations
Minneapolis
5pm-9pm / Free
This is a serious First Thursday. So many art studios are open it would take all day to list them here, so we'll just say it's going to be epic. You've got four hours to hit five buildings, and then get to the Red Stag in time for happy hour and live music. Consider it spring training for Art-a-Whirl, so hustle!
CLICK THE IMAGE FOR THE ARTS DISTRICT SITE


THURSDAY MARCH 5TH
2009 Perspectives in Fine Arts Series
@ College of Visual Arts
173 Western Ave
St. Paul
6pm-8pm / free
Oh, little ol' St. Paul, you impress us so! Gary and JoAnn Fink are serious Minnesota art collectors who have amassed a sizeable art collection of nationally renowned artists including Sarah Moon, Sebastiao Salgado, and Doug and Mike Starn. Their museum "Louvre It Or Leave It" lends some photographs and sculptures from its drool-worthy archives to CVA this month. Through April 4th.
CLICK THE IMAGE FOR THE CVA SITE


THURSDAY MARCH 5TH
Inhabiting Earth
@ Red Eye
15 W 14th St.
Minneapolis
7pm / $14-$16
Wicked Sister Dance Theatre is one of the most inventive companies in the city. Known for their aerial choreography, this time the dancers wow us on land. Tonight they will premiere a new work with 20 dancers, and celebrate the connection of the human body to the physical world. Live music and an original sound composition accompany the show. Through March 8th.
CLICK THE IMAGE FOR THE WICKED SISTER SITE


FRIDAY ART PICK: KAREN LAMONTE
We want to eat, drink, and possibly sleep with, Karen LaMonte's work. We can't decide which. She casts life-size sculptures of clothing; the delicacies of drapery and fabric transformed into the fragility of glass. Recently she's been dabbling in unique process—sartoriotypes! Using presence just as much as absence, her work is brilliant and tactile. Buy a piece for your favorite bloggers! (Hint, hint)
CLICK THE IMAGE FOR THE KAREN LAMONTE SITE


FRIDAY MARCH 6TH (THROUGH SUNDAY)
MarsCon
@ Holiday Inn Select
3 Appletree Square
Bloomington
All day/All Night / $20 for one day pass, $55 for the whole weekend
There is nothing in the world we love more than a Science Fiction Convention. Well, ok, maybe puppies. We really love puppies. Anyhoo, we feel a deep kinship with nerds of all shapes, sizes, and light saber colors. Why? Well, for one, we grew up on all things sci-fi, and two, we were definitely not as cool in high school as we think we are now. That said, MarsCon is an event on this weekend's itinerary that we've been waiting impatiently for. Head to the Holiday Inn Select in Bloomington for an entire weekend devoted to nerdiness of unimaginable proportions. During the day, take in numerous panel discussions, lectures, gaming, films, demos, art shows, autograph signings, vendors and much more. You can even take a class on how to survive a zombie apocalypse, if you're so inclined. The best part of any sci-fi con worth its salt? The room parties. After the official convention activities wind down, the party rages! Bounce from themed room to themed room all night long as geeks of all castes serve up booze, entertainment, and enough weirdness and hilarity to keep you talking about it for weeks to come. Last time we went to a Sci-Fi Con, we didn't leave until 6am. You can even read about it HERE. You'll be hard pressed to find better company (or more cut-loose debauchery) than at MarsCon, we guarantee it. Costumes are DEFINITELY encouraged!
BONUS: Love Sci-Fi? Be sure to check out l'étoile's very own nerd night, JagerCon, every Tuesday at Clubhouse Jager. We'll be screening sci-fi classics on the big wall at 10pm each week. For more info, peep our Tuesday listing below or visit the JagerCon blog HERE.
CLICK THE IMAGE FOR THE MARSCON SITE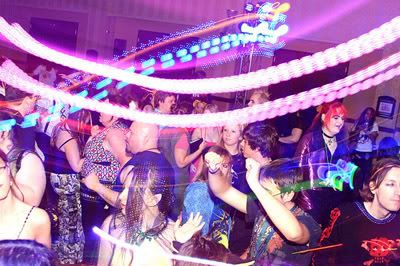 FRIDAY MARCH 6TH
Creative Blood
@ Altered Esthetics
1224 Quincy St NE
Minneapolis
7pm-10pm/free
Cool idea alert! Altered is showing art made exclusively by a creative family or a pair. How does one family member influence the other? Does creativity come through nature or nurture? Always one for innovative curatorial ideas, Altered Esthetics also hosts fun and eye-opening exhibits. Bring yo mama! Through March 28th.
CLICK FOR THIS ART EVENT AND MORE AT MPLSART.COM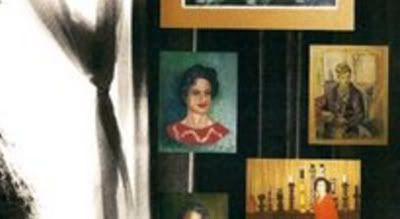 FRIDAY MARCH 6TH
Tableaux
@ Bryant Lake Bowl Theater
810 W. Lake Street
Minneapolis
7pm / $15, $13 with a Fringe Button
Morning rituals, relationship habits, the mundane aspects of work. If there's nothing we can change about the vicious ennui circle of everyday life, at least we can have a sense of humor about it. In Jaime Carrera's new work "Tableaux," the drudgery of life gets spruced up for entertainment value. And really, isn't everything better with a bit of cinematic song and dance? Tonight's performance puts a lighthearted twist on the mundane with an added element of tableaux. Featuring the films of Tyler Jensen and performances from Joshua Busick, Peter Hogan, Kimberly Lesik and Darcy Trunzo. Honestly, we'd get on board for anything Jaime Carerra related, and so should you.
CLICK THE IMAGE FOR THE BLB SITE


FRIDAY MARCH 6TH
Hotel
@ Kitty Cat Klub
313 14th Ave SE
Minneapolis
10pm / 21+/ Free
Grab your dancing shoes and adorn yourself with the finest in party attire because once a month, Dinkytown gets VIP access to Hotel, the hottest dance party in town — and everyone's invited! Join Ackerman as he pumps the jams with guest DJ and 2-step master, Gigamesh, to bring you, and your ears, the ultimate in remixes and sonic dance tracks. A no cover dance party never tasted so good!
CLICK THE IMAGE FOR MORE INFO


FRIDAY MARCH 6TH
Dirty Projectors
@ Walker Art Center's McGuire Theater
1750 Hennepin Ave
Minneapolis
8pm / $18 ($15 Walker members)
In the quest to keep music strangely compelling, Brooklyn's art rock ensemble, Dirty Projectors, are ahead of the game. Known for their unpredictable stage performance style and their collaboration with the brilliant David Byrne, the Dirty Projectors compile joyfully composed tracks with an eclectic soundscape. Tonight, join the Walker and sponsors 89.3 The Current and Vita.mn as they present the Dirty Projectors in a musical performance combining folk and world music, soul-pop sounds and "pygmy antiphonal vocals."
CLICK THE IMAGE FOR THE WAC SITE
photo by megha gupta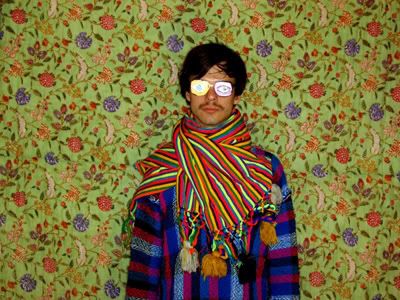 FRIDAY MARCH 6TH
Satisfied 1.9
@ Secret Location
9pm / $16 pre-sale, $20 door
Audiophonic mayhem is in store tonight as Uncensored Us host a techno-blast dance party featuring the best underground and internationally known DJs in the midwest. Blowing your mind with visuals from Timesquid, Math Static and Ocular Dreams and a decked out space with interactive décor by Cizetta and Unsensored Us, tonight's bash includes an electronic grab-bag of live DJ sets, from trance and happy hardcore, to breakbeat and electro synth power. DJ ESP, Centrific, Arahat and BadNraD are just a few of the tasty line-up morsels on the party menu.
Pre-sale tickets available at www.vitalculture.com. Visit www.uncensoredus.com the day of the event for venue information and directions.
Bonus: Stay tuned for part deux of this epic event on Saturday, April 4th.
CLICK THE IMAGE FOR THE UNCENSORED US SITE


FRIDAY MARCH 6TH
Get Cryphy! 14
@ First Avenue VIP Room
701 First Ave N
Minneapolis
10pm / 18+ / $3
Everybody knows party rockin' disco jocks Jimmy2times and Plain Ole Bill cut up the finest rap anthems and banging beats this side of awesome, as proved last month at their completely sold out first anniversary party. This time, the boys are joined in the VIP room by special guests So Gold and DJ Fundamentalist, so expect to sweat your ass off. And, um, party bus crews need not apply.
CLICK THE IMAGE FOR THE GET CRYPHY MYSPACE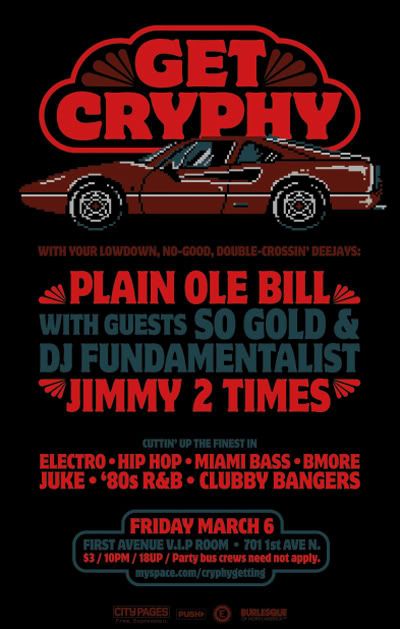 FRIDAY MARCH 6TH
Vigilante Justice
@ Aloft Hotel's WXYZ Bar
900 Washington Avenue S
Minneapolis
8pm / Free
Cousins Dom Davis (Dearling Physique) and Xavier Marquis will create the perfect ambient soundtrack to sip fancy martinis to. Browse the art of talented locals Justin James Sehorn, Mark Vomit, Jesse Draxler and more at Aloft Hotel's swanky WXYZ bar and be sure to vote for your favorite piece – the winning artist's work will become a permanent fixture on Aloft's wall of art.
CLICK THE IMAGE FOR MORE INFO
Art by Jesse Draxler


FRIDAY MARCH 6TH
Troma Video Release Party for Faggot
@ Stasius Place
2500 University Ave NE
Minneapolis
9pm / 21+ / $5
Even in this unshockable age, some bands can still flabbergast the best of us with their scandalous antics. Get tromatized by the spectacle that is FAGGOT, the self-proclaimed best band in Minneapolis! All-out insanity ensues as they celebrate the release of their new video, created by the debauchery lovin' crazy bastards at Troma Entertainment. Best Bitch in Show and Harsh Reality kick things off.
CLICK THE IMAGE FOR THE FAGGOT MYSPACE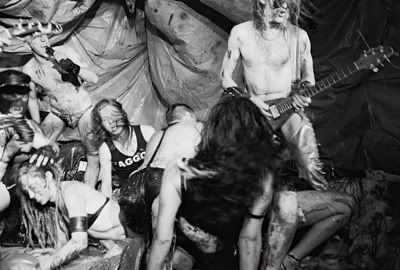 COOL LINK: FASHION FIGHT NIGHT REVIEW
Last weekend l'etoile cohorts and Digital Crush photographers Kate Iverson and Stephen Stephens were lucky enough to be invited to shoot Metro Magazine's Fashion Fight Night for next month's Scene + Seen section! Click below to check out Metro Fashion Editor Mary O'Reagan's review of the evening, complete with a ton of our pix, and be sure to snap up next month's issue for a full synopsis of the night along with three full pages of our event photos!
CLICK THE IMAGE FOR MARY'S FIGHT NIGHT REVIEW
Photo by Digital Crush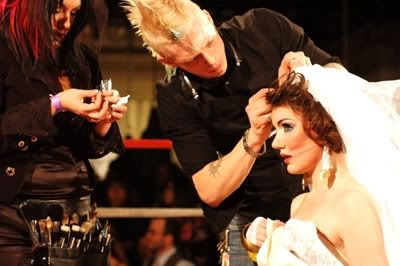 SATURDAY MARCH 7TH (THROUGH MAR 18TH)
3D Film Festival
@ Parkway Theatre
4814 Chicago Ave S
Minneapolis
While watching Dial M for Murder the other day, we thought, this could really use some spicing up…if only there were a way to feel more in the moment! Enter the Parkway Theater's Amazing Double Interlocking Polaroid System 3D Film Festival. For two weeks, those inventive eccentrics at the Parkway will screen six film classics in dual projector polarized 3D. Everyone looks better in blue and red glasses! Through March 18th.

SATURDAY MARCH 7TH
Pretty Please
@ Rosalux Gallery
1011 Washington Ave S
Minneapolis
7-11pm / Free
Artists Shawn McNulty and Scott Wenner believe that "before a work can challenge you, delight you, depress you, or repulse you, it must first have your undivided attention." With this philosophy in mind, the artists have devoted an exhibit strictly to aesthetically pleasing work, designed to catch your eye in the most charming way. With simple compositions and abstract layout, McNulty draws visual attention to vivacious color schemes and subtle techniques, while Wenner explores the architectural landscape of geological history through ink and oil paintings. You might just get a palate full of ornately "pretty" pieces, but only if you ask nicely. The Pretty Please exhibit runs until March 31st.
CLICK FOR THIS ART EVENT AND MORE AT MPLSART.COM


SATURDAY MARCH 7TH
Vegan Cocktail Party
@ Fast and Furless
2615 E Franklin Ave
Minneapolis
7pm-9pm / free / 21+
Fast and Furless (the city's ultimate vegan emporium) hosts a cocktail party this evening with cosmopolitans, canapés, and people passionate about food and animal rights. Here's your chance to meet like-minded folks, learn something, and even do a little shopping. Networking is encouraged tonight, so if you have something to talk up, or want to get connected with those that do, at 8pm there will be 30-second-speed-promotion time. Cool!
CLICK THE IMAGE FOR THE FAST AND FURLESS SITE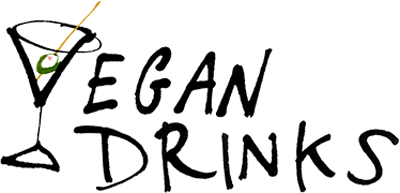 SATURDAY MARCH 7TH
Maria Isa & Romantica
@ Red Stag Supper Club
509 1st Avenue NE
Minneapolis
10:30pm / Free
As the last weeks of winter drag on and on, people around these parts start to get a touch of the crazies. What do you do to combat the hysteria brought on by spending too much time indoors? Thankfully, our friends at the Red Stag have a sizzling solution – Cabin Fever! A late night music series every Saturday in March featuring happy hour food and drink specials, and most importantly, the red-hot jams of Maria Isa, and the warm, cozy sounds of Romantica.
CLICK THE IMAGE FOR THE RED STAG SITE
Photo by B-Fresh Photography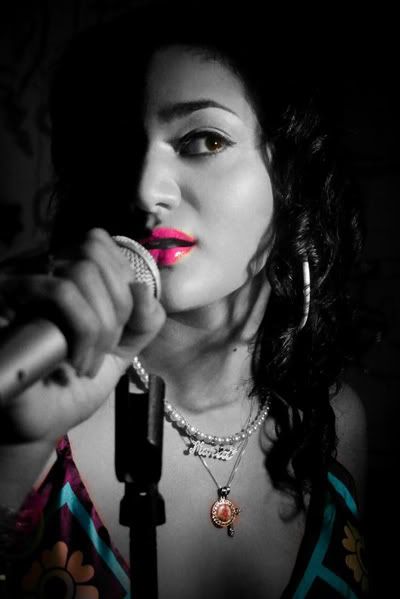 SATURDAY MARCH 7TH
The Last Dragon featuring Gospel Gossip
@ The Uptown Theater
Lagoon & Hennepin Ave
Uptown
11:45 doors / $9
The Uptown Theater continues its epic midnight movies and music series tonight with a bad ass line up. Hot local rockers Gospel Gossip kick things off with live music starting around Midnight, followed by a screening of hilarious 1985 kung fu cult classic, The Last Dragon.
WIN BIG: E-mail kate@letoilemagazine.com with "UPTOWN" in the subject line, along with your full name to be entered to win a pair of tickets to this screening! Winners will be notified by e-mail by Friday, and names will be on a list at the box office for Saturday's midnight screening.

SUNDAY MUSIC PICK: THE XX
The incredibly tender age of London's four-piece, The xx, isn't the only thing that has been attracting attention to these hopefuls, although for 19-year-olds, their mature, slow-jam style is quite impressive. But it is their obviously comprehensive and esoteric musical tastes – lifting lyrics from Missy Elliot and covering forgotten 80's tracks – that sets The XX apart from other electronica outfits. The band teeters on the brink of new wave/folk-pop, incorporating simple Casio keyboard parts, drum machine beats and catchy guitar riffs with breathy, sweet and at times bluesy vocals -think a male and female Coco Rosie duet. Their heartbreaking, soft cover 80's band Womack & Womack's "Teardrop," is such an undetectably unique remake that it sounds more like an Everything But the Girl ballad than it's original upbeat electro-funk version. Surprisingly, these prodigy darlings only have a 5-track demo floating around, but look for a full-length album to be released in September.
CLICK THE IMAGE FOR THE XX MYSPACE