We are crossing our fingers and toes that the snow is gone for good and that only bright sunny days lie ahead. Could it be that lovely Spring is actually arriving ahead of schedule? Either way, we plan to thoroughly enjoy the weekend, which is predicted to hover around 50 degrees through Sunday. Treat yourself to an eclectic blend of theater, live music, and art — or just take a stroll around one of our cities' fine lakes with your besties. Tis the season, after all!
xo-l'étoile
Photo: Amy Pierce Art Direction: Molly Roark for l'etoile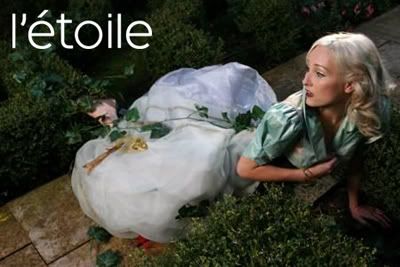 THURSDAY MARCH 19TH

Casey John Opstad Opening
@ Sebastian Joe's
1007 Franklin Ave
Minneapolis
7pm / Free
Minneapolis by-way-of Brooklyn artist Casey John Opstad has provided the walls of Sebastian Joe's with a fine selection of drawings and paintings of the urban landscapes of his two beloved cities. Taking the viewer through emotional reactions to his subject matter, Opstad's paintings explore his own curiosity and role in places that often feel too big and overwhelming. The opening reception will include free coffee and doughnuts, and who can resist a heaping scoop of Sebastian Joe's ice cream on a nice spring evening!
CLICK FOR THIS ART EVENT AND MORE AT MPLSART.COM



THURSDAY MARCH 19TH
Living Arrangements
@ The Uptown Theater
2906 Hennepin Ave S
Minneapolis
7pm / $8
You know how it is — you move into a new apartment and there are a million problems no one told you about. Try being a vegan couple with a carnivorous werewolf living in your attic! Tonight's premiere gives you the chance to win a corpsehead, watch horror cult figure Mark Borchardt in action, and learn all you need to know about living alongside blood-thirsty creatures of the night.
Bonus: l'etoile's own Lacey Prpic-Hedtke makes a cameo in this flick!

THURSDAY MARCH 19TH

Cat on a Hot Tin Roof
@ Bedlam Theater
1501 S. 6th St.
Minneapolis
7:30pm / $15
Mendacity, betrayal, greed, homosexual undertones and family crisis all covered in a two and a half hour melodrama? We smell a Tennessee Williams production. Local experimental theater company, Lamb Lays with Lion, presents their rendition of Cat on a Hot Tin Roof, the tumultuous classic of the break-down of a marriage between an alcoholic ex-football star, Brick, and his guilt-ridden, ostentatious wife, Maggie "The Cat." The only thing hotter than the Southern weather back drop in this play, is the malicious, raw dialogue and sexual innuendos that were made famous on-screen by Elizabeth Taylor and Paul Newman. This production runs through April 5th and offers a noon brunch during its Sunday performances. Visit the Bedlam Theater website for a full performance times schedule.
CLICK THE IMAGE FOR THE BEDLAM SITE


THURSDAY MARCH 19TH
Slap!
@ Kitty Cat Klub
4th & 14th
Dinkytown
10pm / Free
Get smacked by the snazzy sounds of sister DJ duo Tendercakes and suave record slayer Millions Billions tonight at the Kitty Cat Klub! This month feel the sting as special guest DJ Anton blows up the dance floor with his cache of carefully curated beats. As always, Slap will include: Jamz, Drinks, Dancing, Laffs, Djs, Photos, Kisses and lots o' SLAPS!
Sponsored by l'étoile magazine!
CLICK THE IMAGE FOR THE FACEBOOK EVENT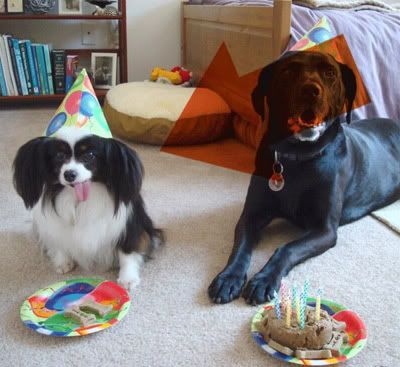 FRIDAY ART PICK: EDITH KOLLATH
We've all loved a book to the point of emotional attachment. Edith Kollath takes this feeling one step further with her "Breathing Books." A German artist at the crossroads of art and technology, her books caused a scandal when confiscated by the Transportation Security Administration, making her yet another artist misinterpreted as a potential terrorist by security culture. Her work challenges how we think of and treat inanimate objects, but also, after the TSA debacle, what the authorities find noteworthy and alarming.

Things – Edith Kollath Creates Books that Breathe from Bre Pettis on Vimeo.

FRIDAY MARCH 20TH
L'âge du fer
@ Frank Stone Gallery
1224 2nd St. NE
Minneapolis
5-9pm / Free
Frank Stone hosts an opening reception for L'âge du fer (French for "Iron Age")featuring the solo work of local artist Rabi Sanfo. As a Burkinabe artist who immigrated to MPLS in 2004, Sanfo's welded sculptures and furniture are inspired by African tribal art and incorporate generation fables and culture into decorative displays of metalwork. Sip a glass of wine and enjoy the music of local progressive rock band, Until the End, as you explore the enticing work of this iron-fisted designer. Runs through March 29th with gallery hours Thursday-Sunday noon to 5 PM.
CLICK FOR THIS ART EVENT AND MORE AT MPLSART.COM


FRIDAY MARCH 20TH
The Road: Paintings by Torey Bonar
@ Cliche
2403 Lyndale Ave S
Minneapolis
7pm-10pm / Free
Fashion and art mix it up tonight with help from DJ Talk Radio. Torey Bonar's abstract paintings look great with local fashion designers work, and those hors d'oeuvres you'll be dunking in your wine make the night even more divine. You've seen her work on sister Haley's album, "Big Star," and at this rate, she's set to become one in her own right.
CLICK THE IMAGE FOR THE CLICHE SITE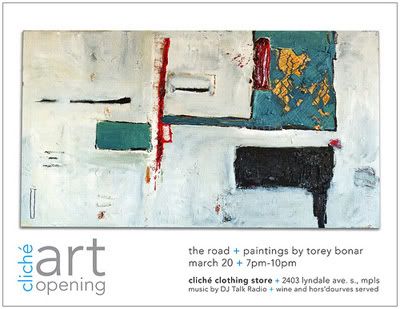 FRIDAY MARCH 20TH
Honeymoon
@ First Ave VIP room
701 1st Ave N
Minneapolis
10pm/$3 with RSVP, $6 at the door/18+
Jealous of those colorful dancers in all the party pics? Get down to the VIP room and be in one yourself. DJs come from miles around to co-host the Moongoon's themed monthly party — this month Four Color Zack treks from Seattle to burn up the dance floor with Banger & Banger of Trainwreck Records. This month's theme is medieval times, so keep dragons and castles in mind when dressing for tonight — that wizard cape you bedazzled isn't going to wear itself!
CLICK THE IMAGE TO RSVP TO HONEYMOON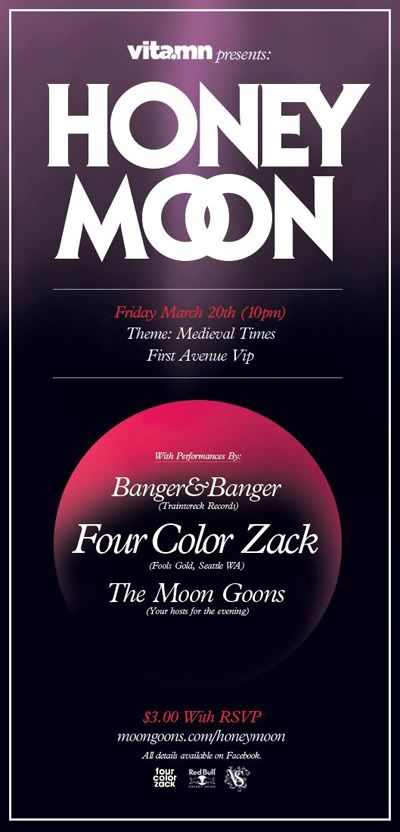 FRIDAY MARCH 20TH
Chemistry Set/Popcycle/UberScenester/Bernie King
@ Stasius
2500 University Ave NE
Minneapolis
9pm / $5
Friday nights are for rocking out, and tonight is as peppy as ever with a fun pop-punk lineup. Chemistry Set gets ready for their new album, Popcycle keeps it melodic, and UberScenester gets you hopping. Happy music for spring!
CLICK THE IMAGE FOR THE STASIUS SITE


FRIDAY MARCH 20TH
Dollhouse
@ The View
2730 W Lake St
Minneapolis
10pm / 21+ / $8
Dollhouse Minneapolis has given the Twin Cities' waning lesbo nightlife a much-needed shot in the arm. The monthly party, which features everyone's fave female DJ duo Tendercakes and burlesque performances from the infamous Tomahawk Tassels, is swank enough to pull in a diverse spectrum of pin-up girls, faux-hawks, hipster 'bos, celesbians, and even a smattering of boys — instead of the old-school Melissa Etheridge T-shirt-wearing crowd. Stop down to the View to enjoy drink and app specials, get your picture taken with a Pin-up, or spy on your ex. Dollhouse is now the city's hottest and wildest lesbian shindig. We only wish it happened more often.
CLICK THE IMAGE FOR THE DOLLHOUSE MYSPACE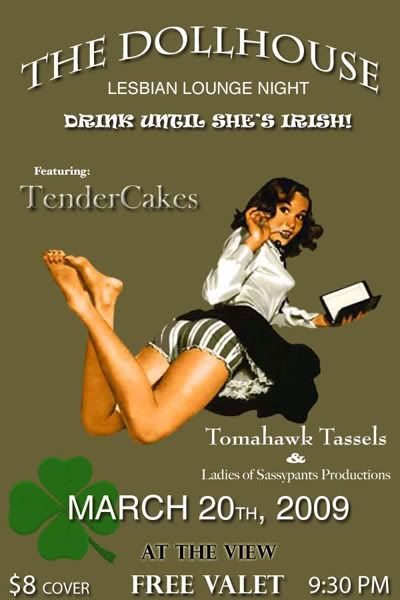 COOL LINK: SEVNTHSIN IPHONE APPS
That's right everyone! Sevnthsin is having a sale on iPhone Application design and development! The world is going mobile, and what better a way to engage your audience and reach millions than to craft your own customized application for the nation's most popular phone and bring your campaign ideas into this exciting new platform? Owner Jamey Erickson tells us that "iFart" is the top paid iPhone app in the iTunes store, and we're pretty sure you can come up with a better idea than that! Drop Sevnthsin a line at app@sevnthsin.com to get in on this special sale.
CLICK THE IMAGE FOR THE SEVNTHSIN SITE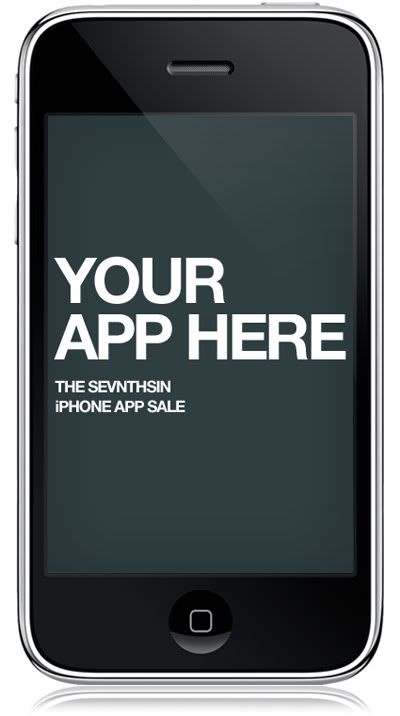 SATURDAY MARCH 21ST
Mistress Ginger Junkyard Spectacular
@ Bryant Lake Bowl
810 W Lake St.
Minneapolis
10pm/$15
Dance + debauchery + glitter + surprise guest Irita Foucault = the cabaret equivalent of an awesome junkyard. Singing and dancing their way into performance fame, these two kick off the first production of Junkyard Theater with a bang!
CLICK THE IMAGE FOR MORE INFO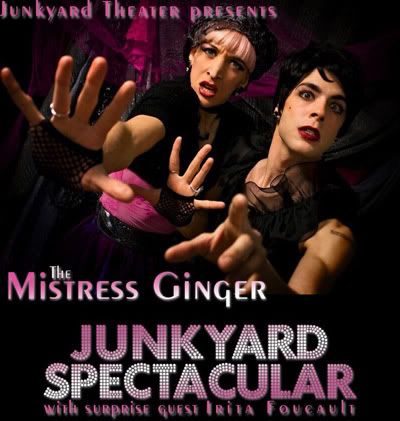 SATURDAY MARCH 21ST
Figure in the Landscape
@ Umber Studios
3109 E. 42nd St.
Minneapolis
8pm / Free
The vast, empty landscape of the rural South Dakota Badlands can be epically introspective, the perfect background for a series of intimate photographs, an element the sixteen artist involved in Figure in the Landscape took full advantage of. Out of a vision quest that started with a five-day retreat/workshop in the heart of this sacred region, twelve photographers and four models collaborated to create an evocative, visual dramatic portraiture celebrating the human form, wildlife and the environment. The opening reception premiers tonight with a show running through April 6th.
CLICK FOR THIS ART EVENT AND MORE AT MPLSART.COM


SATURDAY MARCH 21ST
The Spring of Sam
@ Ritz Theater
345 13th Ave NE
Minneapolis
8pm / $15
Electric Arc Radio presents a two-part show where Spring goes serial and comic misadventure spirals surreality out of control. The tale of literary roommates whose minglings with odd characters can only be summed up in saga form, The Spring of Sam creates a world of confusion, chaos and quick wit humor in the style of live radio drama. The shows boast a performance featuring beer, dancing, loud radio sound effects, beauty and love. For $5 off, witness tonight's performance and part deux of the series on Saturday, April 11th.
CLICK THE IMAGE FOR THE ELECTRIC ARC SITE


SATURDAY MARCH 21ST
DJ Bach
@ Kitty Cat Klub
313 14th Ave SE
Minneapolis
9pm / 21+ / Free
When it comes to throwing a great dance party, quality selections are far more important than superhuman DJ skills. That's why DJ Bach keeps the kids on the floor with his body rockin' sets of house, trance, techno, and experimental grooves whenever he steps up to the decks. Join him at the Kitty Cat Klub to experience this hard hitting l'étoile fave for yourself!
CLICK THE IMAGE FOR THE KITTY CAT SITE


SATURDAY MARCH 21ST
Scarface featuring Muja Messiah
@ Uptown Theater
2906 Hennepin Ave
Minneapolis
Doors at 11:45pm / $9
Being bad never felt so good. Oliver Stone's crime drama following the life of an 80's drug lord, screens tonight at the rowdy hour of midnight. In this cult classic gangster Tony Montana rises to the top of the criminal underground while copious amounts of cocaine and violence heat up the screen, not to mention Al Pacino and Michelle Pfeiffer at their all-time sexiest. The film developed a cultural following for its quotable one-liners, memorable movie posters, Miami mobstyle clothing, Giorgio Moroder music and its general bad-assness — especially influencing the hip hop scene. And what better way to introduce the film than with a performance by local rapper, Muja Messiah (who in our opinion is a lot hotter than Tony Montana!)
WIN BIG: E-mail kate@letoilemagazine.com with "UPTOWN" in the subject line, along with your full name to be entered to win a pair of tickets to this screening! Winners will be notified by e-mail by Friday, and names will be on a list at the box office for Saturday's midnight screening.

SATURDAY MARCH 21ST
HellO?Repeat.
@ 2953 Bloomington Ave S.
(Above the old Cafe Fusion)
Minneapolis
11 p.m. / $10 (arrive before 1am to ensure entry)
There's nothing like an all night dance party to liven up the weekend. Join the seasoned secret party throwers of Timefog this evening for a killer lineup of deep dub and minimal house and techno. Featuring Casey Borchart, Jacob Hoffman, Jesse Jakob, Centrific, JamesPatrick, Andy Fargo — and super special guest, Berlin's own Bruno Pronsato.
Wondering what a Timefog is? The guys put it most poetically:
Terrible gibberish. Splintered memories…
looming up out of the time fog.
– [ Tape Rewinding ]
– Just press play.
This is it, the American Dream.
We're sitting
on the main nerve right now.
CLICK THE IMAGE FOR THE BRUNO BRONSATO SITE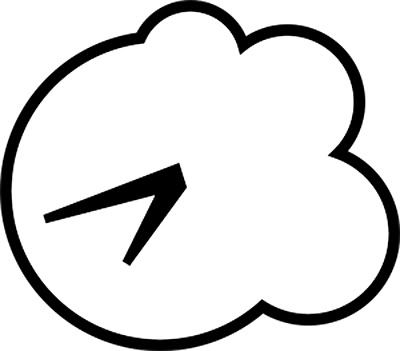 SUNDAY MUSIC PICK: SAILOR MARTIN
An "unspeakably vile, pierced and tattooed ventriloquist dummy" musician? No, it's not another Fox TV talent search! MPLS-based Sailor Martin (a.k.a. Max Sparber) has been sharing his bad-mannered flavor, remixing vintage films and songs for our entertainment since 2007 — and finally, after much anticipation, he's released a full-length album. With 15 hilarious tracks jam-packed with paradoxical melodies, innuendo filled lyrics and sinful topics, the 30-minute playlist includes such future hits as "Why Are Women So Afraid of Seamen?" and "I'm Not as Drunk as You Think I Am." Download this doozy for free and get ready to laugh your ass off. After all, as the website claims the taste of "50000000 Sparber Fans Can't Be Wrong."
CLICK THE IMAGE FOR THE SAILOR MARTIN SITE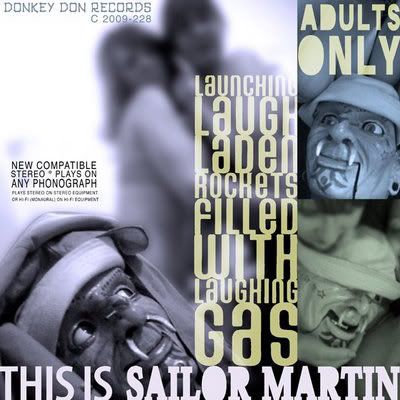 SUNDAY MARCH 22ND
Cloud Cult DVD Sneak Preview
@ The Varsity Theater
1308 4th St SE
Minneapolis
6pm / All Ages / $5
For the last few years, documentary filmmaker John Paul Burgess has been following local indie-rock band Cloud Cult, gathering material for No One Said It Would Be Easy, a biographical take on Cloud Cult's epic journey over the past decade together — and their personal stories of grief and redemption along the way. Echoing the emotional catharsis required of a Cloud Cult performance, the film ebbs and flows, is filled with soaring highs and crushing lows, and is about what happens when a group of people commit to something much larger than themselves. The film drops in stores April 21, but you can preview it along with the band, their friends, family, and fans at the Varsity Theater on Sunday night.