We can't help but notice that during the colder months, there seems to be a camaraderie between Minnesotans that you just don't find anywhere else. Whether it's driving a friend to the impound lot at 7 a.m. when their car's been towed during a snow emergency, or simply congregating in large, jovial groups for dancing and drinks to stay toasty; our local brethren knows how to survive the snowy season in style. Last week's mini-blizzard has since melted away, but that doesn't mean you still can't chum around with the best of them this weekend!
xo-l'étoile
Art from l'vaults by our friend Molly Butterfoss, 2007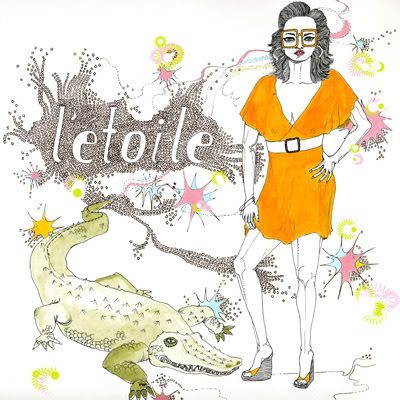 THURSDAY FEBRUARY 26TH
Target Free Thursdays
@ Walker Art Center
1750 Hennepin Avenue
Minneapolis
5pm-9pm/ Free
Tonight's festivities at Target Free Thursdays include the music films of Derek Jarman. Known for his oppositional cinema and unique shooting style, Jarman achieved groundbreaking status with atypical adaptations and experimental narratives. Jarman's intensive and eclectic work includes the cult classic Jubilee featuring Adam Ant, the sexually charged politics of Sebastiane and music video collaborations with artists Marianne Faithful and The Smiths. Arrive early and stay late because tonight the Walker offers a plethora of fantastic interactive attractions including the gallery tours of the new Elizabeth Peyton exhibit; a film and music presentation by the Walker Teen Art Council entitled 13 Most Beautiful Young Artists; as well as lectures, a book reading and films.
CLICK THE IMAGE FOR THE WALKER SITE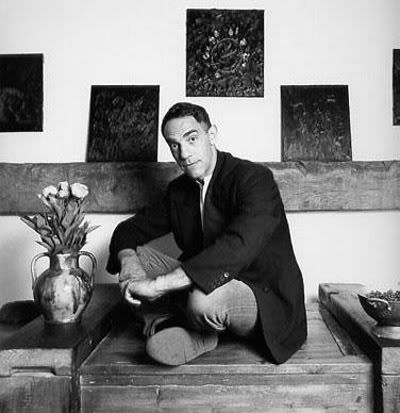 THURSDAY FEBRUARY 26TH
Rockin' Raffle Photo Extravaganza
@ Turf Club
1610 University Ave
St. Paul
9pm / $5
Sure, your art collection is impressive, but how much photography do you own? What? Not enough? The students and staff of the MCTC photography program will remedy that. Tonight at the Turf Club you can buy raffle tickets for a buck, win some killer art, and listen to The Plastic Chord, Gospel Gossip, Gay Witch Abortion and Royal Doomed. Art + Music + Drinks = a great Thursday night.
CLICK THE IMAGE FOR THE FACEBOOK EVENT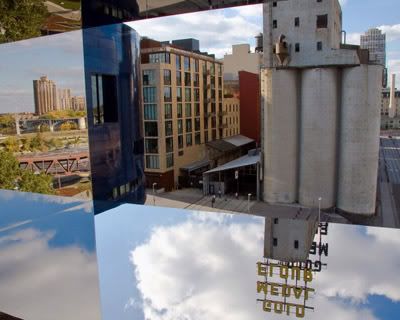 FRIDAY ART PICK: LEON MARK
Remember the art for Hole's Live Through This album with the disheveled prom queen in smeared make-up, looking a bit psychotic? Now imagine that picture chic-ed up, male and overtly sexual and you have the work of British photographer Leon Marks. Part innocent, part troubled youth, Mark's images look more like stills from a Gus Van Sant film rather than manually shot frames. It is this masculine Lolita, homoerotic, 70's home made movie quality that makes his work so voyeuristic and physical. Influenced by 70's surrealist photographer Bernard Faucon, and the characters of authors Bret Easton Ellis and Dennis Cooper; Mark uses glacier blurred techniques and vivid color balances to enhance the tableaux scenes of emotional detachment and apathy of his teenage models — in a stylistic way of course. Check out his work featured in fashion/art zines, Dazed and Confused and Dazed Japan. And be on the look out for artist collaborations.
CLICK THE IMAGE FOR THE LEON MARK SITE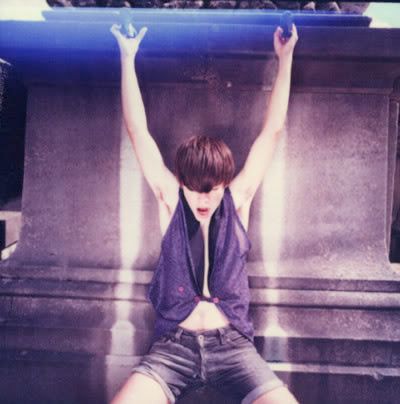 FRIDAY FEBRUARY 27TH
Cargo
@ Franklin Art Works
1021 E Franklin Ave
Minneapolis
6-8pm / Free
It's easy to forget how all our slap bracelets and coconut milk makes its way from point A to point B. New York-based photographer Shuli Hallak is fascinated with the shipping world. Using a 4×5 camera, she's photographed the New York Container Terminal for years, which resulted in this spacious, cinematic photos. Through March 21st.
CLICK FOR THIS ART EVENT AND MORE AT MPLSART.COM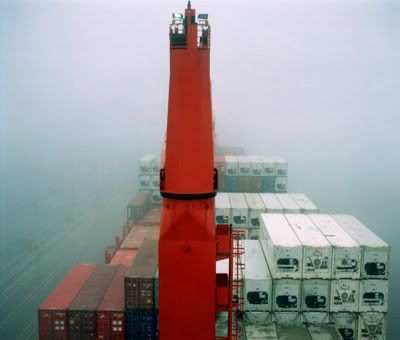 FRIDAY FEBRUARY 27TH
Zen and the Art of Motorcycle Maintenance
@ Sean Smuda Studio
2948 Chicago Ave S Buzzer #08
Minneapolis
8pm / Free
Until the mid-seventies, motorcycles and metaphysics weren't exactly synonymous with each other, but the release of Robert M. Pirsig's, Zen and the Art of Motorcycle Maintenance, changed all that. The novel is a philosophical narrative of a 17-day motorcycle journey the author made with his son where the physical act of manually repairing his during the ride leads to a soul-searching thesis. A blend of Eastern and Western philosophy, Pirsig's view was that using creativity and intuition one could increase the quality of life and solve basic problems. Regarded as one of the most widely read philosophy books, Zen and the Art of Motorcycle Maintenance is the spiritual manifesto of the baby boomer/Hell's Angels generation. Join local writers as they celebrate the 25th anniversary of the novel by reading favorite passages and sharing works inspired by the book, in Zen-like manner. The film "On the Road with Robert Pirsig," which takes a glimpse into the life of the author and interviews with characters from the book, will be screened following the readings.
CLICK THE IMAGE FOR THE FACEBOOK EVENT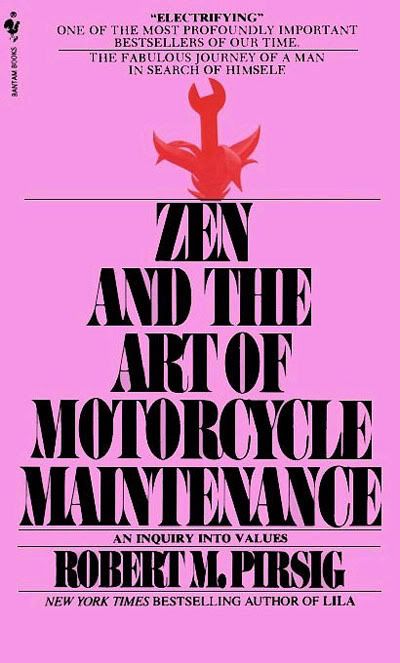 FRIDAY FEBRUARY 27TH
France Has the Bomb CD Release
@ The Hexagon
2600 27th Ave S
Minneapolis
9pm / 21+ / Free
Some bands need no explanation. They pop because they pop. They rock because they rock. Such is the case with the unfuckwithable France Has the Bomb. Taking post-punk to the garage, FHTB slap some grit on the concept of pop-tinged guitar heavy rock & roll with the release of their new 7", Invisible Angle – a surefire killer with tension strung like telephone wire and a powerful rumble of bass underneath. Combined with a line up of can't miss openers, including the Box Elders who have crafted some of the purest vintage pop sounds we've heard all year, things are bound to get crazy.
CLICK THE IMAGE FOR THE FHTB MYSPACE


FRIDAY FEBRUARY 27TH
Bomp!
@ Bedlam Theater
1501 S. 6th St
Minneapolis
10:30pm / 18+ / $3
The boys of Burlesque continue to light up Minneapolis nightlife with their notable DJ lineups, inclusive vibe, and creative approach to partying. Week after week, they pack the Triple Rock with bodies eager to dance, and are taking that spirit to the Bedlam Theater the last Friday of every month with BOMP! The new, wildly popular monthly dance party. BOMP! will continue to feature all of your favorite DJs from Honeymoon, Too Much Love, Triple Double, Get Cryphy, Street Sounds, Hot Pants and more. And if that doesn't make your night, the late night happy hour menu is sure to keep you properly hydrated while dancing the night away.
Proudly Sponsored by l'étoile magazine!
CLICK THE IMAGE FOR THE BEDLAM SITE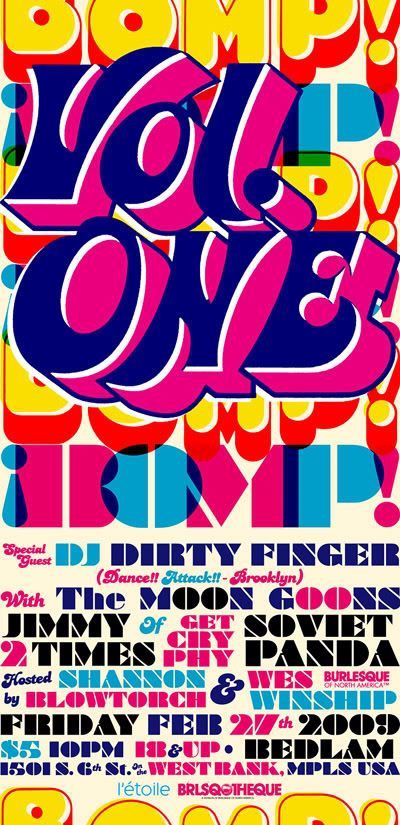 FRIDAY FEBRUARY 27TH
Collision
@ The Loft above Barfly
711 Hennepin Ave.
Downtown Mpls
10pm / 18+ / Free
Techno party crew, Particle People, step it up a notch from their regular Saturday night throw down at the VIP Room with tonight's kick off of Collision. Featuring New York phenom Derek Plaslaiko, who's been heralded as "New York's Best Techno DJ" by the Village Voice, with opening sets from locals Jesse Jakob and Particle People. Plaslaiko is touring in support of Spectral 50, a compilation released by Spectral Sound, so get thee to the Loft for the live version, if you know what's good for you.
CLICK THE IMAGE FOR THE PARTICLE PEOPLE MYSPACE


FRIDAY FEBRUARY 27TH

Stepa's Mixdown
@ Wrinkle Warehouse
2510 Washington Ave N
Minneapolis
9pm-5am / 18+/ $10 Advance, $15 at the Door
How do you get people pumped about the release of your new mixtape? Throw them an all night warehouse party! That's just what Stepa's Mixdown plans to do tonight with a premier release party hosted by High Grade System featuring DJs Druski Task Rock, Bumpyscrew, 3 King Sound System and Kulcha Human in a powercore mash-up of Reggae, Hip-Hop, Jungle and Dubstep. Dance the night away and be the first to get your hands on hot copies of the Kulcha Human's 2 hour ultra mix. BYOB means you provide the treats, while they provide the beats.
Get your tickets in advance at Vital Culture below!
CLICK THE IMAGE FOR THE VITAL CULTURE SITE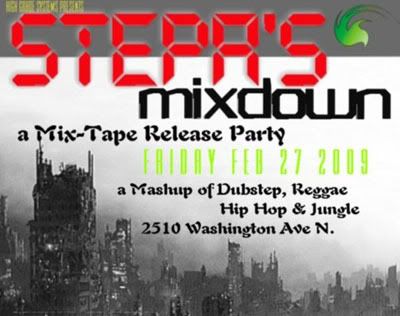 COOL LINK: ART SHANTY PHOTOS
l'étoile correspondent and Digital Crush Photography homeboy Stephen Stephens just posted his huge collection of photos from the Art Shanty Project. Who knew a shiny, mirrored ball could make for such interesting photos on a frozen lake? We give these pix 20 thumbs up.
CLICK THE IMAGE FOR THE DIGITAL CRUSH SITE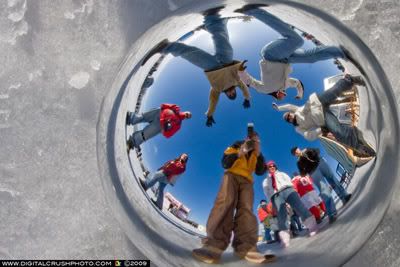 SATURDAY FEBRUARY 28TH
Renegade Book Sale
@ Northrup King Building
1500 Jackson St. NE, 3rd floor, #350
Minneapolis
10am-4pm / Free
l'étoile hearts books! Imagine vintage books, art books, old and out of print books from years of book dealing and collecting. This is going to be good, people, so bring your checkbook and your scavenging eye. And while you're there you may as well peruse the sweet selection of CDs, DVDs, and good old fashioned VHS tapes. Betty Scagnetti will be on hand, selling her clothing and accessories, and Andree Tracey will offer prints and collages. Go ahead, stimulate the economy!
CLICK THE IMAGE FOR THE NORTHRUP KING SITE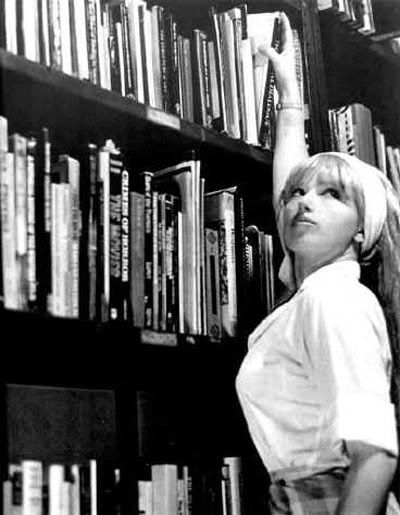 SATURDAY FEBRUARY 28TH
Familia Grand (Re)Opening
@ Familia Skate Shop (New Location!)
2833 Hennepin Ave S
Minneapolis
12pm-6pm / All Ages / Free
Everyone's fave skate shop is moving to Uptown! Check out Familia's new digs as they open the doors to their new store on Saturday. To celebrate this grand occasion, they're throwing a full on party and blow-out sale all the live long day. Here's the skinny: all shoes and apparel are a whopping 50% off! There's even an art show featuring new work by Todd Bratrud, and live music provided by DJ Cerebral Paulsen. Congrats on your new digs, boys!
BONUS: See our listing below for deetz on the Familia/Millz Billz/Tendercakes after party at the Red Stag!
CLICK THE IMAGE FOR THE FAMILIA SITE


SATURDAY FEBRUARY 28TH
Art at 801!
@ 801 Lofts
801 Washington Ave N.
Minneapolis
6pm-9pm/free
You've been wanting to see what the 801 Lofts were like, so get down there, munch on some hors d'oeuvres, grab a drink and check out three amazing artists: Robyn Awend on the first floor, Suzanne Kosmalski on the second, and Paul Seidler on the third. Maybe once you're there, you'll realize you not only need a bunch of art, but a loft in 801 to put it in! (We wish.) Runs through May.
CLICK FOR MORE ART EVENTS AT MPLSART.COM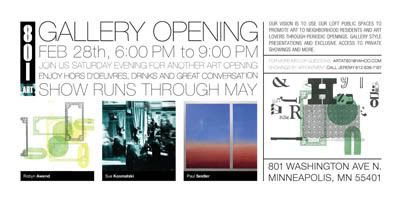 SATURDAY FEBRUARY 28TH
P.O.S.
@ First Ave
701 First Ave N
Minneapolis
6pm / All Ages / $10
Local hip-hop powerhouse P.O.S delivers a stylized brand of hip hop that pulls upon punk rock foundations as it tears its way through the listener with razor sharp delivery and dark, dexterous lyrics. The swaggering beats, the urgent banter; P.O.S. means nothing but business the moment he strides to the mic. His phenomenal third release, Never Better, sees him quickly rising to the top of the Rhymesayers roster, a fact agreed on by critics and listeners alike. He's performing this time accompanied by producer Lazerbeak, DJ Plain Ole Bill, and two of Doomtree's finest MCs, Sims and Mictlan. Arrive early, this will surely sell out.
BONUS: Never Better cover art (pictured below) was made by Hardland/Heartland artist Eric Carlson (see listing below this one for the H/H art opening, Our Starry Universe).
CLICK THE IMAGE FOR THE P.O.S. MYSPACE


SATURDAY FEBRUARY 28TH
Our Starry Universe
@ Art of This Gallery
3506 Nicollet Ave
Minneapolis
7-11pm / Free
Throw on a space suit and prepare for departure because tonight's opening reception is taking you through the dimensions of an artistic galaxy, and you won't even have to chow down space food. A collaborative show between our fave locals Hardland/Heartland and visiting artist Monica Canilao, Our Starry Universe is an introspective and visual journey into a cosmic place often beyond our reach and our grasp. Using mixed media, painting, sculpture, video and performance; the artists have created an exhibit to explore their personal visions on the universal subjects of philosophy, life and culture. Runs through March 22nd.
CLICK FOR THIS ART EVENT AND MORE AT MPLSART.COM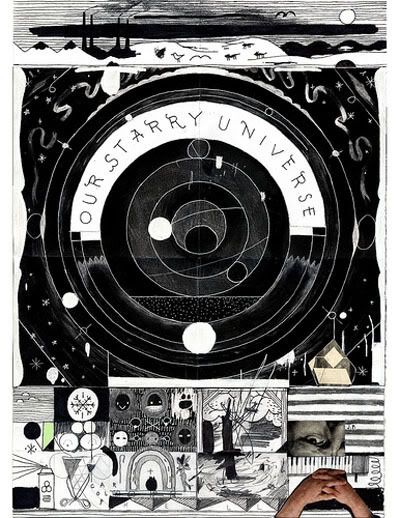 SATURDAY FEBRUARY 28TH
Minimum Wage: 40 Paintings by Lizardman
@ Stevens Square Center for the Arts
1905 3rd Ave S
Minneapolis
6:30pm-10pm/free
Oh, what fun! Tonight's show is a name-your-own-price for a painting, and you can take it home, as long as it's above the federal minimum wage ($6.55). Artist Matt Wells has painted 40 pieces in an attempt to get people thinking: How much is art worth? Is it worth more than a ham (or veggie) burger? Should the artist get paid for their ideas, or just the materials used in the production of a piece? All artwork is first-come, first-served, so hurry! With music by The Spent .50's, The Vignettes, and Ghostface Cow.
CLICK FOR MORE ART EVENTS AT MPLSART.COM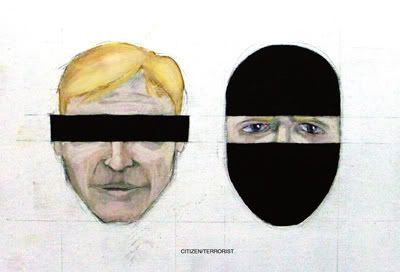 SATURDAY FEBRUARY 28TH
Sirly Girly Show
@ Bryant Lake Bowl
810 W. Lake St.
Minneapolis
10pm / 21+ / $15 advance / $18 day of show
Mix the best of burlesque and drag, throw in a dash of speakeasy ambience, and ta-dah, The Sirly Girly Show, the new sexy, saucy, sultry, bawdy, boozy, randy, racy revue at Bryant Lake Bowl. Warm your cockles at this tassel-twirling extravaganza that marries the royalty of drag and burlesque, staring acid-tongued spit fire Foxy Tann and the moody sexiness of The Gentleman King. Who knows what kind of debauchery awaits!
CLICK THE IMAGE FOR THE BLB SITE


SATURDAY FEBRUARY 28TH
Millions Billions & Tendercakes
@ Red Stag Supper Club
509 1st Avenue NE
Northeast Mpls
10 p.m. / Free
We're not sure what to exactly call this party, other than a full on dance melee. Uniting two fronts this evening, the Red Stag plays host to after parties for both Familia's Grand Re-Opening AND the "unofficial" post-party for METRO Magazine's Fashion Fight Night (which has been sold out for weeks, hence the absence of a listing). The undisputed party rockers of the evening are l'étoile besties Millions Billions and Tendercakes, who will spin sexy jams til the break of bar close.
CLICK THE IMAGE FOR THE RED STAG SITE
Photo by Erin Nicole Johnson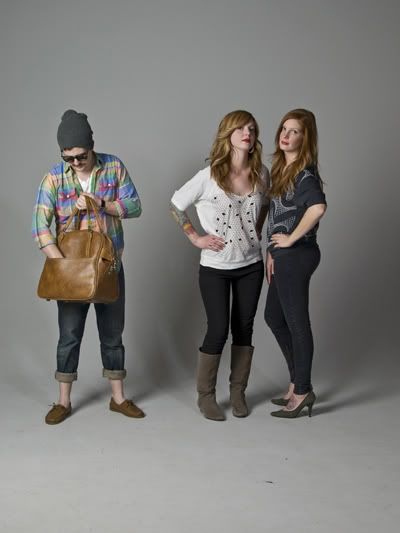 SATURDAY FEBRUARY 28TH
Gerald Prokop
@ Fort Awesome
Minneapolis
9:30pm / Free
A place called Fort Awesome is a place we want to be. Defending awesomeness from the ongoing persecution, Gerald Prokop plays tonight with a real drummer, which is a big deal, if you've ever had the pleasure of rocking out to his folksy rock. He's also got the lovely Sarah Walsh on backup vocals and keys. This is going to be a show not to miss for all y'all local music lovers, especially those of you in the know about awesomeness. With Ficshe, TPP, and Angry Feminists.
CLICK THE IMAGE FOR LOCATION AND INFO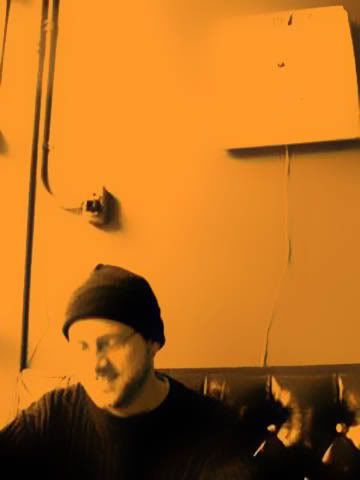 SATURDAY FEBRUARY 28TH
Attitude City
@ Clubhouse Jager
923 Washington Avenue N.
North Loop
10pm / 21+ / Free
The disco kings of Minneapolis return for their monthly stint at the Clubhouse tonight! Bringing with them crates of rare gems and hot electro treasures, Attitude City will surely inspire rampant booty dancing and maybe the odd shirt-ripping-offing — it is Mardi Gras season after all.
CLICK THE IMAGE FOR THE ATTITUDE CITY SITE
Photo by Nicholas Marshall, Styling by Eclecticoiffeur


SUNDAY MUSIC PICK: THOR
They call him the Legendary Rock Warrior. And ohhhhh, is he EVER. Thor began as a bodybuilder in the 70's, earning titles such as Mr. Canada and Mr. USA, then quickly rising as a heavy metal star. In rockin' superhero style, his music is fantasy-based, employing many costume changes and props as part of his epic live show. He bends steel with his teeth and blows up hot water bottles to the point of explosion as feats of his amazing strength. Also a movie star and director, Thor is our renaissance Canadian. His confidence is contagious! If this man feels comfortable prancing around in tiny shiny underwear and wielding fake swords, then by golly, so do we.
CLICK THE IMAGE FOR THE THOR SITE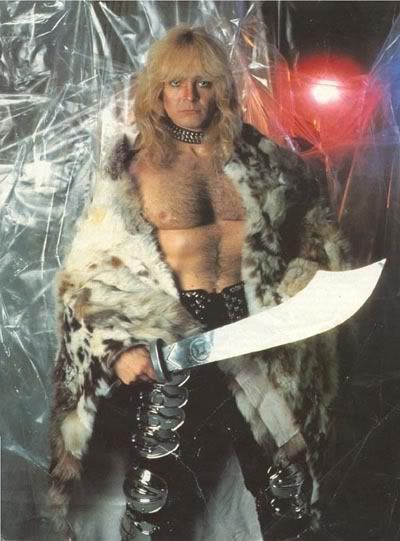 SUNDAY MARCH 1ST
Exco Night
@ Bedlam Theatre
1501 S. 6th St.
Minneapolis
7pm/free
This is going to be so much fun! First, take the city's most danceable bands — BFF and Nancy Drew Crew — mix in some theatrical old-timey music from Old Man Orville. Then, add in a flurry of brainstorming about new free classes only our very own free college could teach, and you've got one hell of a Sunday night! EXCO is our friendly free school, and they want to hear about what classes you'd like to take or teach this summer.
CLICK THE IMAGE FOR THE EXCO SITE