Minnesotans sure know how to keep things sizzlin' throughout the frosty months! This weekend inspires seduction, and perhaps in some cases, unapologetic debauchery. Follow the crowd to sexy scenes such as the Spring Awakening after party, or perhaps a dark and sultry musical cabaret; a "peepshow" art show; or even a candy-coated 3-D erotic cult film (enter to win tickets to below). This weekend is your oyster, so put on your best bedroom eyes and make a bold move!
xo-l'étoile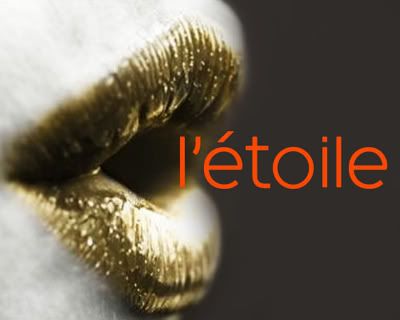 THURSDAY JANUARY 29TH
Ka-Baam!!
@ Bryant Lake Bowl
810 W. Lake St.
Minneapolis
7-9pm / $10
What's the next best thing to being a superhero? Helping create one! Fulfilling the uber-fantasies of our local comic book fan base, the BLB theater transforms into an interactive brainstorming hullabaloo tonight, where audience suggestions are the inspiration behind the personalities of the leading heroes and the imaginary storyline. As improv actors from HUGE Theater act the adventures out on the spot, DC Comics graphic artist Christopher Jones brings them to life through colorful illustration, providing the most entertaining live action comic since the 1960's Batman television series. Don't miss your chance to be a part of the action, regardless your level of artistic talent.
CLICK THE IMAGE FOR THE BLB SITE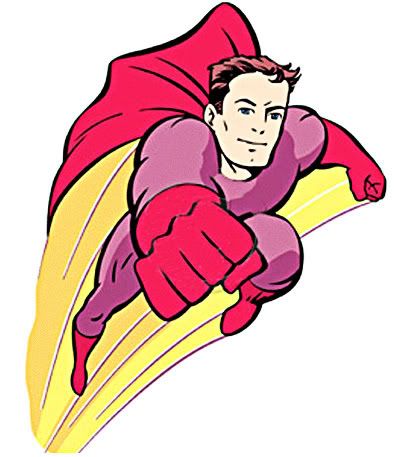 THURSDAY JANUARY 29TH
Spring Awakening After Party
@ Chambers
901 Hennepin Ave
Minneapolis
10:30pm-2am / Free
For a play from the 19th century to still have relevance today is a feat in and of itself, let alone for it to still portray a level of controversy and edginess — but the revamped interpretation of the German play, Spring Awakening, manages to be all three at once. Sweeping the Tonys with eight wins, Spring Awakening is a musical about teens "coming of age" during a time of repression. Updated musical scores and provocative choreography give the show a hopelessly entertaining rock opera twist. Following the musical's opening performance tonight at the Orpheum, join the cast and crew at Chambers hotel rooftop bar for an exclusive Vita.mn hosted after party. Raise a glass to reckless abandon, self-discovery and sexual liberation while enjoying free appetizers, drink specials and a danceworthy set by DJ Jonathan Ackerman.
Spring Awakening runs through Feb. 1st at the Orpheum Theater. For more info and to reserve tickets for a performance, click HERE.

THURSDAY JANUARY 29TH
The Mad Ripple Thursday Night Hootenanny
@ The Beat Coffeehouse
1414 W 28th St.
Minneapolis
6:30pm / Free
Like days of old, hootenannies throw back to when musicians got together to jam for their own entertainment as well as for the audience. Only God knows who will show up to play tonight, so the mystery of the lineup is part of the fun. Rock critic and Hoot founder Jim Walsh a.k.a. The Mad Ripple is sure to be heading it up, amping up the energy, and making this coffeeshop feel like an old-time roadhouse.
CLICK THE IMAGE FOR THE BEAT SITE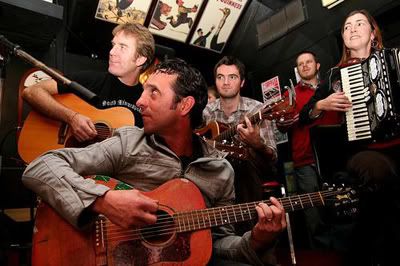 THURSDAY JANUARY 29TH
Polish Happy Hour Buffet and Movies
@ Bedlam Theatre
1501 S. 6th St.
Minneapolis
5pm / $7
Dzien dobry! It's winter, and Polish food is the perfect hibernation fodder. Eat pierogis, kasha, soup, canapki (open faced horse raddishy sandwiches) and other Polish delights. Then, at 7pm, the Bedlam's Social Manager and Poland expert extraordinaire will regale all comers with pictures and stories from his trip to Poland. At 8pm, watch Love Stories, a Polish movie. Fill your Polack joke quota for the year in just one evening!
CLICK THE IMAGE FOR THE BEDLAM SITE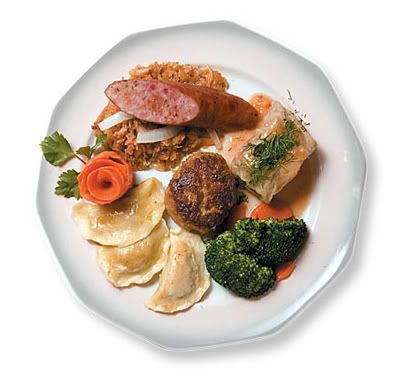 FRIDAY ART PICK: SARINA BREWER
Some may call it roadkill, others see it as an offensive hunting trophy, but when self-proclaimed "rogue taxidermist," Sarina Brewer, sees a dead animal all she can think is "potential art piece." Stepping foot inside Sarina Brewer's gallery of work might feel more like a trip through a freak show tent with dead animals stapled and sewn back together, sculptures of furry mutants spliced with two heads and multiple limbs. But for this local experimental artist, dissecting animals to create art is merely a kudos to biology and her way to immortalize the memory of nature's cuddly creatures. Vegans and vegetarian, not to worry; no animals were harmed in Brewer's unusual masterpieces. Instead, each piece is created using donations from the Science Museum and the Nature Resources Department, euthanized pets, and the ample amount of local roadkill. By chemically treating the muscle tissue of the carcass, Brewer is able use all of the animal -even the innards – separating her from the world of traditional taxidermy and keeping in theme with the idea of "waste not, want not." One look at Sarina Brewer's morbidly cute designs and you'll never look at roadkill in the same light.
CLICK THE IMAGE FOR THE SARINA BREWER SITE


FRIDAY JANUARY 30TH
Story of the Sea CD Release
@ Turf Club
1601 University Ave.
St. Paul
9pm / $tbd
The much-anticipated time has arrived. Story of the Sea's second album has hit the streets! Rock out at the Turf and pick up their latest, Lunar Co. that's being released on vinyl, with a CD included. Whoa! Crank your turntable and your CD player, and see what sounds better. With These Modern Socks, The Life and Times (Kansas City), Ice Palace
CLICK THE IMAGE FOR THE STORY OF THE SEA MYSPACE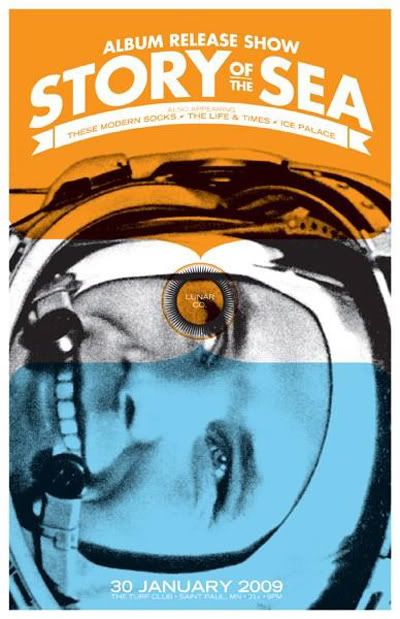 FRIDAY JANUARY 30TH
An Evening of Cabaret Macabre with The Bewitched
@ Bryant Lake Bowl
810 West Lake St.
Minneapolis
10pm / $10
Head to the cozy Bryant Lake Bowl Theater tonight for musical cabaret at its finest! The Bewitched are described as having a "dark, medieval pop sound" that is made that much more interesting by the accompaniment of an autoharp and a dulcimer. This Eastern European-esque troupe will enchant you, entice you…and bewitch you. We had to say it.
CLICK THE IMAGE FOR THE BLB SITE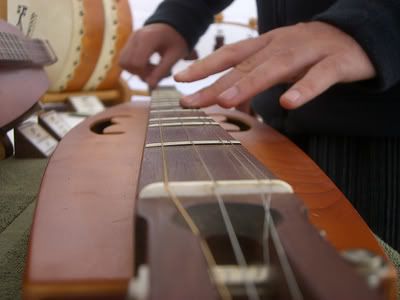 FRIDAY JANUARY 30TH
BOMP! "The Prequel"
@ Bedlam Theatre
1501 S. 6th St.
West Bank, Minneapolis
10pm-2am / 18+/ $3
Another Friday dance night? We know what you're thinking, but don't be too quick to judge. The first volume in the the new monthly dance series, Bomp, hosted by DJs Shannon Blowtorch and Wes Winship, is not quite your average club night. First of all, it takes place in the quirky Bedlam Theatre, a non-profit performance space and cocktail lounge whose recent expansion makes the perfect setting for movin' and groovin'. Secondly, it's designed specifically to unite "crossover kids," who have a hard time choose between the dance punk style of Too Much Love, the crunk flare of Get Cryphy or the disco fever of Street Sounds. As each volume progresses, look forward to guest DJs from other dance nights dropping by — making the final Friday of the month a sexy night of musical roundup and eclectic flavor. Tonight's party already features some local DJ stars: The Moon Goons and Get Cryphy kids Jimmy 2 Times & Plain Ole Bill. See, we really can all get along.
CLICK THE IMAGE FOR THE BEDLAM SITE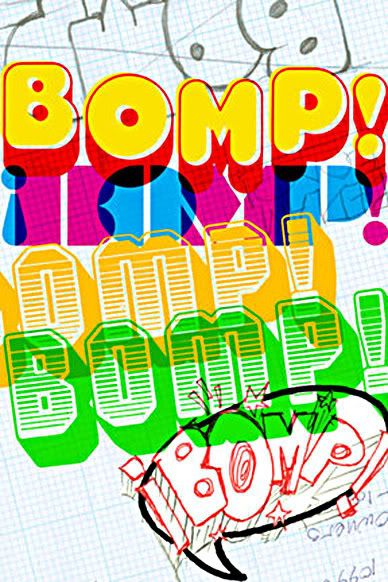 FRIDAY JANUARY 30TH
Twin Cities Battle League
@ The Blue Nile
2027 E Franklin Ave S
Minneapolis
9pm / 18+ / $5
Rap music represents one of the cities' most vibrant scenes. And one of the rawest aspects of hip hop culture that seems to be forgotten in the modern hustle, the freestyle MC battle, will take place at the Blue Nile this evening. Hosted by TruthMaze, one of the fiercest rhyme spitters in the game. This rapstravaganza showdown will see twelve rappers enter, and one leave with a bit more swagger and some cash.
CLICK THE IMAGE FOR THE TCBL MYSPACE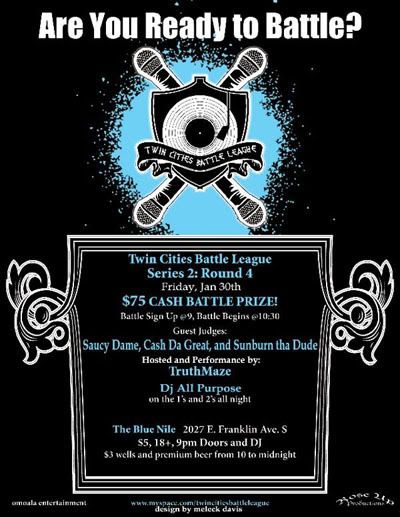 FRIDAY JANUARY 30TH
Idle Hands
@ Nomad
501 Cedar Av. S.
Minneapolis
9pm / 21+ / $5
The best British band in the Midwest, The Idle Hands, bring their arena-ready, sweet powerpop jams to the Nomad this evening. Supported by indie up and comers Strange Lights and Boom Boom for Everyone.
CLICK THE IMAGE FOR THE IDLE HANDS MYSPACE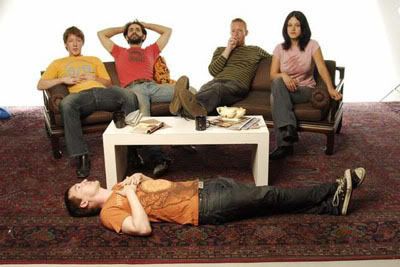 FRIDAY JANUARY 30TH
Slam Factory
@Secret Location
Warehouse District
E-mail jp@secrettechno.com
2am / Cost tbd
Who's down for an afterparty? Bust on over to the secret location after bar close (but not too long after, if you want to be let in!) and burn one down at yet another epic all night rager hosted by Slam Factory, where a bitchin' line-up of techno and dubstep awaits you. Featuring KJ The Kid Wicked, Joe Defecks, Blaze One, Mike Moilanen, and special guests!
CLICK THE IMAGE FOR THE SECRET TECHNO SITE


COOL LINK: TINY SHOWCASE
Buy art, or unselfishly give money to charity: a dilemma no longer. Each week, the entrepreneurial geniuses at Tiny Showcase pick a piece of tiny artwork and create a limited-run print edition of it. For $20 you get not only a sweet piece of art, but also the comfort in knowing both the artist and a charity they personally select, receives a cut of the proceeds! Consider this the fruit-of-the-month-club for art!
CLICK THE IMAGE FOR THE TINY SHOWCASE SITE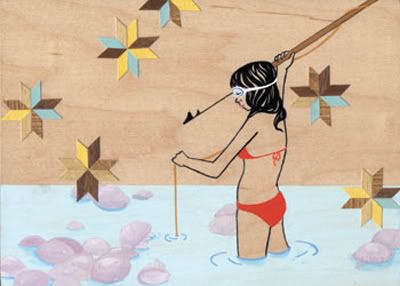 SATURDAY JANUARY 31ST
We Know What We Did Last Summer
@ First Amendment Arts
1101 Stinson Blvd
Minneapolis
7pm / Free
2008 was a busy year for Burlesque of North America. We can say in all honesty, that we consider them to be the hardest working kids in print-making, if not in the art scene in general. The boys of Burlesque printed tons of posters last year — most notably the Obama art prints that are all the rage these days. Tonight's show serves as a 2008 Burlesque retrospective, and will include step-by-step examples of their process, making it a little easier to grasp how much work goes into each and every print. Luckily, one of this crew's other talents is throwing awesome parties, so tonight really is a win-win for us!
CLICK FOR THIS ART EVENT AND MORE AT MPLSART.COM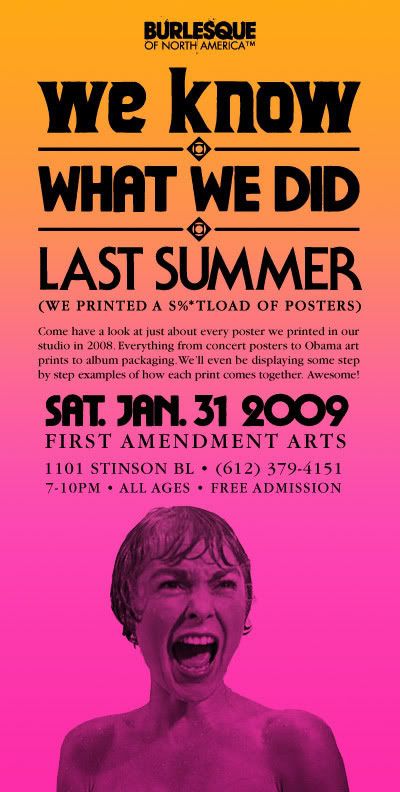 SATURDAY JANUARY 31ST
Peepshow
@ Rosalux Gallery
1011 Washington Avenue S.
Minneapolis
7pm–Midnight/ Free
If you shock them, they will come. At least, that's the response Rosalux Gallery is hoping to illicit as they turn on their red light for tonight's peepshow-themed fundraiser. Celebrating their seventh anniversary in true debaser style, the risque festivities include an interactive bathroom, sexy films involving cartoon deer, a peepshow art raffle featuring pieces that "expose" the artists, and a grab bag called the "Glory Hole," all set to the down-right dirty soundtrack provided by fetish kings, Attitude City. Because when a benefit party gets that feeling, it needs sexual healing — just like the rest of us.
Bonus: After party with Attitude City at Clubhouse Jager (see listing below!)
CLICK FOR THIS ART EVENT AND MORE AT MPLSART.COM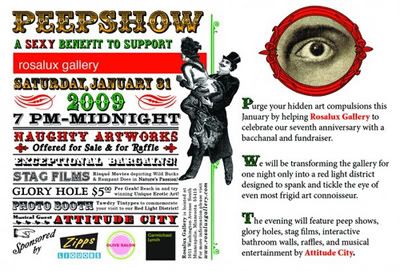 SATURDAY JANUARY 31ST
Changing Identities Preview Party
@ Weisman Art Museum
333 E. River Road
Minneapolis
7-9pm / Free
In societies where womens' voices are often culturally muffled and sparsely represented, expression through individualized narratives becomes increasingly more important. In celebration of the personal experience, the Weisman's preview party tonight reveals the exhibit, Changing Identities: Recent Works by Women Artists from Vietnam. Ten artists are featured, with work ranging from mixed media, photography, ink drawings, paintings and video. Changing Identities is part of the first U.S. touring exhibition to represent the work of Vietnamese women, and uniquely challenges the stereotypes of a Vietnamese society and the dichotomies women face. Not to mention, The Weisman always throws one hell of an opening party!
CLICK FOR THIS ART EVENT AND MORE AT MPLSART.COM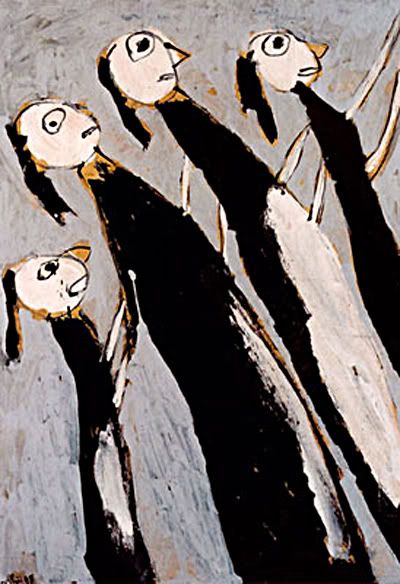 SATURDAY JANUARY 31ST
Travel, Babble, Scribble, Scrabble: New Works by Eric Inkala
@ Nicademus Art
225 Snelling Ave N
St. Paul
7pm / Free
The title of this show couldn't describe l'etoile fave Eric Ink's work more accurately. Inkala's canvases are saturated with multi-layered fields of color and detail obsessed line work, creating characters inspired by travel and reflective of pop culture and urban life. His new works will be on display until the end of February at Nicademus Art & Framing, but tonight's opening reception is where it's at!
CLICK FOR THIS ART EVENT AND MORE AT MPLSART.COM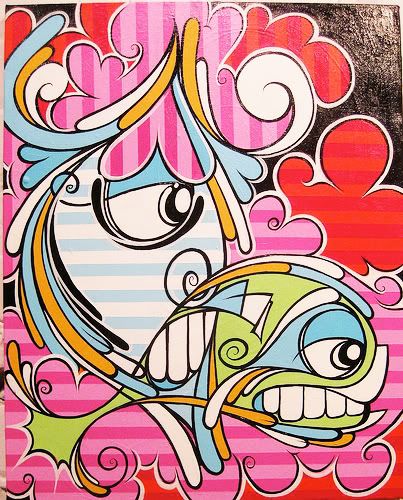 SATURDAY JANUARY 31ST
Vic Chesnutt
@ 400 Bar
400 Cedar Ave S
Minneapolis
9pm / $10
It's a fine day when Mr. Vic Chesnutt leaves Georgia to sing us strange and serious songs about self-destruction, wondering and hoping. Maybe you won't realize it right away, but Vic Chesnutt will end the winter of your discontent. With Elf Power and Yer Cronies.
CLICK THE IMAGE FOR THE VIC CHESTNUT SITE


SATURDAY JANUARY 31ST
Attitude City
@ Clubhouse Jager
923 Washington Avenue N.
North Loop
10pm / 21+ / Free
The explosion of pure disco heat that is Attitude City invades your ears not once, but twice tonight. With double duty at both Rosalux Gallery (see listing above) and Clubhouse Jager, you can make it an All-AC night if you feel so inclined. When these hot, hot DJs and their glamorous beats collide with the dance floor you never know what might happen — though it may involve the ripping off of shirts and/or the fondling of luxurious chest hair.
CLICK JEFF'S CHEST FOR THE ATTITUDE CITY SITE
Photo by Kate Iverson


SATURDAY JANUARY 31ST
Lollipop Girls in Hard Candy in 3-D
@ Uptown Theater
2906 Hennepin Ave
Minneapolis
Midnight / $9
If Luis Buñuel and Monty Python took acid and made a porno, the result would be something on the absurdity level of 70's erotic film, Lollipop Girls in Hard Candy. The nonsensical plot in which a thermos of "cream-of-yak" soup is spilled on a batch of lollipops at a candy factory creating a powerful aphrodisiac sweet, quickly becomes forgotten in the midst of crude humor, psychedelic imagery and displays of more 70's bushes than should ever be seen in one person's lifetime. Shot in 3-D and chocked full of cheesy innuendos and soft-core delights, we wouldn't call this film a cinematic genius, but it's worth seeing if only for the experience. And really, what better climatic end to an arousing Saturday night than watching 3-D porn in a room full of sauced up strangers.
WIN A PAIR OF TICKETS: E-mail kate@letoilemagazine.com with "HARD CANDY" in the subject line to be entered to win a pair of tickets to Saturday's screening. Winner will be drawn at Noon on Saturday and put on the guestlist at the door.
CLICK THE IMAGE FOR THE UPTOWN SITE


SUNDAY MUSIC PICK: DAN AUERBACH
If you love the Black Keys as much as we do, then listen up: the Keys' lead singer and multi-instrumentalist Dan Auerbach has a solo release called Keep It Hid on the way. Although the album sports some of the same high-energy, Black Keys-esque blues, garage, and rock, most of the album finds Auerbach scratching other musical itches in the vein of classic-rock and country. Check him out in First Avenue's mainroom in March!
CLICK THE IMAGE FOR THE DAN AUERBACH MYSPACE
Photo by James Quine