We're in the happy holidaze home stretch this weekend, so put on your seat belts and prepare to be dazzled! An abundance of spectacular entertainment awaits you, filled with seasonal bliss along with a kiss! Jingle your bells to the Kitty Cat Klub this Saturday to celebrate the holidays l'étoile-style at Kissmas, a Christmas kissing jam hosted by our red-headed bff's Tendercakes and electro-wonder Millions Billions! Don't have your holiday shopping done yet? Don't despair, we've got you covered in our 2008 Guide to Holiday Cheer! It's not just all about us this weekend however, you'll find no shortage of fabulous festivities to keep you happy and warm until Monday comes.
Shout out: Congrats to brilliant and beautiful l'étoile staffer Lacey Pripc Hedtke, who graduates with her Masters degree in Library and Information Science today!
xo-l'étoile

L'ETOILE'S GUIDE TO HOLIDAY CHEER 2008
Be sure to peep our 2008 Holiday Gift Guide at the link below! We've rounded up our favorite picks for cool gifts, homemade treats, music mixes, and more to make your holidays pop off just right.
CLICK THE IMAGE FOR THE 2008 HOLIDAY GUIDE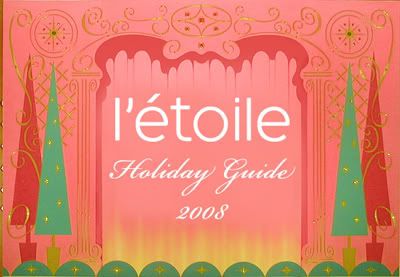 THURSDAY DECEMBER 18TH
Text/Messages: Books by Artists
@ Walker Art Center
1750 Hennepin Ave
Minneapolis
5pm / Free
The Twin Cities abound with artists' books. No one knows it better than the Walker's awesome librarian, who's been collecting them for over 24 years. Usually you can only see these beauties by appointment, so this is an extra-special occasion. The show's pieces are incredible; creative-text on ribbon, diary format, and many other takes on the concept of the book. Through April 19th.
BONUS: For an extra shot of fun, stop by the MIA between 6pm and 9pm for their Third Thursday: Chill Out, where they'll be screening How the Grinch Stole Christmas while Christine Rosholt pipes them out and Stuart Klipper talks about photographing in Antartica. Brrr!
CLICK FOR THIS ART EVENT AND MORE AT MPLSART.COM
photo by Cameron Wittig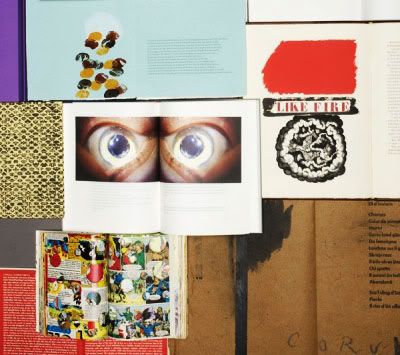 THURSDAY DECEMBER 18TH
iQuit Music Series
@ Rogue Buddha Gallery
357 13th Ave NE
Minneapolis
9pm / Donations Appreciated
Thursday nights mix experimental with pleasure at this series devoted to presenting music influenced and conceptualized by the eclectic musical genres of electronic, avant-garde, electro-acoustic and jazz. Hosted by the Rogue Buddha Gallery the third Thursday of each month, iQuit spotlights two performances by diverse, local musicians for a night of intellectual grooves. Tonight's series features a combined set from electronic aficionado, techno DJ and Vital Vinyl founder jamespatrick and Spark Festival performer maiko followed by a set from solo bassist Chris Bates. Come down for dancing entertainment and resolve to make the third Thursday of each month your evening to experiment.
Click HERE for a hypnotic taste of jamespatrick and maiko's skillz.
CLICK THE IMAGE FOR THE IQUIT SITE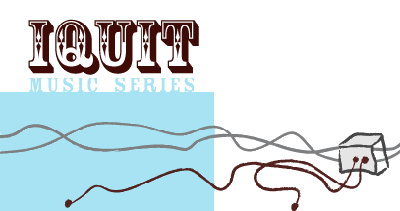 THURSDAY DECEMBER 18TH
Ra'mon-Lawrence Going Away Bash
@ Chambers Hotel
Art Bar (Main Floor)
901 Hennepin Ave
Minneapolis
9pm / Free
First the rockers (Lori Barbero) then the designers?! MPLS is losing some talented and recognizable scenesters lately. Lets just blame it on the weather, shall we? Tonight, amazingly talented designer, budding superstar, and fashionista
extraordinaire Ra'mon Lawrence Coleman bids the Twin Cities adieu – in true, super fancy Ra'mon style, of course! Help send him off at this bon voyage bash where fabulous attire is not just encouraged, it's required! Show your appreciation for the flashy flavor Ra'mon has contributed over the years to locally designed, unique wear as you sip cocktails and enjoy misty colored memories of stylish nights and unforgettable parties. Then join the host and his crew as the party continues across the street at the Saloon with primo dancing and plenty more cocktails. Don't cry too hard though, you'll be seeing more Ra'mon than you can handle in 2009, wink-wink! Good luck Mr. Coleman, l'étoile loves you long time!
Editors note: I first met Ra'mon when he was brand new to Minneapolis, fresh off the plane from Chicago. After many Myspace conversations we met up at the St. Paul Art Crawl for the first time, and a new friendship was born. Watching Ra'mon's career in the Twin Cities flourish has been an inspiring and marvelous journey to witness. From designing for Target, to participating in art shows, fashion shows, Voltage, and finally producing his own solo show last year; this incredibly hardworking, brilliant and feisty young designer is on his way to being the next big thing, and I can't wait to see what happens next! -Kate Iverson
CLICK THE IMAGE FOR THE FACEBOOK EVENT
Photo by Vanessa Meade


FRIDAY ART PICK: CAL LANE
Creating intricate lace patterns in wheelbarrows, shovels, dumpsters and car parts is all in a days' work for sculptor Cal Lane. Playing on the politics of femininity and masculinity, her delicate designs etch into "manly" tools, contradicting traditional ideas about gender and industrial and domestic life. We can "dig" it!
CLICK THE IMAGE FOR THE CAL LANE SITE


FRIDAY DECEMBER 19TH
Mahacontrast: Andrew Braunberger
@ Java J's
700 Washington Ave
Minneapolis
7pm-11pm/free
It's not even January and we're feeling it. The winter grays. The dead of winter calls for bright colors and soft lines and Andrew Braunberger's mythologically-touched pastels and giclee prints just might be the cure for your below-zero blahs. See a bevy of Braunberger's vibrant artistry on display through January 29th, but be sure to stop in tonight for a festive opening reception with the artist himself!
CLICK FOR THIS ART EVENT AND MORE AT MPLSART.COM


FRIDAY DECEMBER 19TH
Soul Asylum
@ 1st Ave
701 1st Ave N.
Minneapolis
7:30pm / 18+ / $20
After toiling for nearly two decades as a staple in the once vibrant TC post-punk and alternative scene, Soul Asylum return home for the holidays for their annual year-end soiree at First Avenue. Rock your chucks and flannels in fond remembrance of early 90's grunge as Soul Asylum takes you on a Runaway Train.
CLICK THE IMAGE FOR THE SOUL ASYLUM SITE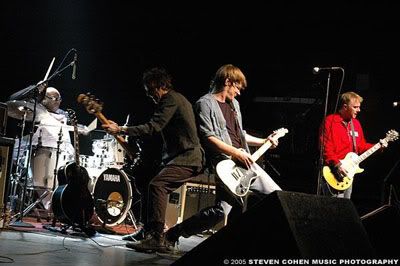 FRIDAY DECEMBER 19TH
The Dollhouse
@ The View
2730 W Lake St
Minneapolis
9pm / 21+ / $8
Now that Pi is closed, what's a girl to do? Lucky for the dames and dolls, there's a new ladies night, hosted by Dollhouse and The View. Titillate your senses with the musical stylings of our favorite flame-haired hotties and yours, Tendercakes. The Dollhouse brings back the culture of the 1940's pinup girl era with a modern twist, so be sure to come dressed the theme.
CLICK THE IMAGE FOR THE DOLLHOUSE MYSPACE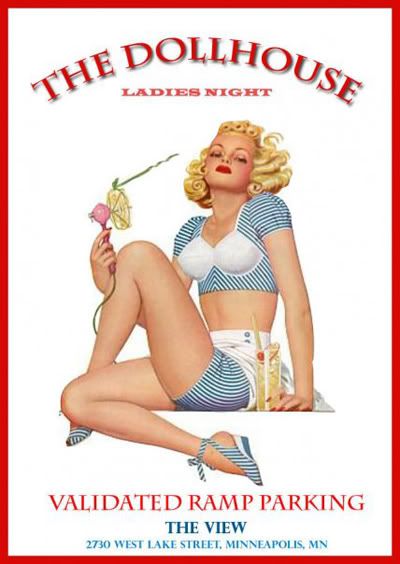 FRIDAY DECEMBER 19TH
ElectroNomad
@ Nomad
501 Cedar Av. S.
Minneapolis
9pm / 21+ / $6
Enjoy an evening of dark, synth-based electro and industrial stylings as three of Minneapolis' noisiest bands, Amdeide, The Bloody Turncoats, and Stellar Vector, bands join forces at the Nomad.
CLICK THE IMAGE FOR THE NOMAD SITE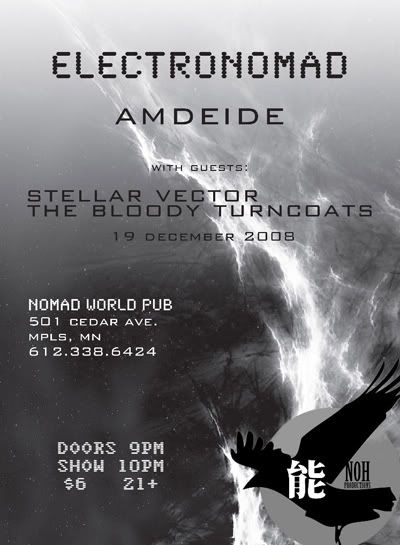 FRIDAY DECEMBER 19TH
Honeymoon
@ First Ave VIP Room
701 First Ave N.
Minneapolis
10pm / 18+/ $5, $3 with RSVP
Tonight, the First Ave VIP room will be filled vagrants and vagabonds thanks to the "hobo" theme of Moon Goon hosted dance party, Honeymoon. "Money swindling and loitering" guests Gary Slam and Los Angeles' DJ Huggs join the Moon Goons for a evening all about club beggers, not club bangers. Come dressed disheveled and in your very grimiest to receive unimaginable crazy prizes as well as t-shirts and other giveaway items. RSVP before the event or bring a canned good for 3 dollar party access. An RSVP will also get you 10% your next VS Social Standard purchase – it's a win-win!
Honeymoon is sponsored by l'étoile magazine & Vita.mn
CLICK THE IMAGE TO RSVP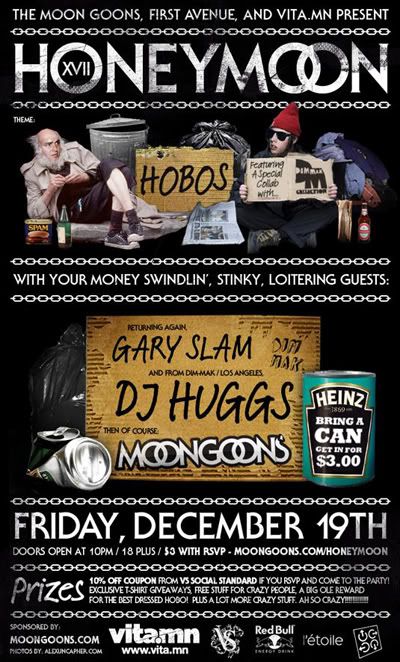 FRIDAY DECEMBER 19TH
Slam Factory
@ The Lock Inn
Secret Location
email jp@secrettechno.com for directions
2am-Sunrise
Count on the Lock Inn to revive you from your seasonal dance depression! Once again, these techno night raiders bring the noise into the wee hours for your dancing pleasure; complete with mind-bending visuals, fresh beats, and enticing ambiance. On decks: Kyle Wild, Russ T. Lurker, Peter Styles, and a surprise guest! As always, enter quietly and respect the venue. Doors will lock to new arrivals after 3am, so be punctual!
CLICK THE IMAGE FOR MORE INFO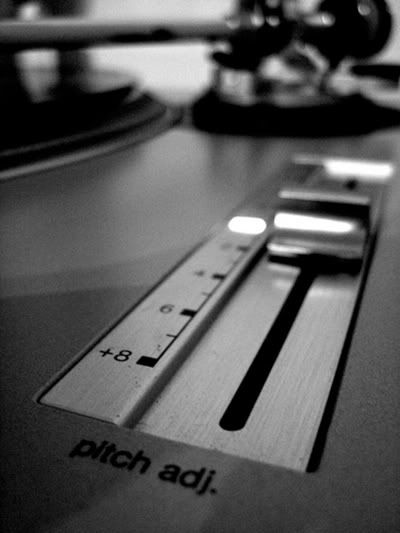 COOL LINK: FECAL FACE
Don't be deterred by it's semi-crass moniker, Fecal Face is a true eclectic find for any art crusader. The Fecal Face blog is an comprehensive look into the ever expanding underground art scene, celebrating the multi-dimensional culture of San Francisco and beyond. In the style of Juxtapoz Magazine and at times a bit autistic in its composition, the blog provides exclusive access to hundreds of artists, from printmakers to photographers to graffiti artists, featuring in-depth interviews, gallery shows premiers, forums and clips of the day. You'll never be the last to know when a great artist emerges, and you'll be kept endlessly entertained by a coalesce of pop and street culture.
This print by LA artist Kill Pixie is just one of many amazing art finds on Fecal Face.
CLICK THE IMAGE FOR THE FECAL FACE SITE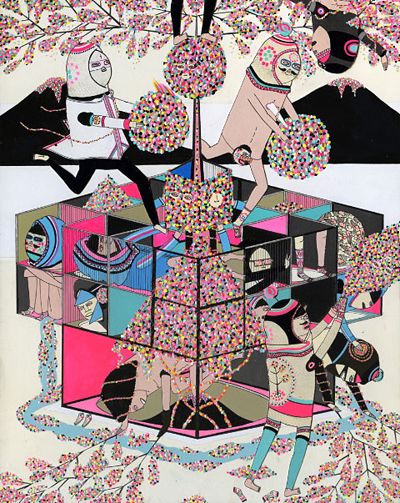 SATURDAY DECEMBER 20TH
Irresistible
@ SooVAC
2640 Lyndale Ave S
Minneapolis
10am-4pm / Free
The lust-worthy SooVAC store has crept into the entire gallery! While the work will be on display until December 24th, today only several other artists will join in, including l'étoile favorites Swank Dollar and Two Bit Bling! Plus, everyone gets at least 10% off. And while you're there you'll have a chance to catch the tail end of Sean Tubridy's Toys on Roids Polaroid exhibit. Good thing you procrastinated this year – now you have even more of a reason to raid the SooVAC store!
CLICK THE IMAGE FOR THE SOOVAC SITE


SATURDAY DECEMBER 20TH
Kissmas
@ The Kitty Cat Klub
14th & 4th Street
Dinkytown
9pm / 21+ / Free
Break out the strawberry Lipsmackers and Binaca! You'll need fresh breath and a pretty pucker for tonight's l'étoile sponsored Christmas kissing soiree at the Kitty Cat Klub! Hosted by our favorite smokin' hot, ginger-haired vixens, Tendercakes, and mustachioed sex-machine, Millions Billions, tonight's makeout session will be filled with smoldering jams and a crunkosity that you'll have to see to believe. Get in the mood with smoochy visuals from Digital Crush and Alphasuede, or lock lips with a sexy stranger in the l'étoile kissing booth. Digital Crush photographers will be on-hand to snap your debauchery all night long as well, so dress to impress and pucker up! The ghetto house stylings of Dirty Mackenzie and the disco dreaminess of Attitude City rounds out this killer Christmas party.
Sponsored by l'étoile magazine, the best maker-outers in the Twin Cities.
CLICK THE IMAGE FOR THE FACEBOOK EVENT


SATURDAY DECEMBER 20TH
Black Audience
@ 331 Club
331 13th Ave NE
Minneapolis
9pm / 21+ / Free
After hitting the Grown Up Spelling Bee at the 331 earlier tonight, stick around for one of the most buzzed about bands in town, Black Audience. They'll be stretching out some new takes on old standards and mixing it up with their own soulful originals. If you haven't yet had the pleasure of witnessing these fine musicians, an old fashioned hootenanny awaits you.
CLICK THE IMAGE FOR THE BLACK AUDIENCE MYSPACE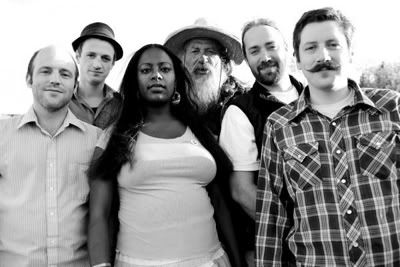 SATURDAY DECEMBER 20TH
Holiday Burlesque Spectacular
@ Nick and Eddie
1612 Harmon Place
Minneapolis
10pm / 21+ / $10
The holidays don't have to be wholesome. Let Le Cirque Rouge's all star cast spice things up a bit. This cabaret's stint at the cozy Nick and Eddie will delight those who would rather see Santa drunk and the ladies slipping out of their holiday sweaters. Their band will throw in some trombones, tubas and trumpets; a lively addition to holiday favorites. Prepare for a sultry version of "I Saw Mommy Kissing Santa Claus" (of course) and make it a red hot night. Through Sunday, December 21st.
CLICK THE IMAGE FOR THE NICK AND EDDIE SITE


SATURDAY DECEMBER 20TH
Naked Raygun
@ Triple Rock Social Club
629 Cedar Ave
Minneapolis
9pm / 21+ / $15
With a decade's worth of unfaltering rock shows under their belt, it's no wonder the West Bank's favorite punk and hipster haven would continue their month-long anniversary party with a headlining act like post-punk 80's legends, Naked Raygun. Controversial and political, this Chicago-based band helped launch a unique genre that infused melodic sounds with hardcore punk and influenced countless bands from the '90s on into today's scene. Opening acts The Arrivals and The Framed set the mood for a revival, punk style, that both old schoolers and punk fledglings can delight in. So, get your mosh on and raise a glass to another ten years of the Triple Rock, and unapologetic rock.
CLICK THE IMAGE FOR THE TRIPLE ROCK SITE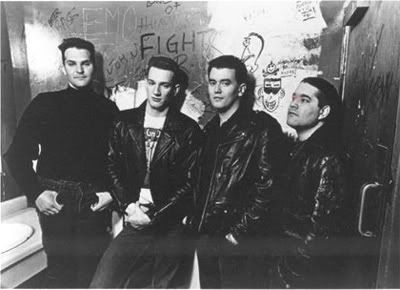 SUNDAY MUSIC PICK: BIG TROUBLE
Renaissance rapper Crescent Moon (Kill the Vultures, Roma Di Luna, Oddjobs) is like the Tom Waits of hip-hop. In his latest musical venture is an ambitious artistic departure into the darker side of somber Midwestern alcoholic rap. Big Trouble consists of members from much-loved live hip hop band Heiruspecs playing moody blues and jazz jams making for a hell of an thrilling and satisfying listening experience. Click below to check em' out.
CLICK THE IMAGE FOR THE BIG TROUBLE MYSPACE