It's easy to get lost in the desolate depths of the winter blahs, believe us, we know. But despite the hard freeze, the economy and any other woes we may have, our spirits can't help but be lifted when we see our artistic cohorts thrive. This week's lineup shows us the arts are alive and well: From the critics' picks at Hopkins Art Center to the new studio opening in Northeast; and from the artsy tundra of Medicine Lake to an unexpected evening of poetry and music on the West End. We may not have champagne, diamonds or even warm weather, but we've certainly got enough artistic pizazz to get us through until spring!
xo-l'étoile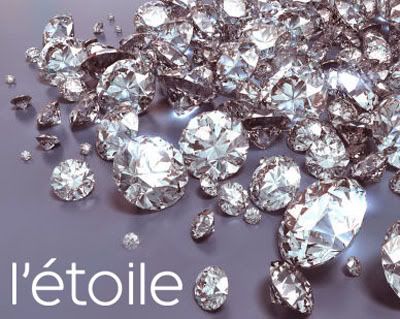 THURSDAY JANUARY 15TH
The Critics' Show
@Hopkins Center for the Arts
Charles D. Redepenning Gallery
1111 Main street
Hopkins, MN
6-8pm / Free
It's one thing to acknowledge a piece of art for being paramount and unique but the jump from the kind of art we find interesting to the sort we would display on the walls of our own home may vary quite exponentially. For tonight's Critics' Show opening reception, some of MPLS' most in the know critics have been asked to curate the Hopkins Center for the Arts with work they deem worthy of their stamp of approval. Each critic was asked to pick a few of their favorite diversified and underexposed emerging local artists. Among the critics, is our own Kate Iverson (who is also the A+E Editor for Secrets of the City) as well as mnartists.org Editor, Susannah Schouweiler, mnartists.org Project Director, Scott Stulen and Vita.mn Lead Arts Writer, Gregory J. Scott. Some of the artists selected for the show include circuit bending musicians Beatrix JAR, painting prodigy Rudy Fig and installation artist Alonso Sierralta. Join the critics in a panel discussion beginning at 7pm and catch the gallery show through February 22nd.
CLICK FOR THE HOPKINS ART CENTER WEBSITE
Art by Travis Stearns


THURSDAY JANUARY 15TH
Third Thursday: Snap!
@ Minneapolis institute of Arts
2400 3rd Ave S.
Minneapolis
6pm-9pm / free
The MIA has bragging rights to the most stellar photo collection in the Upper Midwest. Join them in reveling in it at their Third Thursday event devoted to photography. Watch John Water's film, Pecker and listen to one of l'etoile's favorites, Cadillac Kolstad and the Flats, bang it out on the keys. Be sure to peruse the exhibit Masterpiece Photographs from the MIA: The Curatorial Legacy of Carroll T. Hartwell (the founding curator of the department), which includes 50 of the most important photographs in the museum.
CLICK THE IMAGE FOR THE MIA SITE


THURSDAY JANUARY 15TH
Sound and Light: Projector Performances
@ Walker Arts Center Cinema
1750 Hennepin Ave
Minneapolis
7:30pm / Free
Part of the Walker's on-going series, Expanding the Frame 2009, Bruce McClure's work is an experimentation with multiple projectors, xenon flash technology and sound that steps past the boundaries of cinema and visual art. McClure's mish-mash of film loops and light infusion to the soundtrack of synthesized electronic noises plays upon sensory reaction and borders on elements of mind control. As if Bruce McClure wasn't reason enough to show up, it also happens to be Target Free First Thursdays, so admission is free!
CLICK THE IMAGE FOR THE WALKER SITE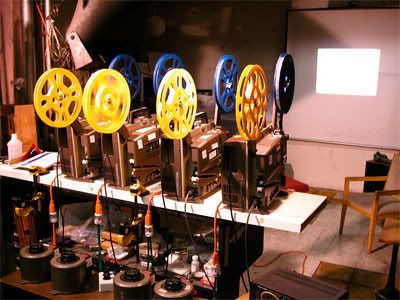 THURSDAY JANUARY 15TH
SLAP!
@ Kitty Cat Klub
313 14th Ave SE
Minneapolis
9pm / 21+ / Free
Join your favorite ginger-haired lady DJs, Tendercakes, and mustachioed record slayer Millions Billions as they kick off their brand new monthly dance fiasco at the Kitty Cat Klub! Come get bitch slapped with killer cuts, including hot electro, hip hop, pop and so much more. If it's a real smack in the face you're after, no worries, they'll have those too, along with sassy drink specials including the "Ginger Slap" to numb your cheeks and move your feet! Watch for special guests each month, and get ready to get your SLAP on!
Sponsored by yours truly, l'étoile!
CLICK THE IMAGE FOR THE FACEBOOK EVENT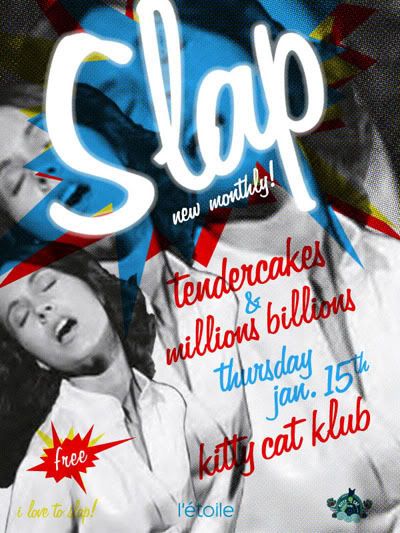 FRIDAY ART PICK: DENNIS CONRAD
Oh, Dennis Conrad, where have you been hiding, and why haven't we noticed you sooner? This talented local mystery artist recently popped up on our myspace friend requests, and while we blush to admit we've discovered a new potential favorite via a social networking site, we are excited enough not to deny it! Conrad's work ranges from appropriated to graffiti-esque, from oils to acrylics — often applied to found objects. We're especially taken with his painting, which is touched with a darkly imaginative sense whimsy, yet pops back and forth between unexpected styles and disjointed imagery. We look forward to hopefully seeing this artist in a local gallery, sooner than later!
CLICK THE IMAGE FOR DENNIS CONRAD'S FLICKR SITE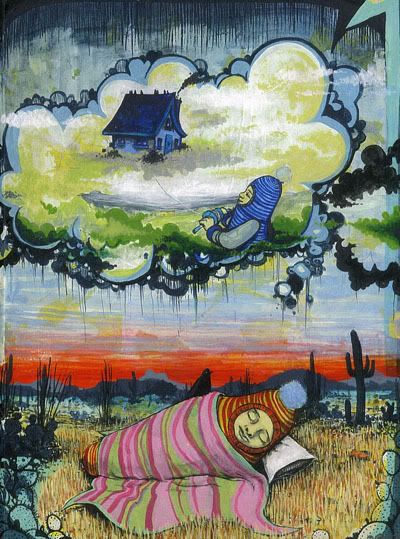 FRIDAY JANUARY 16TH
Spotish
@ Spot Art Gallery
1828 Marshall St. NE
Minneapolis
7pm-11pm / Free
Spot Art always throws a great party. This time around Lonesome Dan Kase strums away while Judy Ostrowski inks you up with henna tattoos. See the likes of BMF's metalwork/jewelry, Splee's trippy paintings, and Ben Garthus' take on fine art, just to name a few. Through March 6th.
CLICK FOR THIS ART EVENT AND MORE AT MPLSART.COM


FRIDAY JANUARY 16TH
Holiday in the Sun
@ Chambers Burnet Gallery
901 Hennepin Ave
Minneapolis
6pm-8pm / Free
Andréa Stanislav's studies of color and perception made such a splash at the MIA last year, it's no wonder Minneapolis has called her back! With nine new examples of her "pop minimalist" glitter, polymer and vinyl works, Stanislav's art is as rich with pop culture references as it is sparkly. What is reality? What is perception? We don't know, but maybe this artist will help us get there. Through February 2nd.
CLICK FOR THIS ART EVENT AND MORE AT MPLSART.COM


FRIDAY JANUARY 16TH
Franz Nicolay
@ Triple Rock Social Club
629 Cedar Ave S
Minneapolis
9pm/$10/21+
This traveling accordion, piano, guitar, mandolin, saw, and harmonica aficionado has played with the likes of The Hold Steady, World/Inferno Friendship Society and Guignol. He wanders into town tonight to regale us with gypsy music, his handlebar mustache and a boatload of good times. With the God Damn Doo Wop Band.
CLICK THE IMAGE FOR THE FRANZ NICOLAY MYSPACE
Photo by Konstantin Sergeyev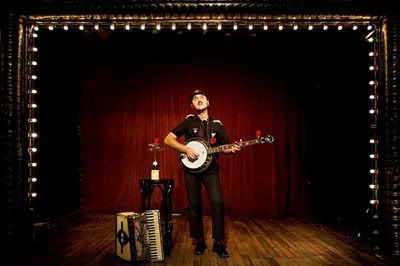 FRIDAY JANUARY 16TH
Solid Gold & Lookbook
@ Turf Club
1601 University Ave
St Paul
9pm / 21+ / $7
It's the weekend once again, and we can't think of a better way of spending a Friday night than at St. Paul's best rock club, the Turf, for a line-up of undeniable talent. The ever-dashing boys of Solid Gold continue to charm the pants off us with their sizzling indie electro-pop, and up and coming experimental outfit Lookbook round out the bill perfectly with their haunting vocals set to methodical beats. You would be a fool to miss out on this one! Save moolah by getting tickets early via the Turf's website.
CLICK THE IMAGE FOR THE TURF SITE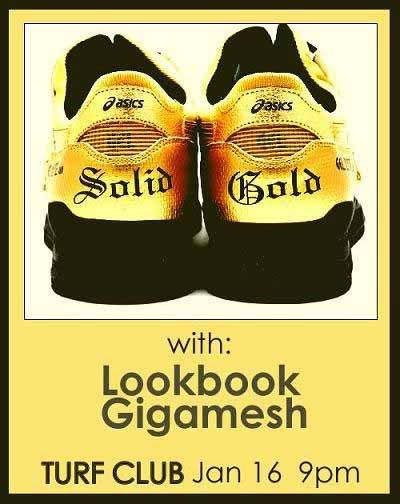 FRIDAY JANUARY 16TH
Honeymoon
@ VIP
701 1st Ave N.
Minneapolis
10pm / 18+ / $6
Our favorite club-rockin' party crew rolls back into the VIP for their monthly rager. Honeymoon. This month, your hosts the Moongoons are joined by DJ duo Shenhannigans (David and Ken Hannigan, of Anthem Heart) and Max Pask. This month's theme is totally 90's house party, so bust out those old JNCO's, get angsty, and celebrate the good old days of raves gone by. Prizes for the best dressed 90's party kid, drink specials, and T-shirt giveaways are just a few of the goodies Honeymoon has to offer. And as always, an RSVP will get you in for only $3.

Co-Sponsored by l'étoile magazine of course!
CLICK THE IMAGE TO RSVP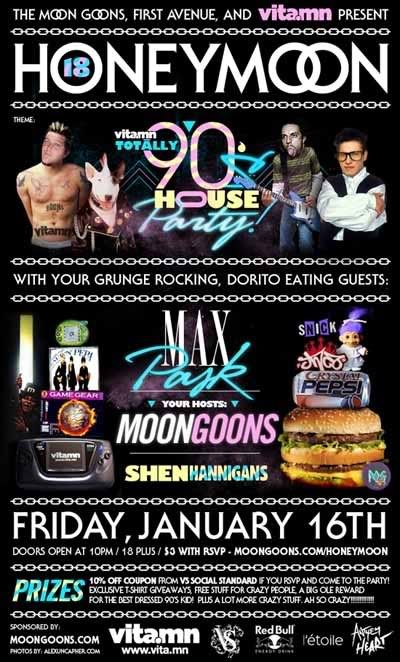 COOL LINK: TWIN CITIES EXPERIMENTAL COLLEGE
You know how you've been wanting to learn how to fix your bike yourself. Or perhaps you'd like to know a bit more about documentary filmmaking? Your prayers (and maybe your New Year's resolutions) have been heard. EXCO offers free classes with the aim of creating community and using education for social change. Their new calendar of classes has just been posted, and the offerings are exciting! Learn something new and meet some other inquisitive minds while you're at it!
CLICK THE IMAGE FOR THE EXCO SITE


SATURDAY JANUARY 17TH
Art Shanty Projects
@ Medicine Lake
Plymouth, MN
11am-2pm / Free
When the cold weather strikes, some people retreat into the comfort and warmth of their homes, taking their creativity into hibernation with them. But the artists involved in the sixth annual Art Shanty Project do quite the opposite. What some of us might see as the white void of a dead tundra, they see as the unblemished, clear palate of potential. Each year, this community art project challenges the way we see artistic environments by using the expansiveness of a public frozen lake as an art gallery and host to a series of interactive art projects. Black Rock City has Burning Man, the Twin Cities has the Art Shanty Projects. Take a ride across the ice in an ArtCar Taxi, enjoy a puppet show, sing your lungs out to a bit of karaoke and a witness a traveling dance performance. This community art project is supported by mnartists.org and the Soap Factory and runs through February 14th. Visit the website for a full schedule of events.
BONUS: Art Shanty After Party at Art of This Gallery Tonight at 7 p.m.!
CLICK THE IMAGE FOR THE ART SHANTY PROJECT WEBSITE
Photo by Greg Benz
Art Shanty Project 2008 Plane Crash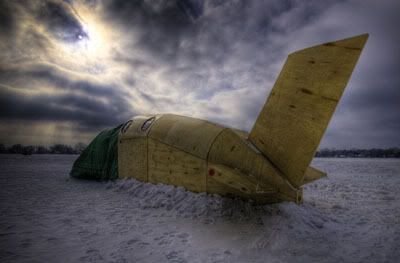 SATURDAY JANUARY 17TH
Accumulated Objects Gallery Opening
@ The Historic Thorp Building
1618 Central Ave NE
Suite 07-Lower Level
Minneapolis
6pm-10pm / Free
Sherri Dahl has a new space in the Thorp Building where she's showing her oil paintings. This is a big deal because: 1) She paints dinosaurs. 2) Her paintings are colorful and energetic, and it's January, and we're lethargic. See? Specializing in piles of "accumulated objects," her series is ongoing and totally original.
CLICK THE IMAGE FOR FOR MORE INFO


SATURDAY JANUARY 17TH
Art Form 1040
@ Fox Tax Gallery
503 1st Ave NE
Minneapolis
6pm-11pm / Free
No, it's not tax time yet (whew!) Ten prints of ten artist's works will be made and sold for only $40….perfect for your checkbook these days. This juried show's theme focuses on US idealism, spanning the economic situation, religious conflict, and the changing political environment. Also, new Fox Tax shirts have arrived, printed by Anthem Heart with an image by Andy Singer. Yay! Through April 18th.
BONUS: While you're there book an appointment to get your taxes done! Fox Tax specializes in tax preparation for artists and musicians just like you!
CLICK FOR THIS ART EVENT AND MORE AT MPLSART.COM
Art by Rudy Fig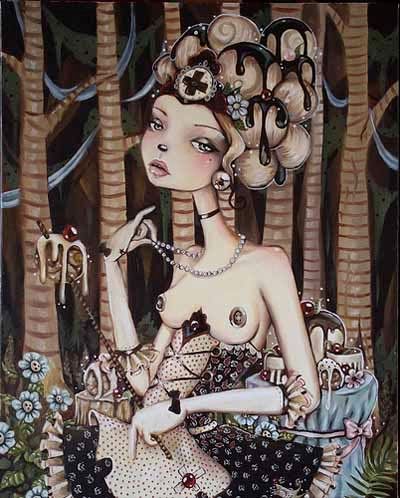 SATURDAY JANUARY 17TH
Scene, Be Seen and be Heard
@ Czech Hall
383 Michigan St.
St. Paul
8pm / $5
The West End of St. Paul has been busy organizing its artists as of late. This time around, performers of all talents show off at the historic and kitschy-enough-to-be-hip Czech Hall. Ranging from short films, poetry readings and hip hop, to performance art and comedy, this pocket of St. Paul proves it's not lacking in doers and makers. Free popcorn and a cash bar make this ultra-cozy show even more so.
CLICK THE IMAGE FOR THE WEST END ART SCENE BLOG


SATURDAY JANUARY 17TH
Avenpitch CD Release
@ Club Underground
355 Monroe St NE
Minneapolis
9pm / 21+ / $5
Military Special, Skittish and Thosquanta will join forces in support of technicolor technopunks Avenpitch for the release of their 3rd album, Cast Off, which takes everything that was catchy and danceable about New Order, Depeche Mode, and NIN and chops it up, speeds it up and cranks out howling yet tuneful blasts of digital distortion. The Avenpitch live experience boasts more than just a laptop set; live percussion, guitar, and vocals adds a frantic punk energy that will melt the frost off the hearts of many a seasoned scenester.
CLICK THE IMAGE FOR THE AVENPITCH MYSPACE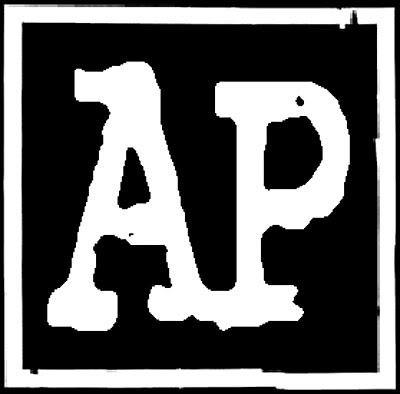 SATURDAY JANUARY 17TH
Lucy Michelle & the Velvet Lapelles
@ The Dakota Jazz Club
1010 Nicollet Ave
Minneapolis
11:30pm / $5
How could you not adore Lucy Michelle and the Velvet Lapelles? Recently declared one of the best locals bands of 2008 by City Pages, Lucy Michelle's infectiously cute, folksy vocals blended with the unconventional instruments such as the ukulele, trinket jar, accordion and throat trombone to make this ensemble of musicians truly unique. If you haven't gotten a chance to see them perform live yet, catch them tonight in Downtown MPLS at The Dakota. Plus, isn't it worth it just to see for yourself what a "throat trombone" is?
CLICK THE IMAGE FOR THE DAKOTA SITE
photos by Rich Mitchell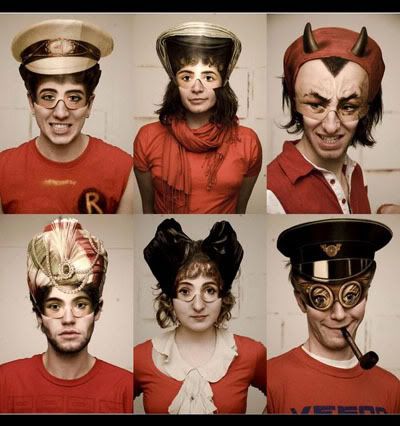 SUNDAY MUSIC PICK: FEVER RAY
If you've ever heard the live version of The Knife's most popular tune "Heartbeats," no doubt you're familiar with their ability to break down electronic music into emotional subdivisions. The band Fever Ray can best be described as a manifestation of that breakdown. As the solo project of The Knife's Karin Dreijer Andersson, Fever Ray's sound is provocative and organic with a unique electronic progression and tribal elements. Karin's distinctive vocal spectrum is perfectly blended with eerily absorbing lyrics and ambient sounds. Their self-titled album is set to be released at the end of March but in the meantime, check out this haunting video for the single "If I Had a Heart" by the genius director Andreas Nilsson shot in a fittingly ominous castle in Sweden.
Click HERE to visit Fever Ray's myspace page.