By now, your New Year's hangover ought to have scabbed over, leaving only the residual memories of the festive fool-making you most likely participated in. This weekend feel free to take it easy with some cool art exhibits or a burlesque show; or keep partying with plenty of rockin' live music. Whatever you do, we wish you a wonderful beginning to a wonderful new year!
xo-l'étoile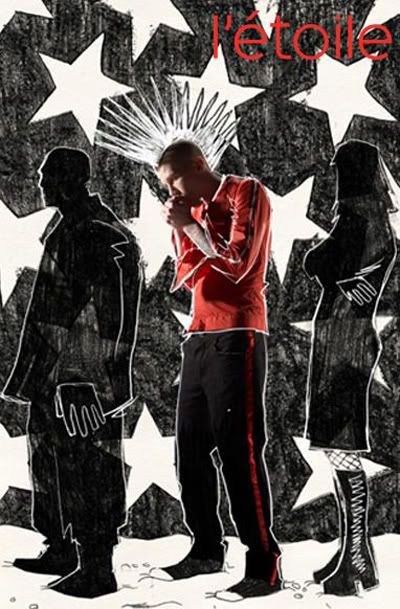 Photo by Steve Wolf / Drawl Graphics for l'étoile
THURSDAY JANUARY 1ST
Late Night Happy Hour w/ Lil' Black Blondie
@ Red Stag Supper Club
509 1st Ave. NE
Minneapolis
10pm-Close/ +21
If you still have any gusto in you after a night of extravagant partying, the Red Stag is the perfect place to be. With happy hour (hair of the dog, anyone), music and a chill, ambient atmosphere, you can relax while trying to remember (or forget) the events of last night's excursion. Tonight Lil' Black Blondie, featuring Tasha, Liz and Kahlil of locals Black Blondie, take the stage for a stripped down, minimal set of funk, R&B soul and afrobeat. We may have entered tundra season, but Thursday nights in the Arts District couldn't get any hotter.
CLICK THE IMAGE FOR THE RED STAG SITE
Photo by B Fresh


FRIDAY ART PICK: BRUCE MUNRO
We can't get over artist Bruce Munro's "glowing" talent. This "illumination designer" creates work for small, domestic projects, both interior and exterior, to grand commercial designs and corporate commissions, from one-off pieces to huge lighting schemes — all with a completely innovative and artistic shine. His latest art installation, Field of Light (pictured below), consists of 6,000 acrylic tubes filled with optical fibers. The every-changing outdoor installation is inspired by the way the desert flowers after a rainstorm.
CLICK THE IMAGE FOR THE BRUCE MUNRO SITE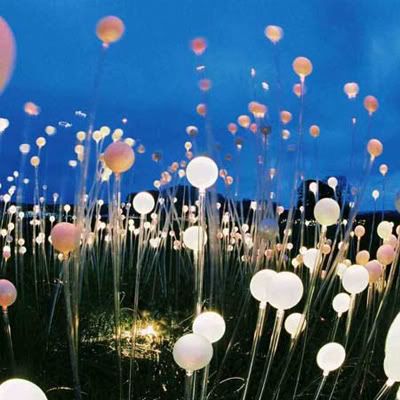 FRIDAY JANUARY 2ND
The Art of Performance
@ Altered Esthetics
1224 Quincy Street NE
Northeast Minneapolis
7pm-10pm / Free
The latest group show at Altered Esthetics aims to capture movement and sound through visual art. See such concepts as ballet, jazz, rock, and theater represented through photography, sculpture and more.
CLICK FOR THIS ART EVENT AND MORE AT MPLSART.COM



FRIDAY JANUARY 2ND
Bill Caperton, Ben Weaver, Knol Tate, & Robert Skoro
@ Turf Club
1601 University Avenue
St. Paul
9pm / 21+ / $5
Four amazing local songwriters grace the stage of the Turf Club tonight! The perfect opportunity to shed the lingering debauchery of New Year's eve, this evening's performance certainly won't hurt your ears. Featuring the sweet sounds of Bill Caperton, Ben Weaver, Knol Tate, and Robert Skoro.
CLICK THE IMAGE FOR THE TURF CLUB SITE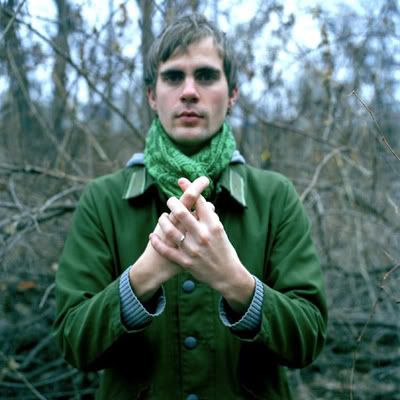 FRIDAY JANUARY 2ND
The Underpants Show!
@ Bryant Lake Bowl
Lake & Bryant
Uptown
10 p.m. (9:30 doors) / $15
The bawdy babes of Lili's Burlesque Revue take over the BLB theater once again for this monthly show of the sexiest variety. See London, France, and lots of frilly underpants! Nothing says "hello 2009" like a little tasteful t&a.
CLICK THE IMAGE FOR THE BLB SITE


FRIDAY JANUARY 2ND
Hotel
@ The Kitty Cat Klub
14th & 4th Ave SE
Dinkytown
10pm / 21+ / Free
Jonathan Ackerman requests your fine presence this evening at his monthly dance off at the Kitty Cat Klub! Put on your fanciest dancin' suit and join the masses on the floor, where Ackerman and special guests Sexbotz will commence to rocking the party the right way.
CLICK THE IMAGE FOR MORE INFO


FRIDAY JANUARY 2ND
Get Cryphy!
@ First Ave
701 1st Ave. N
Minneapolis
10pm / 18+/ $3
What better way to kick off the first Friday of the new year then involved in full-on cryphy-attack. From the dance floor, to the tracks pouring out of the sound system and the drinks sloshing around in your glass, everything about this dance night is concocted for maximum rowdiness. Join remix regulars Jimmy 2 Times and Plain Ole Bill and also surprise guest DJs for a night that stays in line with your resolution to get more crunk in your diet.
CLICK THE IMAGE FOR THE GET CRYPHY MYSPACE


COOL LINK: VISUAL COMPLEXITY
A thoughtful designer thinks about more than just the functional depiction of map systems, but understands the importance of complex visuals, the color, shape and composition. Visual Complexity is a space devoted to the intricacy that visual representation can achieve. From social networks (think The L Word map but more colorful) to maps of city railway systems, Visual Complexity links the language of symbols to the art of images. VC is for anyone interested in a unique way of thinking about web construction or for visual stimulation "stripped naked of its rules and semantics."
CLICK THE IMAGE FOR THE VISUAL COMPLEXITY SITE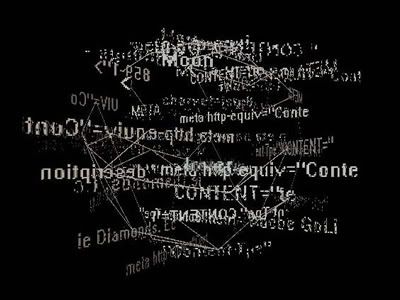 SATURDAY JANUARY 3RD
Threads from There to Here
@ Umber Studios
3109 E. 42nd St.
Minneapolis
8pm-Midnight / Free
The cutting edge co-op artists involved in Umber Studios new exhibit, Threads from There to Here have worked for such diverse clients as MTV to Tom Petty and shown everywhere from Helsinki to LA. In this conceptual installment, comic book style screen prints, photography and cast plastic sculptures are the visuals that thread together the artists idiosyncratic journeys. Join Burning Artists Andy DuCett, Noah Norton, Josh Norton, Marq Spusta and Ric Stultz reveal their creative narratives tonight in a series that runs until January 21st.
CLICK FOR THIS ART EVENT AND MORE AT MPLSART.COM


SATURDAY JANUARY 3RD
20 Years of Misery
@ Triple Rock
629 Cedar Avenue
West Bank
7pm / 18+ / $8
It's hard to believe that Misery has been tearing things up so hard, for so long. When we were impressionable young things just discovering the punk scene, complete with liberty spiked green mohawks (well, one of us anyway), Misery was at the top of our list. As you can tell, we turned out a little more fancy and arty in our old age, but we still covet our treasured collection of old crustcore and punk records. Tonight, Misery will blow up the stage at the T-Rock in honor of their 20th anniversary. And while this makes us feel a bit old, it also makes us feel pretty damn cool for livin' in Twincy! In Defence, War//Plague, Bastard Sons of Bukowski, and Bone Fire kick things off.
CLICK THE IMAGE FOR THE MISERY MYSPACE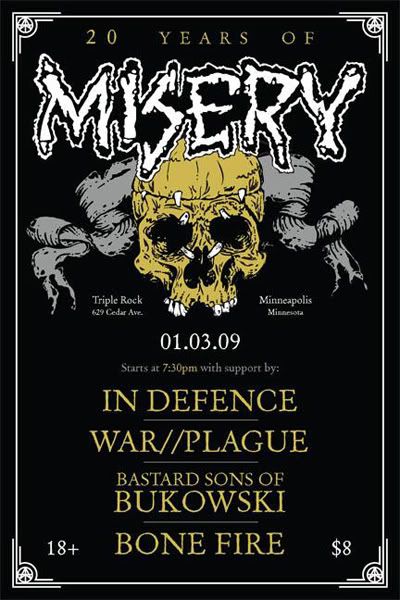 SATURDAY JANUARY 3RD
Birthday Suits/Vampire Hands/Blind Shake
@ Turf Club
1601 University Ave
St Paul
9pm / 21+ / $6
For the third year in a row, the Turf Club will play host to a veritable who's who of the area's best indie rock bands. The unstoppable combination of Birthday Suits, Vampire Hands, and The Blind Shake will conjure the sonic storm of driving rock, garage, punk, and psychedelic, so head over to St. Paul on Saturday and prepare to have your mind (and eardrums) blown.
CLICK THE IMAGE FOR THE TURF CLUB SITE
Photo by Josh Madson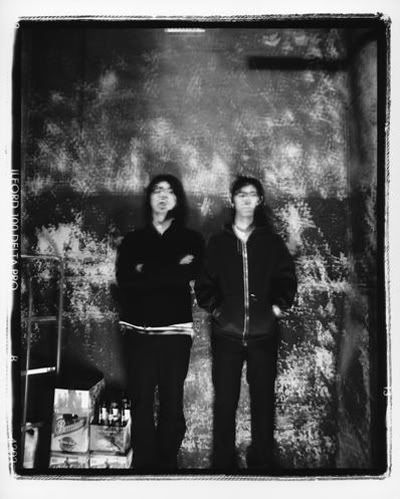 SATURDAY JANUARY 3RD
Mel Gibson and the Pants/Lookbook
@ Kitty Cat Klub
313 14th Ave SE
Minneapolis
9pm / 21+ / $5
Lookbook has become one of the hottest bands to hit Twin Cities stages this year. Listeners familiar with M83's synth soundscapes will enjoy their leaner, more minimalist take on 80's new wave. Paired with goof-pop electronic rockers Mel Gibson and the Pants, tonight's mood is sure to be super chillaxed.
CLICK THE IMAGE FOR THE KITTY CAT SITE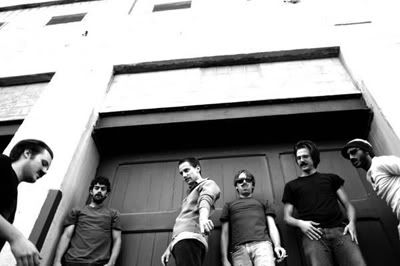 LE PETIT CONNAISSEUR SUNDAY
Another post from local fashion blogger Le Petit Connaisseur de la Mode. Click HERE for more posts.

Thakoon and Hayden-Harnett for Target
Even though the drop date isn't until tomorrow, Thakoon for Target is already available online. I had been pretty excited about Thakoon Panichgul's sophisticated-meets-playful, east-meets-west design aesthetic, so I have to say I'm somewhat disappointed with the rather generic offerings. That's not to say there aren't a few collector's items in the lot, though.
My top choice: The tie-front skirt in Cyber Floral ($24.99). Thakoon is known for his prints, after all, so it's no surprise I'm in love with this print.
CLICK THE IMAGE FOR THE PETIT CONNAISSEUR SITE